FTX Sues SBF's Parents Over Breaches of Fiduciary Duties and Unjust Enrichment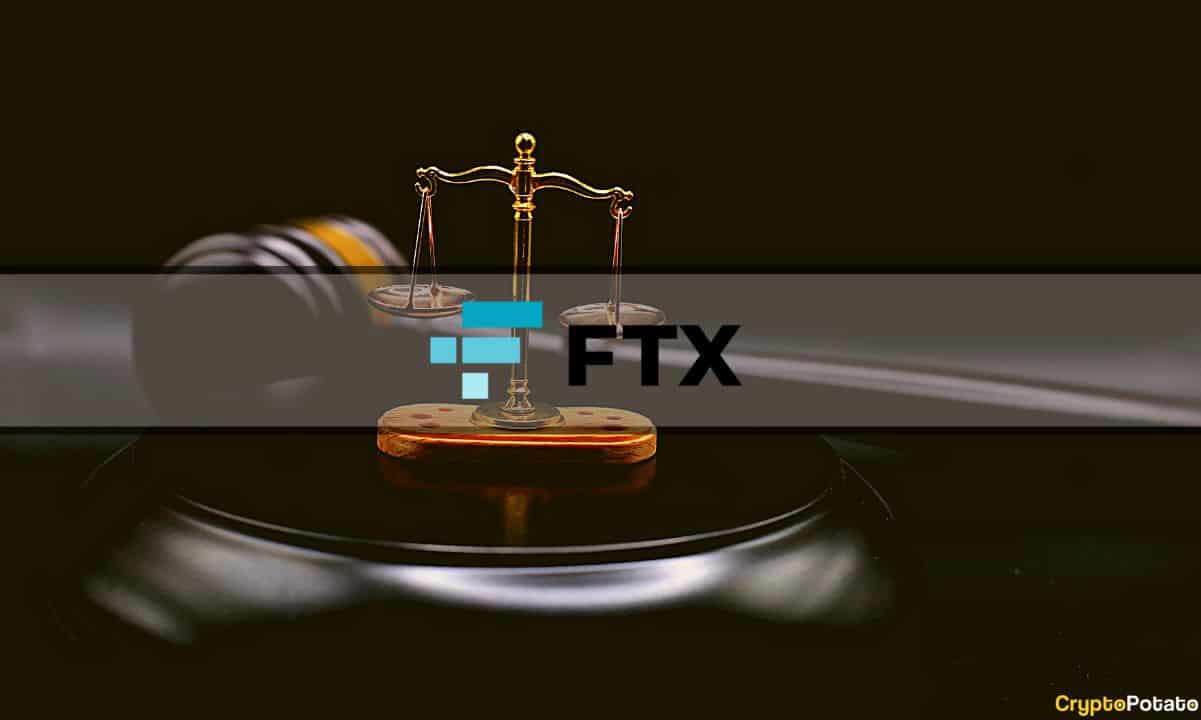 The bank­rupt cryp­tocur­ren­cy exchange FTX and its affil­i­at­ed enti­ties have sued Joseph Bankman and Bar­bara Fried, the par­ents of Sam Bankman-Fried (SBF), the dis­graced founder and for­mer CEO of the com­pa­ny, for breach­ing their fidu­cia­ry duties and exe­cut­ing fraud­u­lent trans­fers that led to unjust enrichment.
Accord­ing to a Mon­day fil­ing at the Unit­ed States Bank­rupt­cy Court for the Dis­trict of Delaware, FTX seeks to recov­er mil­lions of dol­lars fraud­u­lent­ly trans­ferred and mis­ap­pro­pri­at­ed by SBF's parents.
FTX Goes After SBF's Parents
In the com­plaint, FTX accused Bankman and Fried of exploit­ing their access and influ­ence with­in the bank­rupt estate to enrich them­selves know­ing­ly at the expense of the enterprise's debtors. While the com­pa­ny pre­sent­ed itself to investors and the pub­lic as a sophis­ti­cat­ed group of cryp­to exchanges and busi­ness­es, it was run as a fam­i­ly busi­ness fueled by fraud to ben­e­fit a group of insid­ers.
Bankman and Fried, both Stan­ford Law School pro­fes­sors, played key roles in per­pet­u­at­ing FTX's cul­ture of mis­rep­re­sen­ta­tions and gross mis­man­age­ment. They helped to cov­er up alle­ga­tions that would have exposed FTX's fraud­u­lent activ­i­ties. SBF's father helped the company's man­age­ment to evade tax­es due to his deep under­stand­ing of tax law.
"Giv­en his back­ground and posi­tions, and the ear of his son Bankman-Fried, Bankman was well-placed to insist on and imple­ment inter­nal con­trols and raise alarms about the mis­con­duct with­in the FTX Group. Bankman, instead, stayed silent and, in at least one instance, helped hush a com­plainant whose alle­ga­tions threat­ened to expose the fraud with­in the FTX Group," the plain­tiffs said.
On the oth­er hand, Fried was respon­si­ble for SBF's polit­i­cal con­tri­bu­tion strat­e­gy. She encour­aged her son and oth­er insid­ers to avoid fed­er­al cam­paign finance dis­clo­sure rules by engag­ing in straw dona­tions and hid­ing that the FTX group was the source of the contributions.
Plaintiffs Seek Damages and Disgorgement
Due to their roles in the fraud­u­lent man­age­ment of FTX, Bankman and Fried enjoyed many ben­e­fits, includ­ing $1,200-per-night hotel stays, cash gifts, lux­u­ry prop­er­ties worth tens of mil­lions of dol­lars, plane tick­ets, and salaries. They also facil­i­tat­ed mil­lions in dona­tions to Stan­ford Uni­ver­si­ty to boost their pro­fes­sion­al and social status.
FTX charged SBF's par­ents with 12 counts of alle­ga­tions, includ­ing fraud­u­lent trans­fers, unjust enrich­ment, and breach­es of fidu­cia­ry duties. The plain­tiffs seek dam­ages to be deter­mined dur­ing tri­al and dis­gorge­ment of all com­pen­sa­tion paid to the defendants.
SPECIAL OFFER (Spon­sored)
Binance Free $100 (Exclu­sive): Use this link to reg­is­ter and receive $100 free and 10% off fees on Binance Futures first month
(
terms
).
PrimeXBT Spe­cial Offer: Use this link to reg­is­ter & enter CRYPTOPOTATO50 code to receive up to $7,000 on your deposits.