Coinbase's Stand With Crypto Blitz Seeks Clear Crypto Regulations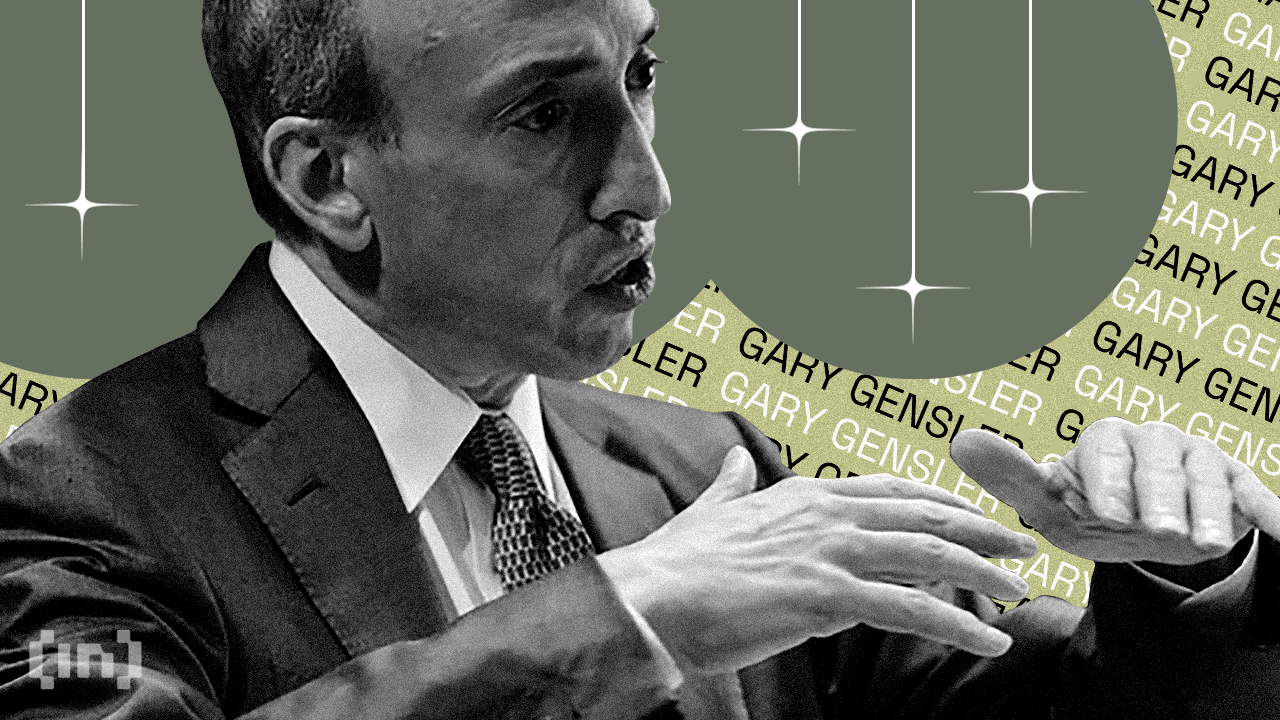 In antic­i­pa­tion of Secu­ri­ties and Exchange Com­mis­sion (SEC) Chair Gary Gensler's forth­com­ing con­gres­sion­al tes­ti­mo­ny, pro-cryp­to non­prof­it Stand With Cryp­to has ini­ti­at­ed an ad campaign.
The orga­ni­za­tion, estab­lished by Coin­base, the largest US-based cryp­to exchange, aims to ampli­fy the voic­es of pro-cryp­to con­stituents across the US and ral­ly sup­port for the Finan­cial Inno­va­tion and Tech­nol­o­gy for the 21st Cen­tu­ry Act (FIT21 Act).
Coinbase Leads Pro-Crypto Lobby
Coin­base launched the Stand With Cryp­to ini­tia­tive in April to advo­cate for pro-cryp­to poli­cies. Since its incep­tion, the group has amassed tens of thou­sands of sup­port­ers, accord­ing to Coinbase.
The exchange more than dou­bled its fed­er­al lob­by­ing expen­di­ture from $1.5 mil­lion in 2021 to $3.4 mil­lion in 2022.
Kara Calvert, head of US pol­i­cy at Coin­base, con­veyed the organization's com­mit­ment to the cryp­to com­mu­ni­ty. She stat­ed,
"America's 52 mil­lion-strong cryp­to con­stituen­cy is engaged and want both clar­i­ty and pro­tec­tions as con­sumers and job creators."
Focus­ing on nine swing states, the cam­paign urges con­stituents to con­tact their law­mak­ers and advo­cate for the FIT21 Act. This reg­u­la­to­ry bill, sup­port­ed by sev­er­al cryp­to indus­try advo­cates, includ­ing Coin­base, seeks to bring leg­isla­tive clar­i­ty to the cryp­to space.
Read more: Cryp­to Reg­u­la­tion: What Are the Ben­e­fits and Drawbacks?
Stand With Crypto Seeks Beneficial Regulations
The Stand With Cryp­to Alliance, anoth­er ini­tia­tive by Coin­base, encour­ages vis­i­tors to its web­site to reach out to their con­gres­sion­al rep­re­sen­ta­tives in sup­port of the indus­try. The web­site also pro­vides cryp­to sen­ti­ment rat­ings for law­mak­ers based on pub­licly avail­able data such as leg­isla­tive records, media state­ments, and social media posts.
The cam­paign comes at a crit­i­cal junc­ture. SEC Chair Gary Gensler, known for his skep­ti­cal stance towards the cryp­to indus­try, is expect­ed to tes­ti­fy before the House Finan­cial Ser­vices Com­mit­tee. Gensler's pre­vi­ous com­ments, such as "I've nev­er seen a field that's so rife with mis­con­duct," have raised con­cerns with­in the cryp­to community.
The cryp­to indus­try is seek­ing reg­u­la­to­ry clar­i­ty, espe­cial­ly amid the SEC's law­suit against Coin­base for alleged­ly sell­ing unreg­is­tered secu­ri­ties. Coin­base main­tains that the dig­i­tal assets in ques­tion do not qual­i­fy as secu­ri­ties. It also argues that the SEC over­stepped its authority.
As the cryp­to space awaits Gensler's tes­ti­mo­ny, Stand With Crypto's cam­paign under­scores the need for clear cryp­to reg­u­la­tion. It also shows the impor­tance of the cryp­to community's voice in shap­ing these policies.
Disclaimer
In adher­ence to the Trust Project guide­lines, BeIn­Cryp­to is com­mit­ted to unbi­ased, trans­par­ent report­ing. This news arti­cle aims to pro­vide accu­rate, time­ly infor­ma­tion. How­ev­er, read­ers are advised to ver­i­fy facts inde­pen­dent­ly and con­sult with a pro­fes­sion­al before mak­ing any deci­sions based on this con­tent.
This arti­cle was ini­tial­ly com­piled by an advanced AI, engi­neered to extract, ana­lyze, and orga­nize infor­ma­tion from a broad array of sources. It oper­ates devoid of per­son­al beliefs, emo­tions, or bias­es, pro­vid­ing data-cen­tric con­tent. To ensure its rel­e­vance, accu­ra­cy, and adher­ence to BeInCrypto's edi­to­r­i­al stan­dards, a human edi­tor metic­u­lous­ly reviewed, edit­ed, and approved the arti­cle for publication.