Can Bitcoin's (BTC) Previous Cycle Predict The Current One?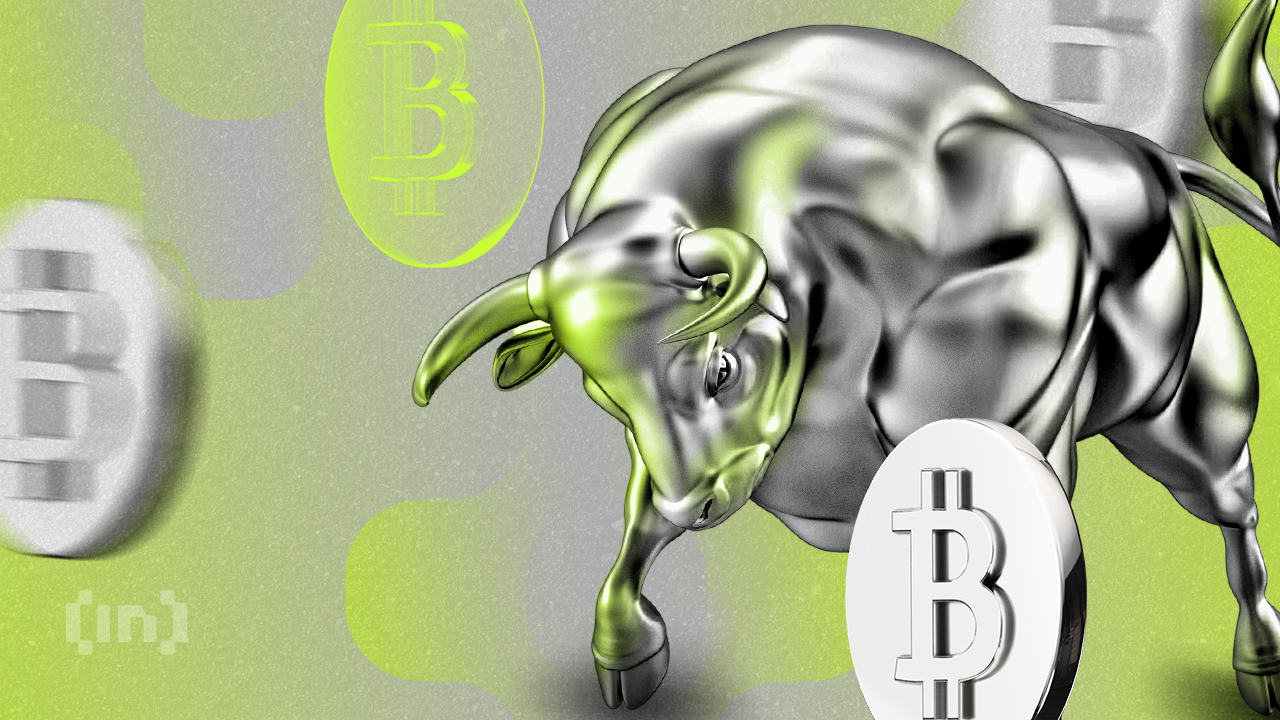 The Bit­coin (BTC) price bounced last week, seem­ing­ly end­ing a con­sol­i­da­tion move­ment that had been going on for near­ly a month.
How­ev­er, BTC has yet to break out from a cru­cial descend­ing resis­tance line. Doing so is nec­es­sary to con­firm the bull­ish trend reversal.
How Does Bitcoin's Movement Compare to the Previous Cycle?
The ongo­ing BTC descent since the Novem­ber 2021 all-time high shares an inter­est­ing sim­i­lar­i­ty with that after the 2017 high. Dur­ing both Bit­coin cycles, the bot­toms were reached after 12 months. Fur­ther­more, they marked a tem­po­rary RSI decrease below 50 (green cir­cle) before an even­tu­al increase above 50.
The RSI is a momen­tum indi­ca­tor used by traders to eval­u­ate whether a mar­ket is over­bought or over­sold and to deter­mine whether to accu­mu­late or sell an asset. Read­ings above 50 and an upward trend sug­gest that bulls still have an advan­tage, while read­ings below 50 indi­cate the opposite.
In the pre­vi­ous cycle, the BTC price ini­ti­at­ed a 340% upward move­ment (green) that con­tin­ued for 180 days. After­ward, it cor­rect­ed by 70% over a peri­od of 270 days before begin­ning the next cycle. The price nev­er closed below the long-term hor­i­zon­tal sup­port of $6,500.
In the cur­rent cycle, the Bit­coin price began a much more grad­ual upward trend, increas­ing by 100% in a peri­od of 240 days, lead­ing to the 2023 high of $31,800 in July.
If the cycle fol­lows a sim­i­lar path to the last one, the BTC price will cor­rect until the end of the year. This could be aid­ed by FTX's plans to liq­ui­date $560 mil­lion in Bit­coin. How­ev­er, since the increase was more grad­ual, it is pos­si­ble that the same will hold true for the cor­rec­tion. A fall to the clos­est long-term hor­i­zon­tal sup­port would be a drop of anoth­er 25%.
Bitcoin Bounces After Bullish Divergence – Will It Break Out?
The tech­ni­cal analy­sis for the dai­ly time­frame gives con­flict­ing signs. This is due to the bear­ish price action and rel­a­tive­ly bull­ish RSI.
The price action shows that the BTC price has fall­en since the year­ly high of $31,800 on July 13. The decrease has been con­tained inside a descend­ing resis­tance line. The line reject­ed the price on August 14 (red icon). While it bounced after­ward, it failed to reach the resis­tance line (red cir­cle), a sign that bulls were not strong enough to sus­tain the bounce.
If the BTC price breaks out from the line, it can reach the next resis­tance at $29,200. The resis­tance area is 10% above the cur­rent price. On the oth­er hand, fail­ure to sus­tain the increase can lead to an 8% drop to the 0.618 Fib retrace­ment sup­port lev­el at $24,300.
The dai­ly RSI pro­vides a most­ly bull­ish read­ing. While the RSI has yet to move above 50, it is increas­ing sig­nif­i­cant­ly. More­over, the indi­ca­tor has gen­er­at­ed a bull­ish diver­gence. A bull­ish diver­gence occurs when a momen­tum increase accom­pa­nies a price decrease. It often leads to sharp upward move­ments, as has been the case in BTC so far. As a result, the RSI sup­ports the pos­si­bil­i­ty of an even­tu­al breakout.
There­fore, the future BTC price pre­dic­tion will like­ly depend on whether the price will break out from the resis­tance line or get reject­ed. An 8% increase could occur in case of a break­out, while a 10% drop could fol­low if a rejec­tion occurs.
For BeInCrypto's lat­est cryp­to mar­ket analy­sis, click here.
Disclaimer
In line with the Trust Project guide­lines, this price analy­sis arti­cle is for infor­ma­tion­al pur­pos­es only and should not be con­sid­ered finan­cial or invest­ment advice. BeIn­Cryp­to is com­mit­ted to accu­rate, unbi­ased report­ing, but mar­ket con­di­tions are sub­ject to change with­out notice. Always con­duct your own research and con­sult with a pro­fes­sion­al before mak­ing any finan­cial decisions.