Will Ethereum's (ETH) Long-Term Support Line Cause a Reversal?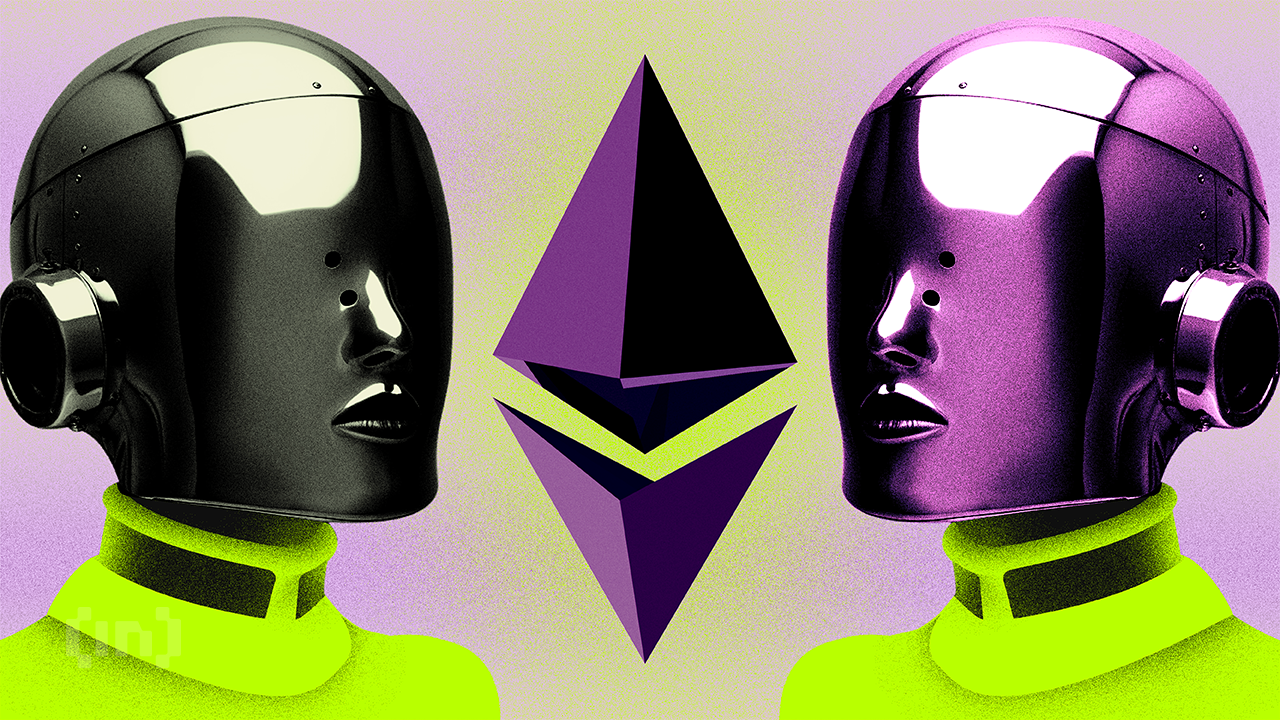 Ethereum's (ETH) price has reached a long-term ascend­ing sup­port line that has been in place for near­ly 460 days.
While the price action shows con­flict­ing read­ings, the RSI has gen­er­at­ed a bull­ish sig­nal that could lead to a sig­nif­i­cant price increase.
Ethereum Price Reaches 460-Day Ascending Support Line
The dai­ly time frame tech­ni­cal analy­sis for Ethereum pro­vides mixed read­ings. The ETH price has fall­en since its year­ly high of $2,140 on April 16, cre­at­ing a low­er high on July 14 (red icon).
The down­ward move­ment has been ongo­ing for 148 days, cul­mi­nat­ing in a low of $1,531 on Sep­tem­ber 11. The price has increased since.
The ETH bounce is espe­cial­ly impor­tant since it val­i­dat­ed an ascend­ing sup­port line that has been in place since the upward move­ment began in June 2022.
Since the line has stood for such a long peri­od of time, it was expect­ed to pro­vide a strong reac­tion once the price got there. ETH did reach a high of $1,654 four days lat­er but has fall­en slight­ly since.
The dai­ly RSI is bull­ish, sup­port­ing the con­tin­u­ing increase. When eval­u­at­ing mar­ket con­di­tions, traders use the RSI as a momen­tum indi­ca­tor to deter­mine if a mar­ket is over­bought or over­sold and to decide whether to accu­mu­late or sell an asset.
If the RSI read­ing is above 50 and the trend is upward, bulls still have an advan­tage, but if the read­ing is below 50, the oppo­site is true. Even though the RSI is still below 50, it is increas­ing in a strong upward trend.
More­over, it has gen­er­at­ed a sig­nif­i­cant amount of bull­ish diver­gence. This occurs when a price decrease is com­bined with a momen­tum increase. It often leads to sig­nif­i­cant upward move­ments. While this aligns with the bounce at the long-term sup­port line, such an increase has yet to occur.
ETH Price Prediction: Sink-or-Swim at Critical Support?
The short­er-term six-hour time­frame shows that the ETH price is trad­ing at a con­flu­ence of crit­i­cal lev­els. On the one hand, the price is trad­ing inside the $1,615 hor­i­zon­tal sup­port area. The area has been in place since Aug. 17, except for a devi­a­tion on Sep­tem­ber 11 (green cir­cle). The devi­a­tion and reclaim is a bull­ish sign, which would be expect­ed to lead to a large increase if the ETH price holds above the area.
How­ev­er, Ethereum still trades below a descend­ing resis­tance line that has been in place since July 15. The trend can­not be con­sid­ered bull­ish until the price breaks out.
Since the con­ver­gence between the line and the sup­port area is near­ing, a deci­sive move­ment is expect­ed soon.
In the news, Ethereum's Holesky test­net launch has been post­poned for a week because of a para­me­ter mis­match. After the test­net, the Den­cun upgrade will adjust a mech­a­nism to slow down the ETH stak­ing rate.
The upgrade is expect­ed to launch in late Octo­ber. Final­ly, the FTX exchange plans to liq­ui­date $192 mil­lion in ETH tokens.
As a result, the ETH price pre­dic­tion will be deter­mined by whether the price breaks out from the resis­tance line or breaks down from the $1,615 hor­i­zon­tal sup­port area. In case of a break­out, a 12% increase to the next resis­tance at $1,900 will like­ly occur.
How­ev­er, a break­down from the $1,615 hor­i­zon­tal area will also cause a break­down from the long-term ascend­ing sup­port line. In that case, a 15% drop to the $1,400 sup­port area will be expected.
For BeInCrypto's lat­est cryp­to mar­ket analy­sis, click here.
Disclaimer
In line with the Trust Project guide­lines, this price analy­sis arti­cle is for infor­ma­tion­al pur­pos­es only and should not be con­sid­ered finan­cial or invest­ment advice. BeIn­Cryp­to is com­mit­ted to accu­rate, unbi­ased report­ing, but mar­ket con­di­tions are sub­ject to change with­out notice. Always con­duct your own research and con­sult with a pro­fes­sion­al before mak­ing any finan­cial decisions.