Here's How Litecoin (LTC) Price Could Reclaim $80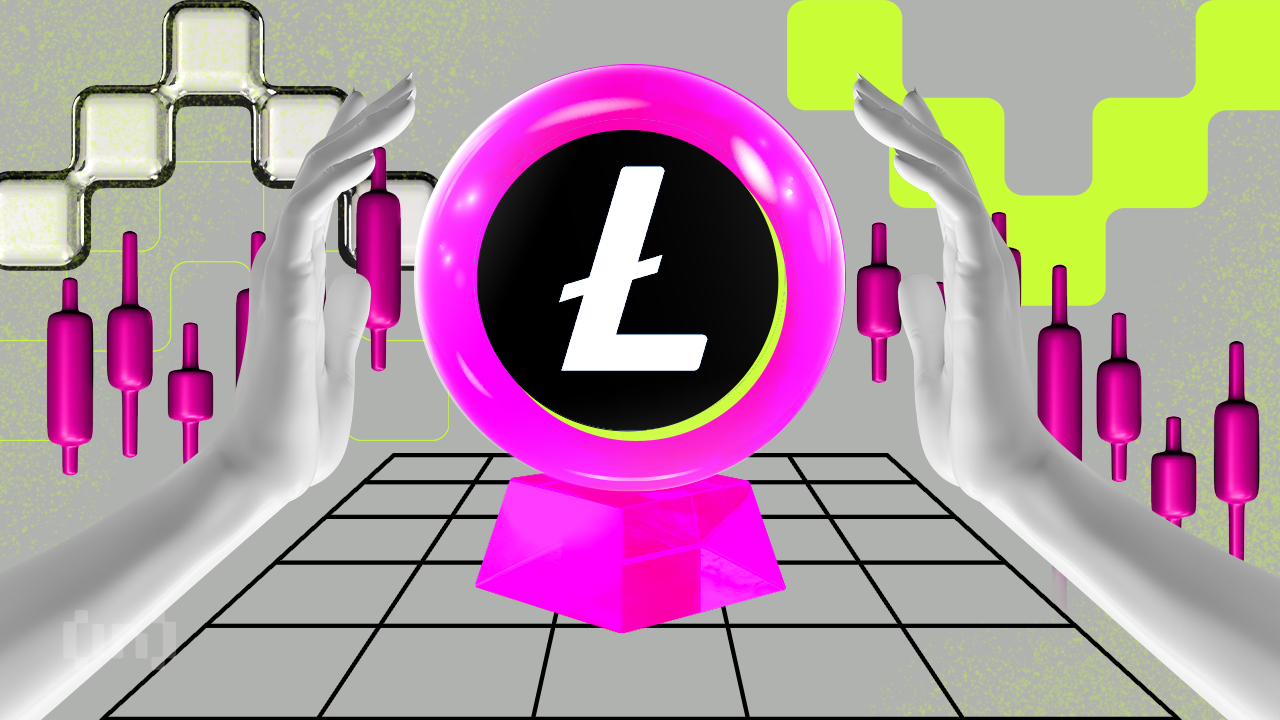 Lite­coin (LTC) price has reclaimed the $65 ter­ri­to­ry after briefly drop­ping to a new 2023 bot­tom of $58 last week. On-chain analy­sis exam­ines if the ear­ly recov­ery sig­nals could evolve into a pro­longed bull ral­ly.
Lite­coin (LTC) whales swooped in to buy the dip last week, inad­ver­tent­ly trig­ger­ing a 12% rebound toward $66 around Sep­tem­ber 15. But as the next Fed­er­al Open Mar­ket Com­mit­tee (FOMC) meet­ing draws near, Lite­coin whales seem to have cooled their buy­ing pres­sure. Which way will the LTC price head after the Fed rate announce­ment on Sep­tem­ber 19?
Litecoin Whales Have Cooled the Buying Pressure
Lite­coin (LTC) whales swooped in to buy the dip last week. But they seem to be tak­ing a more sub­dued stance ahead of the upcom­ing Fed meeting.
On-chain data shows how the whales hold­ing 10,000 to 1 mil­lion LTC coins had played a piv­otal role in the recent price rebound. Between Sep­tem­ber 10 and Sep­tem­ber 14, they bought the dip to the tune of 510,000 LTC coins, increas­ing their bal­ances from 38.94 mil­lion LTC to 39.45 mil­lion LTC.
But since then, they have tak­en a neu­tral stance, keep­ing their bal­ances steady around the same levels.
Whale investors are indi­vid­u­als or cor­po­rate enti­ties hold­ing a sig­nif­i­cant amount of cryp­tocur­ren­cy, ide­al­ly $100,000 or more. Due to their sub­stan­tial hold­ings, their trad­ing activ­i­ty often moves the mar­kets significantly.
At cur­rent prices of $65, the 510,000 LTC the whales accu­mu­lat­ed over the past week is worth approx­i­mate­ly $33.2 mil­lion. The chart above illus­trates how the price trend increased once the whale cohort start­ed to buy the dip last week. And unsur­pris­ing­ly, LTC price has stalled at $65 since they stopped buying.
Notably, whale investors are known to be sen­si­tive to changes in inter­est rates set by cen­tral banks like the US Fed­er­al Reserve, as it impacts yield on oth­er invest­ment alternatives.
Hence, if the Fed cuts rates or holds it steady at 5.50% as Reuters econ­o­mists antic­i­pate, it could trig­ger a bull­ish mar­ket reac­tion, and the Lite­coin whales could start buy­ing again.
Retail Investors are Yet to Ape In on the Recent Price Recovery
Despite the recent 12% price bump, LTC has con­tin­ued to fly under the radar of the retail mar­ket par­tic­i­pants. As depict­ed below, while Lite­coin price trend­ed upwards, Social Dom­i­nance has remained flat, around 0.60% to 0.70%, over the past week.
Social Dom­i­nance mea­sures the per­cent­age of social media men­tions a cryp­tocur­ren­cy attracts about the top 50 most talked about projects. Dur­ing a price ral­ly, a down­trend in Social Dom­i­nance means the project is not yet attract­ing extreme media atten­tion. This could mean the Lite­coin price is yet to hit a mar­ket top.
Hence, the chart above illus­trates that Lite­coin price still has sig­nif­i­cant room to ral­ly upward before mar­ket eupho­ria sets in.
In con­clu­sion, if the Fed holds rates steady, Lite­coin whales could start buy­ing again. And if the retail investors also get in on the act, LTC price could hit a pro­longed ral­ly toward $80.
LTC Price Prediction: $80 is a Viable Target
From an on-chain per­spec­tive, the whales could trig­ger anoth­er Lite­coin price ral­ly toward $80 ter­ri­to­ry if the upcom­ing Fed meet­ing yields a favor­able out­come for the cryp­to market.
The In/Out of Mon­ey Around Price data, which depicts the pur­chase price dis­tri­b­u­tion of cur­rent Lite­coin hold­ers, also val­i­dates this bull­ish stance.
It shows that if the LTC price scales the $68 obsta­cle, the bulls could gain momen­tum to push for $81.
As shown below, the 168,020 address­es bought 1 mil­lion LTC at the max­i­mum price of $68 cur­rent­ly pose a major resis­tance. But if the whales' opti­mism inten­si­fies, the Lite­coin price ral­ly could hit $81
Con­verse­ly, the bears could seize con­trol if the LTC price drops below $50. How­ev­er, as shown below, 623,820 address­es had bought 5.23 mil­lion Lite­coin at the min­i­mum price of $59. They could offer con­sid­er­able sup­port by mak­ing spir­it­ed attempts to cov­er their positions.
But if that sup­port lev­el caves in, then the LTC price could even­tu­al­ly drop toward $50
Disclaimer
In line with the Trust Project guide­lines, this price analy­sis arti­cle is for infor­ma­tion­al pur­pos­es only and should not be con­sid­ered finan­cial or invest­ment advice. BeIn­Cryp­to is com­mit­ted to accu­rate, unbi­ased report­ing, but mar­ket con­di­tions are sub­ject to change with­out notice. Always con­duct your own research and con­sult with a pro­fes­sion­al before mak­ing any finan­cial decisions.