DeFi meets CeFi: Bitget Wallet a few steps in right direction for mass crypto adoption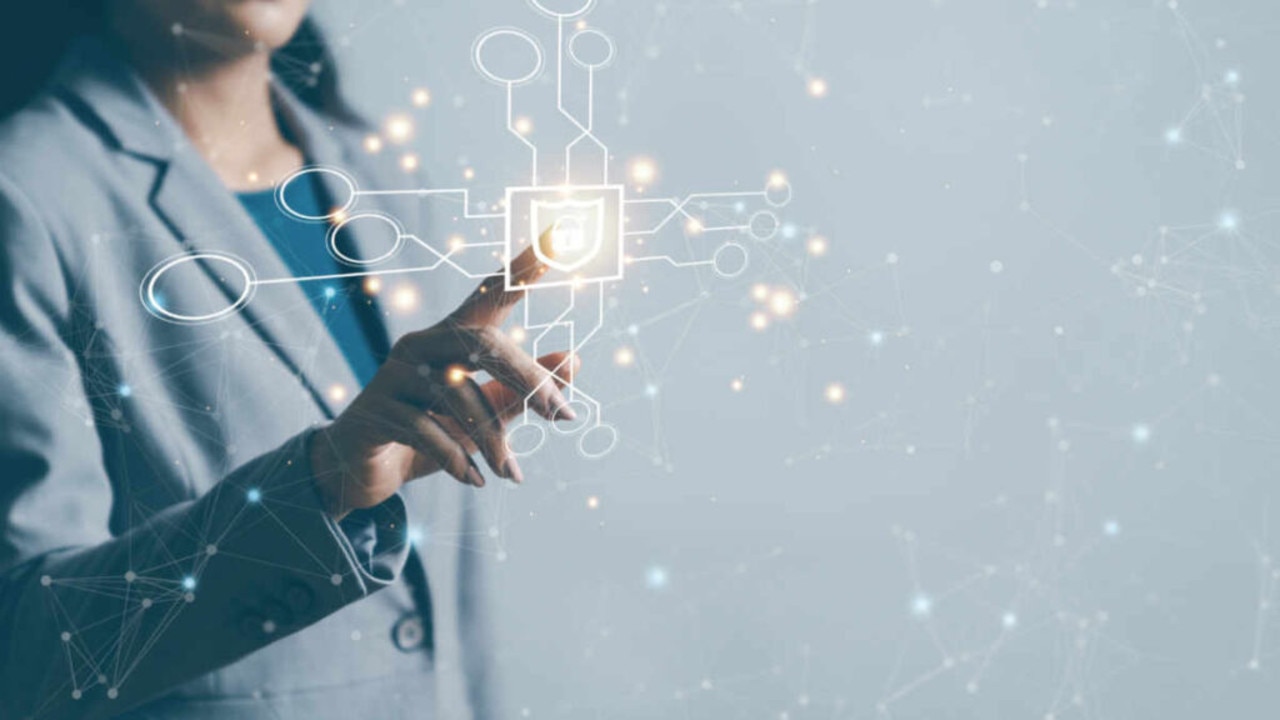 ---
Recent­ly, Bit­Keep, a pop­u­lar mul­ti-chain non-cus­to­di­al cryp­to wal­let, made a trans­for­ma­tive brand upgrade to become the Bit­get Wal­let.
Read Next
Far from a mere name change, the merge brings dis­tinct advan­tages for cryp­to users.
What is Bitget Wallet?
Bit­get Wal­let is the result of an addi­tion­al $US30 mil­lion invest­ment from lead­ing cryp­tocur­ren­cy exchange Bit­get into Bit­Keep, which hap­pened in Q1 of this year.
Bit­Keep, found­ed in 2018, was a pio­neer­ing prod­uct in the indus­try that helped trans­form the decen­tralised dig­i­tal wal­let sec­tor with pow­er­ful inte­grat­ed swap func­tion­al­i­ty on top of its wal­let func­tion, set­ting a trend that's become a main­stay across the industry.
In March 2023, Bit­get acquired a con­trol­ling stake in Bit­Keep, which led to its evo­lu­tion as Bit­get Wallet.
The aim for Bit­get Wal­let, says the exchange, is for it "to serve as the most user-friend­ly web3 trad­ing wal­let, pro­vid­ing faster trades and bet­ter assets for users".
Essen­tial­ly, you can think of Bit­get Wal­let as the inte­gra­tion of some of the best parts of decen­tralised finance (DeFi) with Bit­get exchange's cen­tralised finance (CeFi) structure.
And it's a web3 col­lab­o­ra­tion that brings advan­tages to both parties.
By inte­grat­ing BitKeep's huge user base, Bit­get has gained a new and large group of poten­tial traders.
Now, with more than 12 mil­lion users across 168 coun­tries and regions, Bit­get Wal­let is well placed to become the pre­mier gate­way into web3.
Bitget's back­ing, mean­while, has enabled the wal­let to push on to an advanced stage of trans­for­ma­tion­al growth, sup­port­ed by the exchange's proven tech­nol­o­gy and secu­ri­ty capabilities.
Actu­al­ly, on the mat­ter of secu­ri­ty, it's a cru­cial point. And that's part­ly because …
Security imperative for crypto's grout
For the cryp­to indus­try and blockchain tech­nol­o­gy to grow, trust in easy-to-use prod­ucts is everything.
Secure stor­age for invest­ing and secure func­tion­al­i­ty for trad­ing is imperative.
There­fore, estab­lish­ing a strong secu­ri­ty frame­work that pro­tects user data, ensures trans­ac­tion integri­ty and guards against mali­cious activ­i­ties was always going to have equal top billing as a pri­or­i­ty for Bit­get Wal­let – along with user experience.
It's a com­mon­ly held belief in the cryp­to space that self cus­tody is made for the smart investor mind­set – "not your keys, not your crypto".
Get­ting your long-term cryp­to holds off exchanges and into cold-stor­age hard­ware wal­lets, there­fore, is wide­ly encour­aged in the industry.
How­ev­er, hard­ware wal­lets are not exact­ly the sim­plest or most con­ve­nient non-cus­to­di­al stor­age option for new­com­ers to the space, nor are they nec­es­sar­i­ly the be-all and end-all when it comes to security.
They're also unlike­ly to be the wal­lets that help ush­er in mass adoption.
Why use Bitget Wallet over a hardware device?
It's the $300 mil­lion ques­tion. And the answer is this – Bit­get Wal­let has secu­ri­ty advan­tages that hard­ware wal­lets, and indeed oth­er online wal­lets, do not.
And the pri­ma­ry advan­tage that stands out is that users of the Bit­get Wal­let have a unique­ly impor­tant safe­ty net of sorts – they're using a prod­uct backed by a reas­sur­ing part of the Bit­get exchange infra­struc­ture – a $US300 mil­lion pro­tec­tion fund.
This pro­vides a con­crete lay­er of pro­tec­tion to cov­er poten­tial user loss­es from unfore­seen events that are not due to mis­con­duct from the user or the plat­form itself.
Addi­tion­al­ly, Bit­get Wal­let brings rig­or­ous smart-con­tracts audit­ing process­es to the table to pro­vide a trad­ing and swaps envi­ron­ment that's robust and has lit­tle chance of glitch­ing and harm­ing user expe­ri­ence and erod­ing trust.
Bit­get Wal­let has part­nered with sev­er­al lead­ing audit firms in the indus­try, such as Cer­tik – for vet­ting and audit­ing smart con­tracts, and GoPlus – for inte­grat­ed risk alerts to pre-emp­tive­ly warn users before they inter­act with mali­cious DApps or tokens.
More than just secure storage
As men­tioned above, Bit­get Wal­let has, through its Bit­Keep his­to­ry, a strong back­ground in trad­ing and swaps fea­tures functionality.
Com­bine this with the broad, secure, Bit­get trad­ing infra­struc­ture and you have some­thing unique in the industry.
Bit­get Wallet's func­tions include a DApp (decen­tralised appli­ca­tion) brows­er, as there are more than 20,000 unique DApps avail­able to con­nect direct­ly to from the wal­let; an OTC fea­ture, Launch­pad (for access­ing high-qual­i­ty token sale events), a stak­ing ser­vice and more.
Arguably the most impor­tant aspect of the plat­form, how­ev­er, is the robust Bit­get Swap ser­vice, which sup­ports tokens from more than 90 dif­fer­ent blockchains and offers cross-chain com­pat­i­bil­i­ty across 17 dif­fer­ent chains.
Bit­get Swap aggre­gates liq­uid­i­ty across over 100 DEXs and lever­ages intel­li­gent rout­ing mech­a­nisms to pro­vide users with the best trad­ing prices across dif­fer­ent protocols.
With this fea­ture, says Bit­get, users can seam­less­ly engage in cross-cur­ren­cy pair trans­ac­tions, enabling effi­cient exchanges between diverse assets.
And to fur­ther enhance the user expe­ri­ence, Bit­get Swap also enables a unique bor­rowed gas (trans­ac­tion fees) fea­ture that allows users to per­form cross-chain swaps with­out need­ing to first hold on to the native token they're purchasing.
What else? Ah yes, NFTs
It'd be remiss not to men­tion Bitget's involve­ment with one of the most vibrant aspects of the trad­ing com­mu­ni­ty – through the NFT Marketplace.
Yep, we know NFTs have suf­fered a major decline in inter­est, trad­ing vol­ume and in price action dur­ing this longest of bear mar­kets, but Bit­get still fore­sees a pos­i­tive out­look for the sec­tor, pro­vid­ed projects are able to build a strong rela­tion­ship of trust between them­selves and their communities.
As a lead­ing NFT aggre­ga­tor, Bit­get NFT Mar­ket sup­ports unre­strict­ed NFT list­ings from third-par­ty plat­forms. And, Bit­get NFT Mar­ket sup­ports mul­ti-chain NFT man­age­ment and trad­ing across mul­ti­ple chains includ­ing Ethereum, BNB Chain, Poly­gon, Klaytn, Arbi­trum, Opti­mism, Heco, and Ethereum Classic.
Using Bit­get Swap's mul­ti-chain inter­op­er­abil­i­ty, Bit­get Wal­let users will be able to browse more than 220,000 unique NFTs from any of these sup­port­ed chains and pur­chase them using any token.
Addi­tion­al­ly, the Bit­get NFT Mar­ket fea­tures a col­lec­tion of NFT air­drops curat­ed by in-house ana­lysts and researchers for users to mint NFTs from dif­fer­ent projects for free.
Bitget Wallet's ongoing evolution
The world of web3 doesn't slow, at least not in the sense of inno­v­a­tive project and prod­uct build­ing, and Bit­get Wal­let is a prime example.
With fea­tures such as Web3 DIDs (decen­tralised IDs) and account abstrac­tion next on the hori­zon, Bit­get Wal­let is well posi­tioned at the fore­front of the cru­cial dig­i­tal wal­let sec­tor and as an all-in-one com­pre­hen­sive web3 solution.
"Ulti­mate­ly, our vision is to allow users to lever­age upon the com­pre­hen­sive ecosys­tem we have built up and obtain mean­ing­ful ways to not just store and man­age their assets, but also grow their port­fo­lio," said Kar­ry Che­ung, CEO of Bit­get Wallet.
---
This arti­cle was devel­oped in col­lab­o­ra­tion with Bit­get, a Stock­head adver­tis­er at the time of pub­lish­ing. This arti­cle does not con­sti­tute finan­cial prod­uct advice. You should con­sid­er obtain­ing inde­pen­dent advice before mak­ing any finan­cial decisions.
Read Next