Friend.tech Smashes Ethereum (ETH) in Daily Fees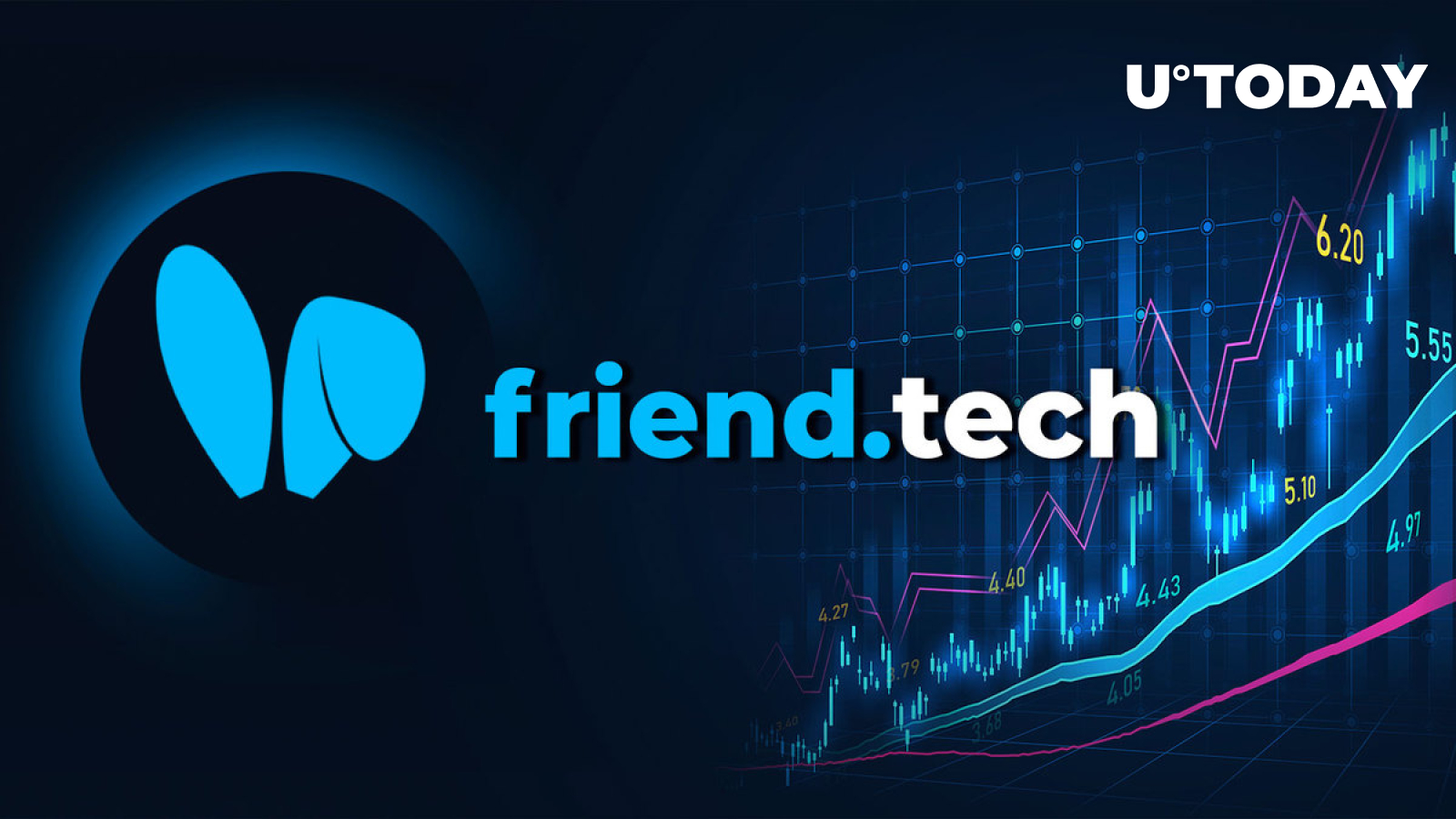 Vladislav Sopov
Friend.tech, con­tro­ver­sial Social­Fi appli­ca­tion, made more rev­enue yes­ter­day than Ethereum (ETH), dYdX (DYDX) and Lido Finance (LDO) combined
Friend.tech, a blockchain-based appli­ca­tion on Ethereum L2 base that allows cryp­to users to ben­e­fit from their online friends' social influ­ence, raised more fees in the last 24 hours than the Ethereum (ETH) and Bit­coin (BTC) networks.
Friend.tech team makes $1 million per day, data says
Yes­ter­day, Sept. 15, 2023, the team of the Friend.tech appli­ca­tion on Base made over $1 mil­lion in rev­enue. Over this time, the net income of all Ethereum (ETH) val­ida­tors only totaled $406,000. Also, as per data by the Token Ter­mi­nal ana­lyt­ics plat­form, the over­hyped Social­Fi app exceed­ed the Tron (TRX) blockchain, which is the core tech basis for USDT remittances.
As per anoth­er track­er, CryptoFees.info, Bit­coin (BTC) gen­er­at­ed $866,000 in fees, while BNB Smart Chain (BSC) net­work par­tic­i­pants reg­is­tered about a $300,000 income.
As such, one appli­ca­tion team col­lect­ed more fees in 24 hours than each of major blockchains, both pro­gram­ma­ble and non-pro­gram­ma­ble. Mean­while, three weeks ago, in late August 2023, some experts said that it was over for Friend.tech after a 95% activ­i­ty decline.
The social net­work has already been joined by a num­ber of cryp­tocur­ren­cy influ­encers, includ­ing John Lennon's son Sean Ono Lennon and Coin­base CEO Bri­an Armstrong.
Declined Ethereum (ETH) gas made network inflationary last week
In this appli­ca­tion, peo­ple can trade "keys" or "shares" with a high­ly volatile price asso­ci­at­ed with the pop­u­lar­i­ty of this or that indi­vid­ual in the Web3 sphere.
At the same time, Ethereum (ETH) fees keep declin­ing. Right now, gas on the Ethereum (ETH) net­work sits at 10 Gwei, which allows users to trans­fer USDT on-chain for a sub-dol­lar fee.
In the last sev­en days, Ethereum (ETH) has even failed to keep its defla­tion­ary sta­tus: Its token burn mech­a­nism has become too weak to "over­come" the issuance of new tokens.