Crypto and Formula One's honeymoon is over, can Web3 save a rocky marriage?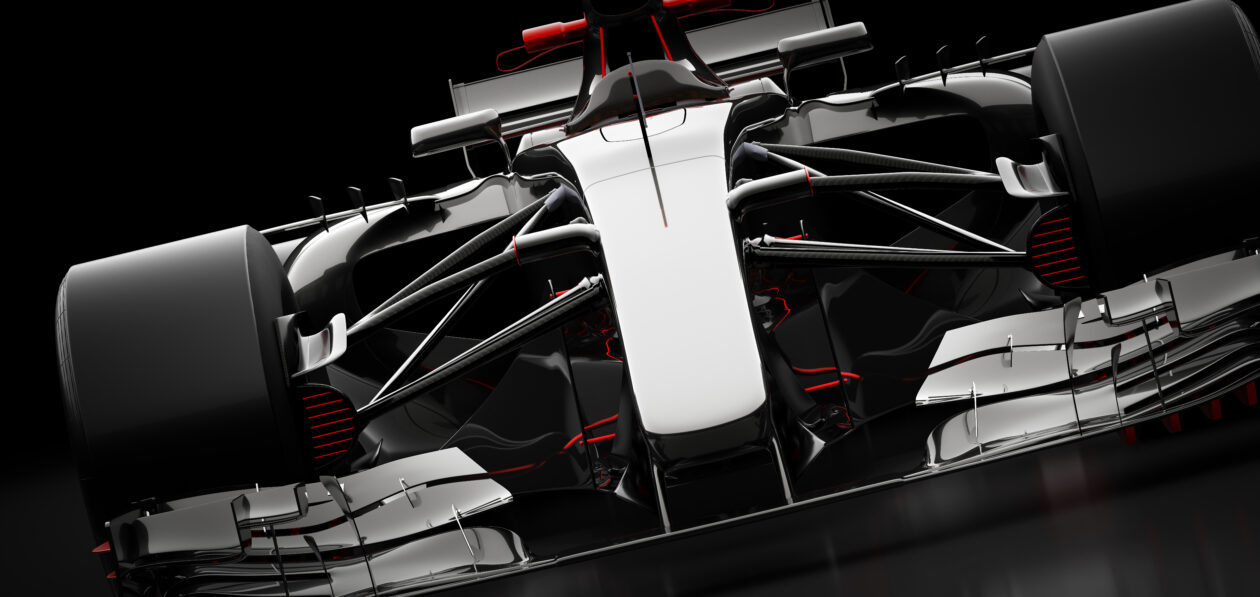 New blockchain use cas­es are show­cas­ing the technology's poten­tial to dis­rupt indus­tries, even as the extend­ed cryp­tocur­ren­cy bear mar­ket con­tin­ues to bite. From non-fun­gi­ble tokens (NFT) tick­ets and wing spon­sor­ships to dig­i­tal art exhi­bi­tions, this weekend's Sin­ga­pore Grand Prix will show­case the best of a new wave of cryp­to innovations.
Crowds flock from around the world to watch the night race around the icon­ic Mari­na Bay Cir­cuit. The race was attend­ed by 302,000 spec­ta­tors in 2022 and the sport boasts a glob­al fan base many times larg­er, with each race attract­ing an aver­age world­wide TV audi­ence of 70 mil­lion.
This makes For­mu­la One a shop win­dow for brands and ideas, par­tic­u­lar­ly those at the fore­front of inno­va­tion. A host of events take place in Sin­ga­pore to coin­cide with the race, includ­ing this week's TOKEN2049 con­fer­ence, and Affyn's Web3.0 | Art Meets Meta­verse event on Sep­tem­ber 16. The vibe is more about inno­va­tion than speculation.
It's a marked change from the heady days of 2021 when cryp­to exchanges signed dozens of high-pro­file, mul­ti-mil­lion dol­lar spon­sor­ship deals with almost every For­mu­la One (F1) team. By the start of the 2022 sea­son, there were 16 offi­cial cryp­to team spon­sors, in addi­tion to Crypto.com, who became the flag­ship spon­sor of the races themselves.
While not all spon­sor­ship mon­ey has dried up, these new inno­va­tions reflect an indus­try and a sport that has reached a greater lev­el of matu­ri­ty, focus­ing on prod­ucts with tan­gi­ble use cas­es rather than dan­gling the promise of instant rich­es in front of its fans.
"The FTX crash has brought the cryp­to indus­try back to the ground, mak­ing it like every oth­er indus­try on the plan­et that has to demon­strate fun­da­men­tals to attract mon­ey," said Thomas Var­tan­ian, exec­u­tive direc­tor at the Finan­cial Tech­nol­o­gy & Cyber­se­cu­ri­ty Cen­ter, a non-prof­it pol­i­cy advo­cate based in Vir­ginia, U.S.

Hon­ey­moon: the glo­ry days
"There's some­thing very spe­cial about sports," said Steven Kali­fowitz, chief mar­ket­ing offi­cer at Crypto.com, a Sin­ga­pore-based exchange. "It's a com­mu­nal expe­ri­ence which has the abil­i­ty to bring peo­ple togeth­er even if they aren't sit­ting next to each other."
Crypto.com was the industry's first com­pa­ny to take the plunge into F1 spon­sor­ship. Their name can be seen on hoard­ings around every cir­cuit on the Grand Prix cal­en­dar, as well as on the cars of the Aston Mar­tin Cog­nizant rac­ing team.
F1 is by no means the only sport to catch the inter­est of Kali­fowitz — he cit­ed the exchange's com­mer­cial part­ner­ships with the UFC and NFL in the U.S.; Serie A soc­cer league in Italy, and with the Aus­tralian Foot­ball League as a mea­sure of the company's reach. They also spon­sored the mul­ti-pur­pose Crypto.com Are­na in Los Ange­les, as well as the 2022 FIFA World Cup in Qatar.
But there's some­thing about the rela­tion­ship with F1 that is special.
In many ways the indus­try and the sport are per­fect bed­fel­lows. The fact that the sport puts "tech­nol­o­gy and inno­va­tion at its core" is par­tic­u­lar­ly appeal­ing, Kali­fowitz said. He went on to cite F1's inter­na­tion­al audi­ence — with 20 races spread over five con­ti­nents and a wild­ly pop­u­lar Net­flix show, Dri­ve to Sur­vive — and the fact that they are gen­er­al­ly "young and tech-savvy," as rea­sons that make it so attrac­tive to cryp­to sponsors.
The aver­age age of For­mu­la One fans is just 32, accord­ing to a sur­vey of 167,000 fans con­duct­ed across 180 coun­tries in Octo­ber 2021. Males account­ed for 81.7% of those fans.
Paul Asen­cio, chief rev­enue offi­cer at the Williams F1 team, said that these over­laps make F1 fans the "per­fect demo­graph­ic" for cryp­to spon­sors. ​​"F1 fans are 75% more like­ly to own cryp­tocur­ren­cy than the aver­age sports fan out there." he said, adding that Williams' data show that there are over 85 mil­lion For­mu­la One fans who are also cryp­to investors.
Crypto.com was the first of many. By the 2022 sea­son, every rac­ing team had their own cryp­to spon­sor. Oth­er major exchanges like Binance part­nered with Alpine to issue 280,000 fan tokens, while Dubai-head­quar­tered Bybit spon­sored the cham­pi­onship-win­ning Red Bull team in a three-year deal worth US$150 million.
But as any­one who has fol­lowed cryp­to knows only too well, the hon­ey­moon did not last.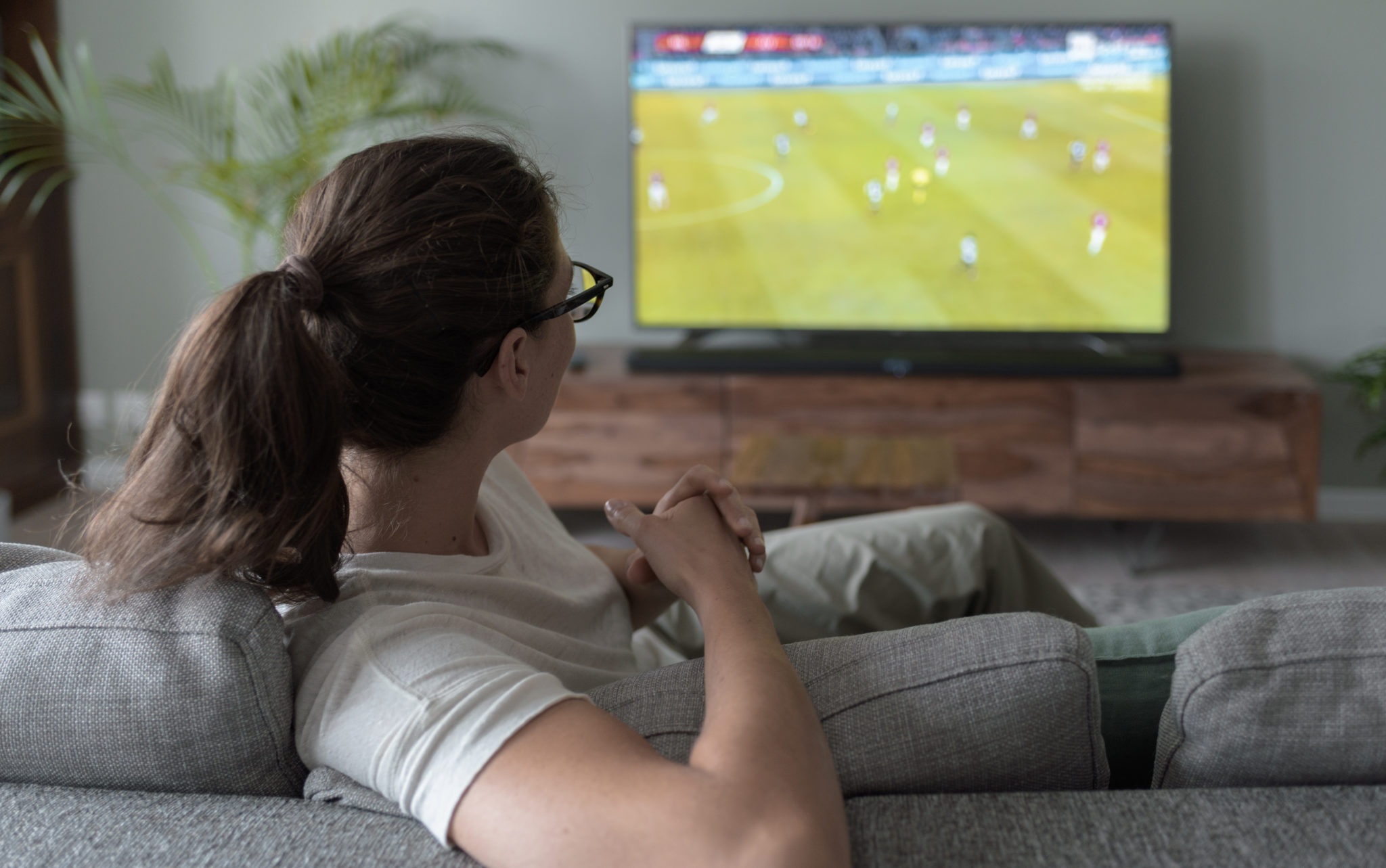 Rela­tion­ship on the rocks
But the indus­try has been "expe­ri­enc­ing some head­winds," said Crypto.com's Kalifowitz.
This is putting it mild­ly. As with so much else in the indus­try, the prob­lems began with the bear mar­ket of 2022. The col­lapse of the FTX exchange, which was hit by a liq­uid­i­ty cri­sis and sub­se­quent­ly forced to file for bank­rupt­cy with an US$8 bil­lion black hole in its finances, left one team in par­tic­u­lar in hot water.
The Mer­cedes-AMG team is the New York Yan­kees or the Man­ches­ter Unit­ed of F1. They were sought by FTX as a blue-chip spon­sor, a part­ner­ship designed to give both brands cred­i­bil­i­ty. The sud­den col­lapse of the exchange caught Mer­cedes by sur­prise; they quick­ly removed the FTX logo from their cars and scrapped their mul­ti-year deal with the exchange.
Mer­cedes did not respond to com­ments for this arti­cle. At the time of the part­ner­ship col­lapse, Mer­cedes team boss Toto Wolff told Motorsport.com that, despite "strong­ly believ­ing in blockchain as a way of trans­ac­tions in the future," the col­lapse of FTX had left him in "utter disbelief."
"We con­sid­ered FTX because they were one of the most cred­i­ble and sol­id, finan­cial­ly sound part­ners that were out there. And out of nowhere, you can see that a cryp­to com­pa­ny can basi­cal­ly be on its knees and gone in one week," he said.
We con­sid­ered FTX because they were one of the most cred­i­ble and sol­id, finan­cial­ly sound part­ners that were out there. And out of nowhere, you can see that a cryp­to com­pa­ny can basi­cal­ly be on its knees and gone in one week

Mer­cedes team boss Toto Wolff
The sud­den col­lapse saw many teams review­ing their ties with the indus­try. Mer­cedes was soon joined by Alpha Tau­ri and Fer­rari in shed­ding their cryp­to spon­sors, with the Ital­ian team cut­ting its com­mer­cial ties with blockchain com­pa­ny Velas in Jan­u­ary 2023, leav­ing them with an esti­mat­ed short­fall of US$30 mil­lion this year alone.
The sur­viv­ing exchanges con­tin­ue to strike a reas­sur­ing tone. "Trust in our brand is very high," main­tains Kali­fowitz at Crypto.com. "Our bal­ance sheet is strong and we remain focussed on build­ing around our core prin­ci­ples of reg­u­la­tion, trust and secu­ri­ty." He added that the exchange "remains ful­ly com­mit­ted to its sports part­ner­ships, many of which are long-term deals."
Not every­one is convinced.
"FTX and the shake­out that accom­pa­nied it, along with the bear mar­ket, should nat­u­ral­ly cause cor­po­ra­tions to reeval­u­ate their mar­ket­ing and spon­sor­ships. That shouldn't be a sur­prise," said Var­tan­ian of the Vir­ginia-based non-prof­it. He added that an addi­tion­al ques­tion is one of "lia­bil­i­ty for endorse­ment of prod­ucts that blow up," as with the case of FTX and Mercedes.
"The rep­u­ta­tion­al fac­tor shifts depend­ing on the indus­try – banks will be more reluc­tant than bar­bers – but you would have to be liv­ing in a cave not to be con­cerned about the rep­u­ta­tion­al aspects of cryp­to until this peri­od shakes out," he added.
Mar­riage coun­sel­ing: repair­ing reputation
How­ev­er, one team that did not cut ties was Williams F1, who in March went against the tide and inked a new deal with the Krak­en cryp­to exchange.
Williams-F1's chief rev­enue offi­cer Paul Asen­cio has seen all this before. "I have been doing this for 25 years, start­ing with the New York Mets in base­ball. I've been through it more times than I'd like to remember."
"It is our job to mit­i­gate that risk as best as pos­si­ble. But any­thing can hap­pen to any one of these com­pa­nies we do busi­ness with. At the end of the day, what you need to do is pro­tect your­self as best as pos­si­ble, and that is doing the right due dili­gence," said Ascensio.
Evi­dent in Williams' mar­ket­ing strat­e­gy is a search, not mere­ly for the dol­lars that cryp­to spon­sor­ship can bring, but also to cre­ate a sense of com­mu­ni­ty with their fanbase.
At this season's U.S. Grand Prix in Octo­ber, Williams' cars will play host to per­son­al­ized NFTs on their rear wings. Fans are invit­ed to sub­mit NFT designs, 20 of which will even­tu­al­ly be cho­sen and fans allowed to vote for their favorite on Twitter.
Some might argue that such cam­paigns are a lit­tle gim­micky – could a sim­i­lar com­pe­ti­tion not be held with­out a blockchain? But when asked whether the NFT tech­nol­o­gy was essen­tial to this ven­ture, Asen­cio respond­ed that it was "inte­gral" to the kind of brand they're try­ing to build with their spon­sor. "It was real­ly impor­tant to Krak­en to have their com­mu­ni­ty be part of this part­ner­ship," he said.
Asen­cio said that he sees the rela­tion­ship as, "not just a stan­dard F1 spon­sor­ship, but tru­ly a mar­ket­ing part­ner­ship togeth­er where we're both going to ben­e­fit. This NFT on the rear wing is an excel­lent exam­ple of that. It's cre­ative, it's dif­fer­ent. Nobody else is doing it."
This dri­ve to util­i­ty is some­thing that is being embraced across the sport. In this year's Mona­co Grand Prix in May, the sport's lead­ing tick­et provider, Plat­inum, used blockchain tech­nol­o­gy to offer fans NFT tickets.
The idea was tak­en a step fur­ther at the Dutch Grand Prix in late August, where NFT-tech­nol­o­gy was used to pro­vide fans with a series of inter­ac­tive dig­i­tal col­lectibles as part of their race tick­et packages.
The use of the word col­lectibles here is no coin­ci­dence. "We very specif­i­cal­ly call them col­lectibles, not NFTs." said Maarten Bloe­mers, CEO of GET Pro­to­col, the product's design­er. "I'm a cryp­to guy, but do I describe myself as such to poten­tial clients? Hell, no. The rep­u­ta­tion­al dam­age that cryp­to has suf­fered is enor­mous. Peo­ple are very wary of get­ting into bed with a cryp­to company."
The rep­u­ta­tion­al dam­age that cryp­to has suf­fered is enor­mous. Peo­ple are very wary of get­ting into bed with a cryp­to company

Maarten Bloe­mers, CEO of GET Protocol
Bloe­mers' con­cerns stem from the fact that NFTs have per­formed even worse than more well known cryp­tocur­ren­cies dur­ing the bear mar­ket. Accord­ing to Forkast Labs' flag­ship NFT 500 Index, the aver­age NFT has dropped in val­ue by 93.43% since the heights of the mar­ket in Jan­u­ary 2022. The slump has showed no signs of abat­ing either: while the likes of Bit­coin have seen a recov­ery in 2023, sales of NFTs have dropped by 49% this year alone.
Bloe­mers believes the way to over­come this is to avoid the asso­ci­a­tion with the NFT acronym alto­geth­er. "We basi­cal­ly sell it as a blank can­vas," he said. "What we want to do is bring the tech­nol­o­gy to the gen­er­al pub­lic with­out fric­tion. They don't have to know that it's a blockchain. They don't have to real­ly know any­thing about it. They need to push a but­ton and see magic."
He fore­sees these dig­i­tal col­lectibles as ini­tial­ly pro­vid­ing the basis for a loy­al­ty scheme (which could even­tu­al­ly be expand­ed to cre­ate a reg­u­lat­ed sec­ondary mar­ket for tick­ets); as a means to access inter­ac­tive fea­tures on race day, such as a real-time pre­dic­tion mar­ket; or for vot­ing for dri­ver of the day.
The col­lectible tick­et was offered as a free opt-in to every­one who bought a tick­et, with almost a quar­ter of the 100,000 spec­ta­tors choos­ing to inter­act with the collectible.
Bloe­mers sus­pect­ed that many of those were already con­vert­ed. "I expect that a lot of the adop­tion will be basi­cal­ly nerdy boys like me, right? But again, it real­ly depends on the util­i­ty. If we want to dri­ve peo­ple to Web3, they will be pre­pared to go through an extra step or two if there is some­thing at the end of the tun­nel for them. Get­ting the gen­er­al pub­lic to adopt this tech­nol­o­gy in the same way as email or the Inter­net means you need to build prod­ucts that actu­al­ly add val­ue to the gen­er­al pub­lic with­out adding friction."