A year after the Merge, institutional ETH adoption 'still forthcoming'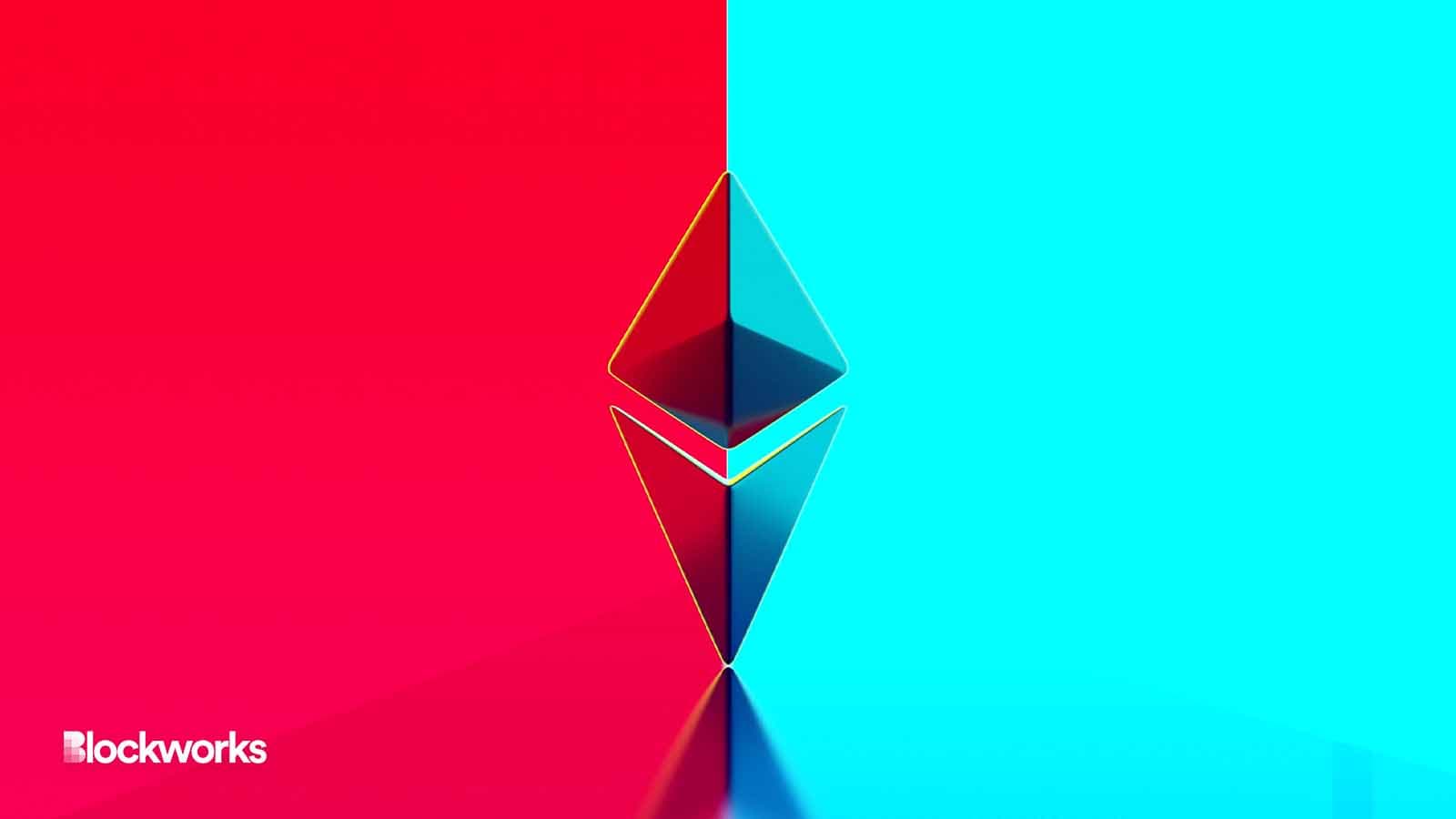 A year after Ethereum switched its con­sen­sus mod­el to proof-of-stake, sev­er­al bar­ri­ers lim­it­ing insti­tu­tion­al adop­tion of ether stak­ing remain.
Stak­ing involves deposit­ing 32 ETH to acti­vate val­ida­tor soft­ware. As val­ida­tors process trans­ac­tions and add new blocks to the blockchain, they earn rewards.
Though var­i­ous met­rics sig­nal clear growth in the seg­ment, hur­dles such as reg­u­la­to­ry uncer­tain­ty and the macro­eco­nom­ic envi­ron­ment are keep­ing many insti­tu­tions on the side­lines, indus­try par­tic­i­pants told Blockworks.
The num­ber of Ethereum net­work val­ida­tors has increased from rough­ly 400,000 to near­ly 800,000 since the so-called Merge, accord­ing to data from stak­ing com­pa­ny Attestant.
About 210,000 of those val­ida­tors were added to the net­work after the Shapel­la upgrade in April — an event that allowed stak­ers with locked-up ether to retrieve their deposits from the network's smart contract.
Read more: Shapel­la upgrade could reignite insti­tu­tion­al inter­est in blockchain
There was rough­ly 29.4 mil­lion ETH deposit­ed in the Bea­con smart con­tract, Com­pass Point Research & Trad­ing ana­lysts said in a Sept. 8 research note. This accounts for near­ly a quar­ter of ether's cir­cu­lat­ing supply.
Lido has the largest per­cent­age of staked ETH, with a rough­ly 29% share, the data shows. Cen­tral­ized exchanges hold 20% of staked ether, with Coin­base account­ing for about half of that.
The per­cent­age of ETH sup­ply that is staked could move to between 30% and 40%, Com­pass Point ana­lysts added, not­ing that is more in line with oth­er proof-of-stake chains.
Ben Dean, direc­tor of dig­i­tal assets at Wis­domTree in Europe, told Block­works in the days lead­ing up to the Merge that Ethereum's switch to proof-of-stake "com­plete­ly changes the invest­ment case for ether."
A Feb­ru­ary sur­vey by Nick­el Dig­i­tal Asset Man­age­ment found that 77% of insti­tu­tions believed the Merge would increase ether adop­tion. Rough­ly 40% of respon­dents said they expect­ed ETH's price to be at least $2,000 by the end of 2023.
Ether's price was about $1,620 at 9 am ET on Fri­day — up 35% year to date but down 11% in the last month.
Hurdles in the way of broader adoption
More than 40% of the insti­tu­tions that hold ether with Anchor­age Dig­i­tal also stake the ETH on its cryp­to plat­form, accord­ing to a com­pa­ny spokesper­son. Anchor­age has seen the amount of ETH staked on its plat­form increase by four times since the end of 2022.
But sweep­ing adop­tion remains to be seen, as demand for stak­ing ETH remains the high­est among cryp­to funds, Anchor­age Dig­i­tal co-founder Dio­go Móni­ca said.
"Many cryp­to-native play­ers approach Ethereum with a long-term hori­zon, so active­ly par­tic­i­pat­ing by stak­ing is the next log­i­cal step," he told Block­works in an email.
Some ven­ture cap­i­tal funds — espe­cial­ly those with redemp­tion require­ments — do not stake all of their ETH due to liq­uid­i­ty con­cerns, Móni­ca added. Some cor­po­ra­tions that hold ether are wait­ing for more tax guid­ance before ful­ly jump­ing into stak­ing, he noted.
"Insti­tu­tions are also watch­ing the con­tin­ued evo­lu­tion of the Ethereum ecosys­tem," Móni­ca explained. "All eyes are on shard­ing as the next major upgrade, which would sig­nif­i­cant­ly increase the scal­a­bil­i­ty of the network."
Reg­u­la­to­ry uncer­tain­ty is anoth­er hur­dle, said Bri­an Mosoff, CEO of Ether Capital.
While Ether Cap­i­tal is active­ly stak­ing 97% of its trea­sury, they are in the clear minority.
The bulk of post-Merge ether adop­tion is com­ing from retail investors through exchanges and indi­vid­ual at-home stak­ers, rather than insti­tu­tions, Mosoff added.
"Infra­struc­ture in the cryp­to space has improved, but there is still a need for reg­u­la­to­ry clar­i­fi­ca­tion, espe­cial­ly in the Unit­ed States," he said. "Ques­tions remain about how these ser­vices should be offered and whether stak­ing providers will require spe­cif­ic registrations."
Cryp­to exchange Bit­stamp is set to end ether stak­ing for US cus­tomers lat­er this month, cit­ing "cur­rent reg­u­la­to­ry dynam­ics" in the country.
The Secu­ri­ties and Exchange Com­mis­sion tar­get­ed the stak­ing ser­vices of Coin­base and Binance in June law­suits against the com­pa­nies. Krak­en stopped its stak­ing ser­vices in Feb­ru­ary as part of a set­tle­ment with the reg­u­la­tor.
Aside from reg­u­la­to­ry uncer­tain­ty, anoth­er fac­tor affect­ing ETH stak­ing demand is the macro­eco­nom­ic envi­ron­ment, Mosoff not­ed. The rise in inter­est rates has led some tra­di­tion­al finance investors to con­sid­er safer or more famil­iar invest­ments like Trea­sury bills, he added.
"Main­stream edu­ca­tion is still nec­es­sary to help peo­ple under­stand that Ethereum expo­sure should not be sole­ly moti­vat­ed by yield," Mosoff said. "Those inter­est­ed in stak­ing yield must first rec­og­nize the impor­tance of hav­ing ETH expo­sure in their port­fo­lio as a long-term growth asset before appre­ci­at­ing the ben­e­fits of a 3% to 5% risk-free rate."
Despite some of the cur­rent bar­ri­ers around demand, stak­ing high­lights ether's "pro­duc­tiv­i­ty as an asset," he noted.
Read more: Vita­lik Buterin pre­views a future built on Ethereum
"Will we see more peo­ple be able to par­tic­i­pate in sequenc­ing and secu­ri­ty on layer‑2?" Mosoff said. "What about Eigen­Lay­er pro­vid­ing secu­ri­ty for spe­cif­ic apps or oth­er chains?"
He added: "We are only begin­ning to scratch the sur­face of a post-Merge world."
---
Get the day's top cryp­to news and insights deliv­ered to your email every evening. Sub­scribe to Block­works' free newslet­ter now.
Want alpha sent direct­ly to your inbox? Get degen trade ideas, gov­er­nance updates, token per­for­mance, can't‑miss tweets and more from Block­works Research's Dai­ly Debrief.
Can't wait? Get our news the fastest way pos­si­ble. Join us on Telegram and fol­low us on Google News.