Unlocking the Future of Your Digital Realm: MEW3 Genesis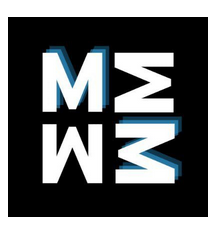 SEATLE , Sept. 15, 2023 (GLOBE NEWSWIRE) — In a mes­mer­iz­ing fusion of art and tech­nol­o­gy, MEW3 is excit­ed to announce its ground­break­ing Gen­e­sis NFT release on Opensea. This inno­v­a­tive plat­form offers a sim­ple yet cre­ative way to show­case NFT col­lec­tions and share them with the com­mu­ni­ty. After mint­ing your unique MEW3 Gen­e­sis NFT, head to https://mew3.io. There, in just a few clicks, you can design a bespoke 3D NFT gallery that reflects your pref­er­ences. At its essence, MEW3 aims to har­ness advanced tech­nol­o­gy to empow­er cre­ators, col­lec­tors, and enthu­si­asts from diverse back­grounds. What dis­tin­guish­es MEW3 is its excep­tion­al visu­al expe­ri­ence, sur­pass­ing all oth­er NFT dis­play plat­forms. Addi­tion­al­ly, stay tuned for future advance­ments, as MEW3 is set to fur­ther enrich inter­ac­tions among NFT enthu­si­asts, enhanc­ing the com­mu­nal experience.
Gen­e­sis NFT Release
From Sep­tem­ber 19th, MEW3 will bestow exclu­sive mint­ing rights to its inter­nal share­hold­ers, enabling them to secure lim­it­ed tokens. On Sep­tem­ber 28th, our whitelist­ed com­mu­ni­ty mem­bers will have priv­i­leged access to these tokens. Cul­mi­nat­ing on Octo­ber 2nd, MEW3 will tran­si­tion to the pub­lic launch phase, invit­ing all to par­take in this exhil­a­rat­ing endeavor.
Cur­rent Features
1. Token Details (Func­tion)
One-Click 3D NFT Show­case Gallery Gen­er­a­tion:This fea­ture, reserved for our NFT hold­ers, stream­lines the cre­ation of bespoke 3D NFT gal­leries. Addi­tion­al­ly, this tool is trans­fer­able, grant­i­ng mem­bers the abil­i­ty to share access through NFT resale. Sim­ply cher­ry-pick your pre­ferred NFTs from your wal­let for pro­file display.
Cus­tomiza­tion at Your Fin­ger­tips:Define your iden­ti­ty with­in our dynam­ic com­mu­ni­ty by secur­ing a unique user­name on MEW3. Craft a com­pelling bio that mir­rors your pas­sions and pur­suits. Exhib­it your choic­est NFT cre­ations in a spell­bind­ing 3D for­mat on your ded­i­cat­ed page, reflect­ing your dis­tinct artis­tic flair. Exhib­it your choic­est NFT cre­ations in a spell­bind­ing 3D for­mat on your ded­i­cat­ed page, reflect­ing your dis­tinct artis­tic flair.
The First Dark Cyber­punk Theme and Beyond: Immerse your­self in our inau­gur­al dark cyber­punk theme, set­ting the stage for an immer­sive visu­al expe­ri­ence. Stay tuned for a con­tin­u­ous stream of gallery themes exclu­sive­ly designed by our tal­ent­ed artists, avail­able to our esteemed NFT holders.
2. Com­mu­ni­ty Engagement:
Priv­i­lege to Vote: MEW3 cham­pi­ons com­mu­ni­ty par­tic­i­pa­tion. We'll rou­tine­ly roll out fresh themes and tem­plates, empow­er­ing com­mu­ni­ty mem­bers with vot­ing rights to shape future releases.
Col­lab­o­rate with the Design Team: Your insights are pre­cious. We cul­ti­vate a sym­bi­ot­ic space where users con­tribute ideas for theme design. Col­lab­o­rate with our adept artists, ani­ma­tors, and web design mae­stros in sculpt­ing MEW3's trajectory.
Future Roadmap
1. Com­mu­ni­ty Engage­ment and Growth:
Engag­ing Com­mu­ni­ty Fea­tures: MEW3 envi­sions inte­grat­ing fea­tures that bol­ster com­mu­ni­ca­tion, col­lab­o­ra­tion, and con­nec­tiv­i­ty. Net­work with fel­low artists and col­lec­tors, immerse in events, auc­tions, and dia­logues, and ampli­fy our com­mu­ni­ty's dynamism.
Con­tin­u­ous Devel­op­ment and Inno­va­tion: MEW3's empha­sis lies in craft­ing visu­al­ly entic­ing, user-cen­tric gallery tem­plates. We trea­sure user feed­back, con­tin­u­ous­ly refin­ing our inter­face to res­onate with the com­mu­ni­ty's evolv­ing pref­er­ences. Our ded­i­ca­tion extends to guar­an­tee­ing cross-plat­form adapt­abil­i­ty for our 3D NFT show­case gallery.
Engag­ing Social Inter­ac­tions: Our aspi­ra­tion is a live­ly, inter­ac­tive com­mu­ni­ty. We plan to intro­duce holis­tic social tools, enabling users to fol­low, react, com­ment, share, and express their dis­tinct cre­ative iden­ti­ties with­in the show­case galleries.
2. Strate­gic Partnerships:
Estab­lish Rela­tion­ships: We're proac­tive in con­nect­ing with influ­encers, forg­ing authen­tic bonds. By align­ing with their ethos, we aim to fos­ter mutu­al­ly ben­e­fi­cial collaborations.
Col­lab­o­ra­tive NFT Drops: Part­ner­ships with influ­encers will cul­mi­nate in exclu­sive NFT releas­es, spark­ing enthu­si­asm and draw­ing atten­tion to our initiative.
Guest Artist Fea­tures: Cel­e­brat­ed artists will grace our plat­form with their cre­ations, enrich­ing our col­lec­tion and guid­ing their fol­low­ers to MEW3.
Stay Con­nect­ed
The NFT realm is wit­ness­ing mete­oric growth, and MEW3 is at the helm of this trans­for­ma­tion. We beck­on art con­nois­seurs, col­lec­tors, and investors to con­verge at this nexus of art and technology.
Stay abreast of MEW3's devel­op­ments by fre­quent­ing our web­site and engag­ing with us on Twit­ter, Dis­cord, Telegram, and beyond. Explore our fresh­est mar­ket­place offer­ings on OpenSea!
Web­site: https://www.mew3.io/
Twit­ter: https://twitter.com/MEW3official
Dis­cord: https://discord.gg/P5ZmvnpRwp
Telegram: https://t.me/MEW3official