Top crypto state regulator to step down, headed to private sector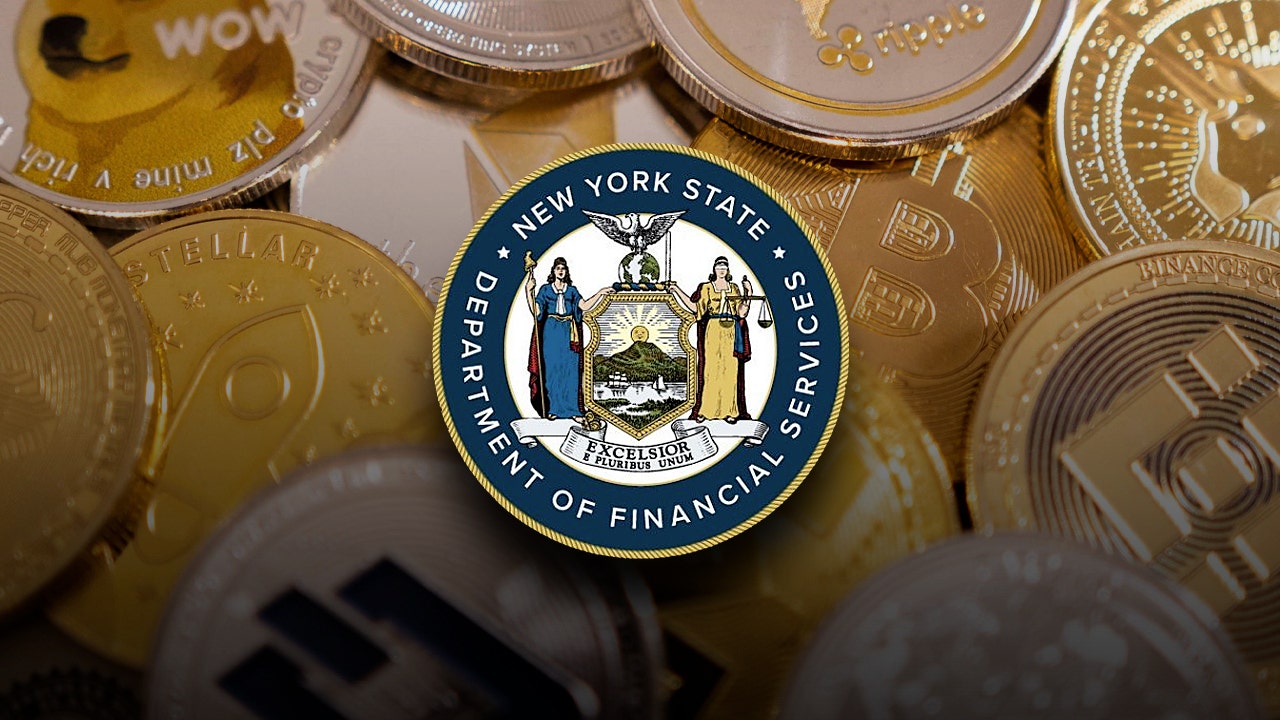 One of crypto's top state reg­u­la­tors is leav­ing his post by the end of the month, FOX Busi­ness has learned.
Peter Mar­ton, deputy super­in­ten­dent of vir­tu­al cur­ren­cy at the New York State Depart­ment of Finan­cial Ser­vices, will step down from his job effec­tive Sept. 29, accord­ing to an inter­nal memo seen by FOX Business.
The memo and Marton's depar­ture haven't been pub­licly report­ed. In it, the department's super­in­ten­dent, Adri­enne Har­ris, said Mar­ton will pur­sue oppor­tu­ni­ties in the pri­vate sector.
GOP TAKES ON FEDERAL RESERVE IN BATTLE OVER DIGITAL DOLLAR
Har­ris com­mend­ed Mar­ton for help­ing to build "the largest and most tal­ent­ed team of vir­tu­al cur­ren­cy reg­u­la­tors in the nation." Before tak­ing the state job, Mar­ton worked at a finan­cial sub­sidiary of IBM as its direc­tor of dig­i­tal assets.
Accord­ing to his LinkedIn pro­file, Mar­ton has held the posi­tion of deputy super­in­ten­dent for vir­tu­al cur­ren­cy for almost two years, dur­ing which time he over­saw major pol­i­cy deci­sions on dig­i­tal assets and blockchain tech­nol­o­gy. A press offi­cial for the depart­ment had no imme­di­ate comment.
BIDEN ADMINISTRATION PROPOSES CRYPTO TAX REGULATIONS IN NEW REFORM
As the $1 tril­lion cryp­to mar­ket explod­ed in pop­u­lar­i­ty among small investors in recent years, Marton's agency has become known as one of the most pow­er­ful cryp­tocur­ren­cy reg­u­la­tors in the coun­try. All cryp­to com­pa­nies oper­at­ing in New York state must apply and qual­i­fy for a so-called "BitLi­cense," a type of per­mit for vir­tu­al cur­ren­cy providers.
Accord­ing to the duties list­ed for Mar­ton's posi­tion, he was respon­si­ble for the over­all man­age­ment of the BitLi­cense appli­ca­tions process, exam­i­na­tions and ongo­ing super­vi­sion of BitLicensees.
The BitLi­cens­es give the state agency over­sight over a wide range of cryp­to orga­ni­za­tions, includ­ing cryp­to exchanges and oth­ers that issue new cryp­tocur­ren­cy. Many in the indus­try have crit­i­cized the per­mits for being too strict and dif­fi­cult to acquire.
GET FOX BUSINESS ON THE GO BY CLICKING HERE
Under Har­ris and Mar­ton, the agency has approved only six BitLi­cens­es in the past year. It's also hand­ed down a hand­ful of cryp­to enforce­ment actions, includ­ing against com­pa­nies like Coin­base and Robin­hood for vio­lat­ing anti-mon­ey laun­der­ing laws. Coin­base set­tled with the depart­ment in Jan­u­ary, pay­ing a $100 mil­lion fine; Robin­hood paid a $30 mil­lion fine in August 2022.
In March, the reg­u­la­tor took pos­ses­sion of now-defunct Sig­na­ture Bank, locat­ed in New York City and known for being a cryp­to-friend­ly insti­tu­tion that col­lapsed along­side Sil­ver­gate and Sil­i­con Val­ley banks dur­ing the region­al bank­ing cri­sis ear­li­er in the year.
The Finan­cial Ser­vices Depart­ment is adver­tis­ing Marton's posi­tion on its web­site with an appli­ca­tion dead­line of Oct. 9. It is list­ed as a full-time job with an annu­al salary range of $162,868 to $201,711.