Ripple (XRP) in Focus: Can $350M Whale Inflows Push Price Higher?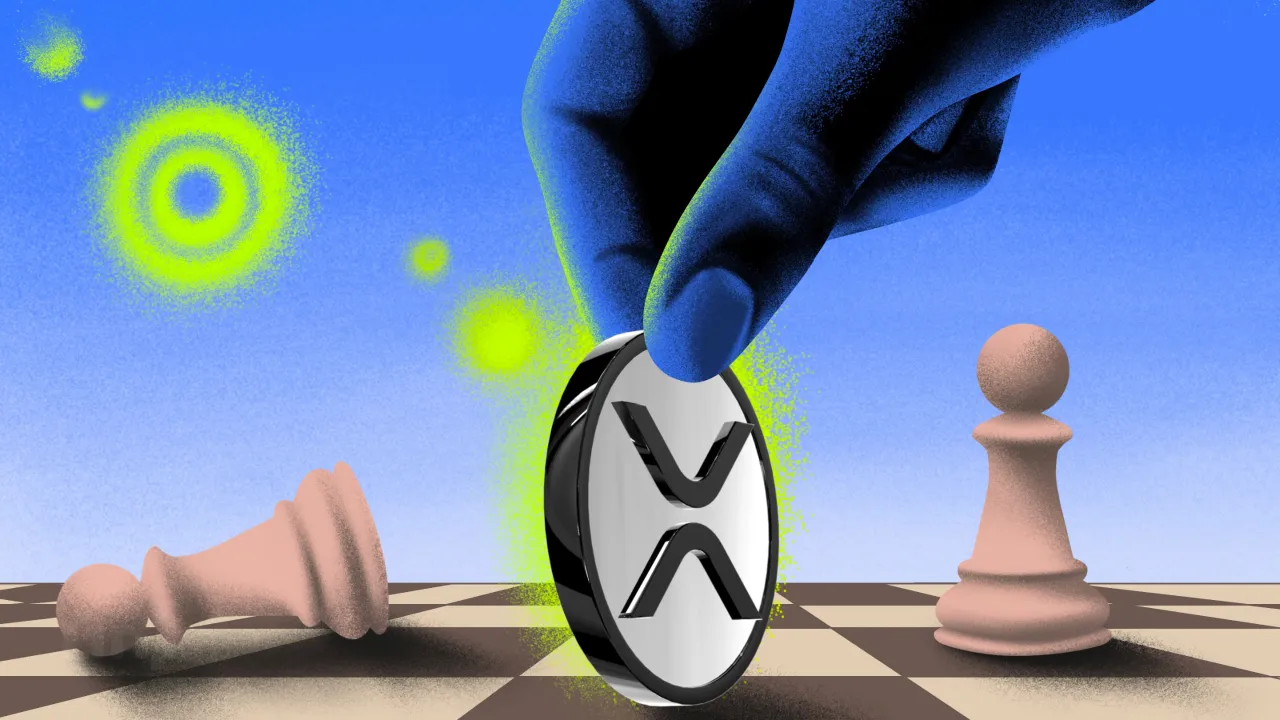 Rip­ple (XRP) Price has con­sol­i­dat­ed around the $0.50 ter­ri­to­ry since Sep­tem­ber 1, but media rumors and key on-chain indi­ca­tors now sug­gest an immi­nent ral­ly. On-chain analy­sis explores the mer­its behind rumors that Black­rock is inte­grat­ing XRP in its cryp­to expan­sion strategy.
Ripple's (XRP) price hit a 2023 peak of $0.83 in July 2023 after it scored a land­mark vic­to­ry over the US Secu­ri­ties and Exchange Com­mis­sion (SEC). The vic­to­ry allowed many long-term hold­ers to exit at favor­able prices.
How­ev­er, recent social media com­ments have raised rumors that Black­rock (NYSE: BLK), the world's largest asset man­ag­er with over $9 tril­lion under man­age­ment, could con­sid­er includ­ing XRP in its cryp­to expan­sion move.
On-chain data trends have revealed vital data points that could fuel this speculation.
Whales Load up 690 Million XRP in Two Months
After a two-month-long prof­it-tak­ing fren­zy, XRP price has now shed 40% from the $0.83 peak record­ed on July 13. But inter­est­ing­ly, on-chain data reveals that a clus­ter of cryp­to whales prompt­ly returned to accu­mu­la­tion mode XRP once the price slid below $0.70 towards the end of July.
As depict­ed in the chart below, the whale investors hold­ing 1 mil­lion to 100 mil­lion coins added their 690 mil­lion XRP to their cumu­la­tive bal­ances between July 30 and Sep­tem­ber 15.
The new­ly acquired 690 mil­lion coins are cur­rent­ly worth approx­i­mate­ly $345 mil­lion. While XRP price has declined by anoth­er 30%, from $0.70 to $0.50, the whales have sus­tained the buy­ing pres­sure dur­ing the accu­mu­la­tion period.
This alludes to the spec­u­la­tion that XRP's new "not a secu­ri­ty" sta­tus has attract­ed invest­ment from insti­tu­tion­al investors such as Black­rock, who inter­pret the rul­ing as a sig­nal of reg­u­la­to­ry clar­i­ty.
Whale investors are known to HODL for longer peri­ods. If the whale inflows con­tin­ue to roll in from enti­ties look­ing to buy the dip, a larg­er per­cent­age of XRP cir­cu­la­tion will shift into their control.
The whales' dia­mond hands trig­ger a break­out and help XRP main­tain high­er sup­port lev­els dur­ing the next bull rally.
Trading Sentiment Suggests an Imminent Trend Reversal
XRP price bulls have gained sig­nif­i­cant bull­ish momen­tum from the recent trad­ing activ­i­ty of insti­tu­tion­al investors buy­ing the dip. The cur­rent Rel­a­tive Strength Index (RSI) trends fur­ther affirm this claim.
The chart below illus­trates that it has cor­nered above the crit­i­cal 30 mark, reach­ing 40.88 on Sep­tem­ber 15.
The Rel­a­tive Strength Index (RSI) data assess­es the strength and momen­tum of the cur­rent price trend. When the RSI cor­ners in the 40's region from below after a sig­nif­i­cant price cor­rec­tion, it sug­gests the XRP price trend is now enter­ing neu­tral territories.
Com­bined with the whale's buy­ing pres­sure, this momen­tum swing could evolve into a pro­longed XRP bull rally.
XRP Price Prediction: $0.55 is the Target to Beat
XRP price ral­ly attempts in March, June, and late August 2023 have notably been reject­ed at $0.55. Hence, the bulls will once again have their work cut out scale that resis­tance zone.
The Mar­ket Val­ue to Realised Val­ue (MVRV) data, which com­putes the net finan­cial posi­tion of investors who bought XRP in the last 30 days, also con­firms this nar­ra­tive. It shows that, with prices cur­rent­ly sit­ting at $0.50, most cryp­to investors who bought XRP with­in the past month will make 1.3% loss­es if they sell today.
Con­sid­er­ing the whales' height­ened buy-pres­sure high­light­ed above, XRP investors could hold out for 20% gains around $0.60. But if they close their posi­tions at the 10% prof­it range, XRP could face sig­nif­i­cant resis­tance at the $0.54 territory.
Con­verse­ly, the bears could remain in con­trol if the XRP price drops below $0.40. How­ev­er, with investors now seem­ing­ly unwill­ing to book loss­es greater than 10%, they could stop sell­ing around the $0.45 range.
But if that sup­port lev­el can­not hold, XRP could even­tu­al­ly reverse below $0.40.
The post Rip­ple (XRP) in Focus: Can $350M Whale Inflows Push Price High­er? appeared first on BeIn­Cryp­to.