Former Celsius Executive Pleads Guilty To Fraud Charges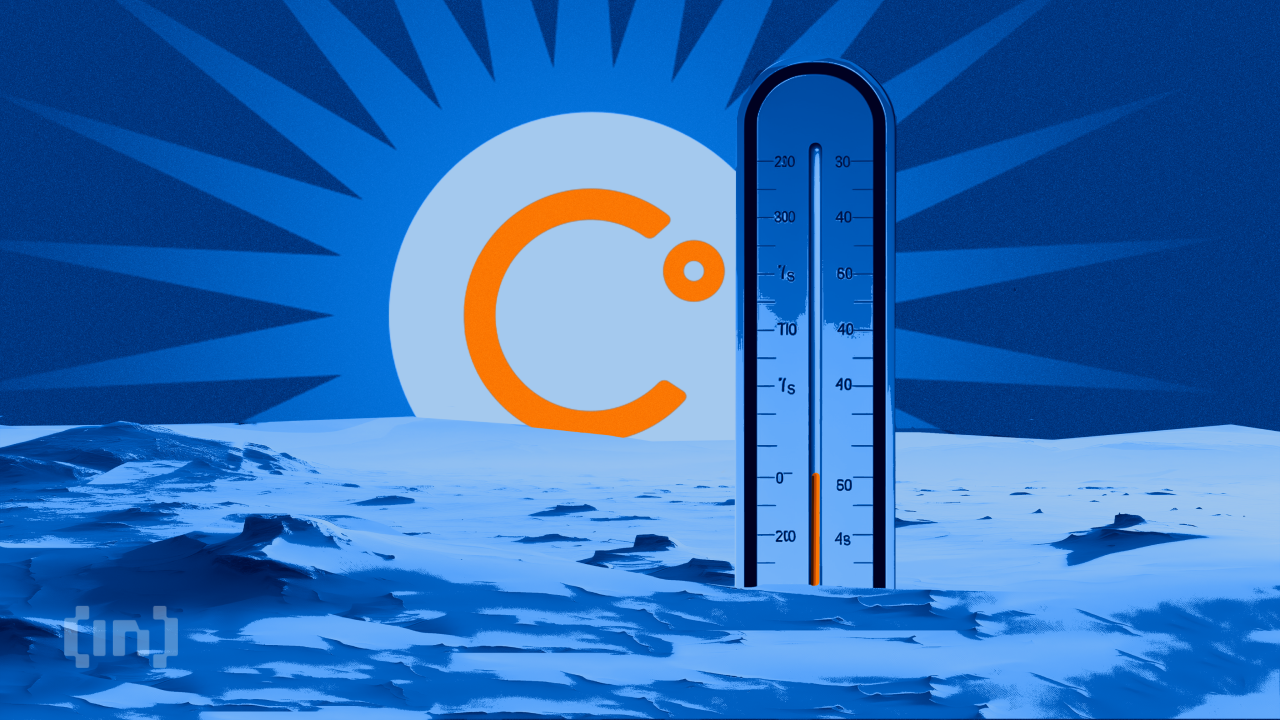 Roni Cohen-Pavon, the for­mer chief rev­enue offi­cer of the now-bank­rupt cryp­to lender Cel­sius Net­work, has report­ed­ly plead­ed guilty to four fraud charges.
Dur­ing the court hear­ing, he report­ed­ly com­mit­ted to coop­er­at­ing with US author­i­ties in their ongo­ing investigations.
Not All Celsius Executives Pleaded Guilty
Accord­ing to a Sep­tem­ber 14 report, for­mer Cel­sius exec­u­tive Roni Cohen-Pavon entered his guilty plea in the Unit­ed States Dis­trict Court of Man­hat­tan. He faced charges of con­spir­a­cy, secu­ri­ties fraud, mar­ket manip­u­la­tion, and wire fraud for manip­u­lat­ing the price of Cel­sius' native token, CEL.
He report­ed­ly agreed to assist the US Attorney's office and the Fed­er­al Bureau of Inves­ti­ga­tion (FBI) with inves­ti­ga­tions and tes­ti­fy in court if necessary.
On July 14, reports dis­closed that for­mer Cel­sius CEO Alex Mashin­sky entered a plea of not guilty to fraud charges. Pros­e­cu­tors lev­eled sev­en crim­i­nal counts against him, which includ­ed wire fraud, secu­ri­ties fraud, and com­modi­ties fraud.
They also assert­ed that Mashin­sky orches­trat­ed a cal­cu­lat­ed, mul­ti-year scheme prof­it­ing $42 mil­lion from exploit­ing customers.
The not-guilty plea came only days after Cohen-Pavon and Mashin­sky were hand­ed the charges. The Unit­ed States Secu­ri­ties and Exchange Com­mis­sion (SEC) accused both of arti­fi­cial­ly boost­ing the price of CEL.
At the time of pub­li­ca­tion, CEL's price is $0.14.
The Bear Market Marked a Turning Point For Celsius
The SEC fur­ther alleged that both sold their hold­ings just before Cel­sius col­lapsed in July 2022.
Fur­ther­more, the Depart­ment of Jus­tice (DOJ), Com­modi­ties Futures Trad­ing Com­mis­sion (CFTC), Fed­er­al Trade Com­mis­sion (FTC), and the US Gov­ern­ment lodged com­pa­ra­ble charges against Cel­sius and Mashinsky.
The FTC pro­hib­it­ed the Cel­sius net­work from engag­ing in trad­ing activ­i­ties and levied a fine of $4.7 bil­lion. Mashin­sky, on the oth­er hand, declined to accept the FTC settlement.
Cel­sius expe­ri­enced a decline fol­low­ing the peak of the bull mar­ket in 2021. At the time, numer­ous cryp­to com­pa­nies pro­vid­ed high yields on dig­i­tal assets.
How­ev­er, with the arrival of last year's bear mar­ket, sev­er­al cryp­to-lend­ing firms declared bank­rupt­cy. Mil­lions of dol­lars belong­ing to users are cur­rent­ly stuck on these platforms.
Disclaimer
In adher­ence to the Trust Project guide­lines, BeIn­Cryp­to is com­mit­ted to unbi­ased, trans­par­ent report­ing. This news arti­cle aims to pro­vide accu­rate, time­ly infor­ma­tion. How­ev­er, read­ers are advised to ver­i­fy facts inde­pen­dent­ly and con­sult with a pro­fes­sion­al before mak­ing any deci­sions based on this content.