Ethereum Faces First Important Resistance Level on Its Way Up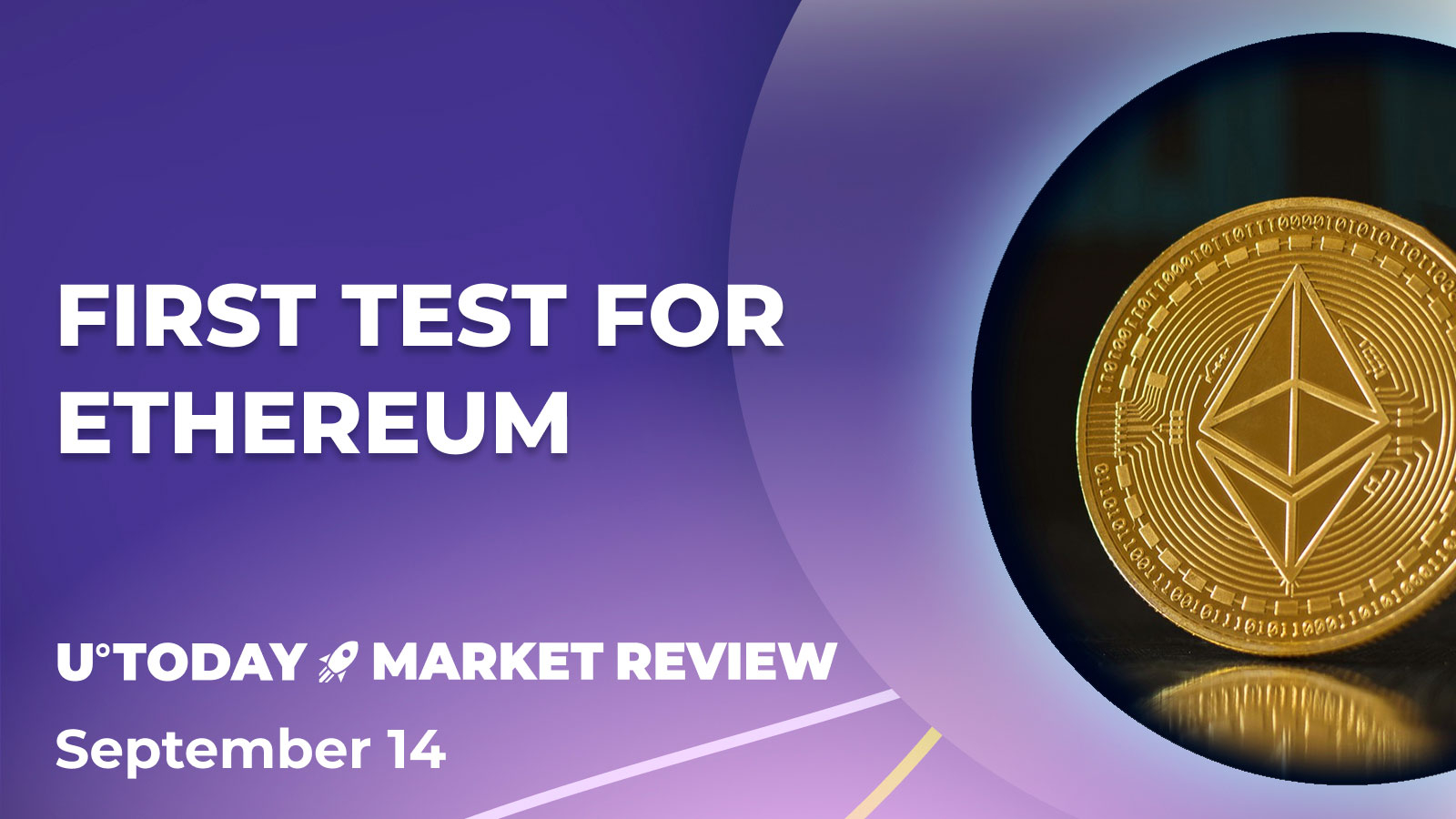 Arman Shirinyan
Ethereum faces its first impor­tant resis­tance lev­el on its way up
Ethereum's jour­ney sky­ward has hit a speed bump, and it is called the 21 EMA (Expo­nen­tial Mov­ing Aver­age). This resis­tance lev­el has long been antic­i­pat­ed as the first real test for the sec­ond-largest cryp­tocur­ren­cy. Yet, Ethereum has not man­aged to break through, stalling its upward momentum.
As of the lat­est data, Ethereum is trad­ing at around $1,618.43. The 21 EMA has proven to be a for­mi­da­ble bar­ri­er, act­ing as the ceil­ing that Ethereum needs to crack to sus­tain its climb. It is like a glass ceil­ing, vis­i­ble but tough to shat­ter. This resis­tance lev­el is cru­cial because it often serves as a lit­mus test for investor sen­ti­ment and future price action.
But there is anoth­er twist in the tale. Ethereum, once cel­e­brat­ed for its defla­tion­ary mech­a­nism, is no longer enjoy­ing that sta­tus. Why? Well, net­work activ­i­ty has dipped to extreme­ly low lev­els. The buzz and hus­tle that usu­al­ly sur­round Ethereum have qui­et­ed down, affect­ing its defla­tion­ary nature. This low activ­i­ty could be a con­tribut­ing fac­tor to Ethereum's strug­gle with the 21 EMA resistance.
What's next for Ethereum? The 21 EMA remains the key focus. Break­ing it could open the door to a more bull­ish sce­nario, while fail­ure to do so might sig­nal a bear­ish trend. Either way, the com­ing days are piv­otal for Ethereum, espe­cial­ly as it tries to regain its defla­tion­ary sta­tus amid low net­work activity.
Solana battle narratives
Solana's recent mar­ket nar­ra­tive might have you think­ing it is all doom and gloom. But if you dig a bit deep­er, you will find that the sit­u­a­tion is not as dire as it seems. In fact, some savvy whales seem to be play­ing a dif­fer­ent game altogether.
As of the lat­est data, Solana (SOL) is trad­ing at approx­i­mate­ly $18.6. While this might not scream "bull mar­ket," it is essen­tial to look beyond the sur­face. The trad­ing vol­ume and open inter­est in Solana have seen a notice­able uptick. These are clas­sic indi­ca­tors of accu­mu­la­tion, sug­gest­ing that some big play­ers are qui­et­ly buy­ing up SOL.
Why the sud­den inter­est? Well, the recent fear, uncer­tain­ty and doubt (FUD) sur­round­ing Solana might not be as ground­ed in real­i­ty as some would have you believe. Whales, who often have access to bet­ter infor­ma­tion and ana­lyt­ics, seem to under­stand this. They appear to be tak­ing advan­tage of the sit­u­a­tion, buy­ing the dip while every­one else is selling.
The surge in trad­ing vol­ume and open inter­est is a tell­tale sign that funds are mov­ing in the back­ground. These met­rics often pre­cede price move­ment, and in this case, they are point­ing upward. It is as if the mar­ket is whis­per­ing, "Hey, pay atten­tion; some­thing's about to hap­pen here."
But here's the kick­er: Solana is no longer just the fla­vor of the month; it is becom­ing a sta­ple in diver­si­fied cryp­to port­fo­lios. While the broad­er mar­ket con­tin­ues its roller coast­er ride, Solana's under­ly­ing fun­da­men­tals remain strong.
Cardano reaches pivotal point
Car­dano (ADA) is nav­i­gat­ing chop­py waters, and the signs are all there. The cryp­to asset has been on a rapid descent, lin­ger­ing below the 21 EMA — a clas­sic indi­ca­tor of a strong down­trend. As of today, ADA is trad­ing at $0.2471, and the trend does not look promising.
But here's the twist: trad­ing vol­ume is dwin­dling. Gen­er­al­ly, a decrease in vol­ume dur­ing a down­trend could sig­nal a poten­tial rever­sal or at least a pause in down­ward momen­tum. It is like the mar­ket is hold­ing its breath, wait­ing for the next big move.
Adding anoth­er lay­er to this com­plex pic­ture is the Rel­a­tive Strength Index (RSI). On Sept. 11, the RSI for ADA bot­tomed out. When the RSI hits rock bot­tom, it often indi­cates that the asset is over­sold and could be due for a rebound. But remem­ber, RSI is just one piece of the puz­zle; it is not a crys­tal ball.
What's the take­away? Car­dano is at a piv­otal point. The declin­ing vol­ume and bot­tomed-out RSI could be the mar­ket's sub­tle hint toward a poten­tial turn­around. But for now, the 21 EMA remains a for­mi­da­ble bar­ri­er that ADA has yet to conquer.