Commissioners Dissent on SEC's NFT Enforcement Action on Stoner Cats 2, LLC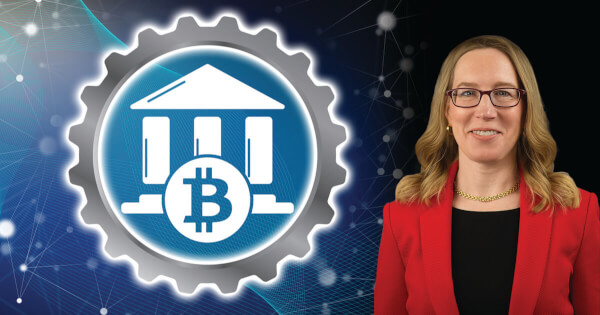 Com­mis­sion­ers Hes­ter M. Peirce and Mark T. Uye­da of the Secu­ri­ties and Exchange Com­mis­sion (SEC) have expressed their dis­sent regard­ing the Com­mis­sion's recent enforce­ment action on Ston­er Cats 2, LLC's non-fun­gi­ble token (NFT) set­tle­ment. This marks the sec­ond time the Com­mis­sion has tak­en such an action, with the Com­mis­sion­ers pre­vi­ous­ly dis­sent­ing from the first.
The cen­tral issue revolves around the appli­ca­tion of the Howey invest­ment con­tract analy­sis to NFTs. The Com­mis­sion­ers argue that this appli­ca­tion "lacks any mean­ing­ful lim­it­ing prin­ci­ple" and could have broad impli­ca­tions for cre­ators across var­i­ous domains. They empha­size that if secu­ri­ties laws were applied to phys­i­cal col­lectibles in the same man­ner as they are to NFTs, it could sti­fle artists' cre­ativ­i­ty due to legal uncertainties.
The Com­mis­sion­ers' state­ment high­lights the need for clear guide­lines for artists and cre­ators who wish to uti­lize NFTs to sup­port their cre­ative endeav­ors and engage with their fan com­mu­ni­ties. They stress that just because a trans­ac­tion involves mon­ey, it does­n't auto­mat­i­cal­ly cat­e­go­rize NFTs as securities.
The recent enforce­ment action in ques­tion per­tains to an event in July 2021, where Ston­er Cats sold 10,320 NFTs to the pub­lic, rais­ing ether val­ued at $8.2 mil­lion. This fund­ing was used to pro­duce an ani­mat­ed series titled "Ston­er Cats." Those who pur­chased the NFTs received a unique image of a char­ac­ter from the series, exclu­sive access to the series and an online com­mu­ni­ty, and access to unspec­i­fied future enter­tain­ment con­tent. Notably, sev­er­al renowned writ­ers, ani­ma­tors, and voice actors col­lab­o­rat­ed on this project.
Draw­ing a par­al­lel to the past, the Com­mis­sion­ers com­pared the Ston­er Cats NFTs to Star Wars col­lectibles sold in the 1970s. Fol­low­ing the suc­cess­ful release of Star Wars in 1977, Ken­ner, a toy com­pa­ny, sold "Ear­ly Bird Cer­tifi­cate Pack­ages" that could lat­er be redeemed for action fig­ures and a mem­ber­ship in the Star Wars fan club. The Com­mis­sion­ers posed a rhetor­i­cal ques­tion, sug­gest­ing that if the SEC's cur­rent analy­sis were applied back then, the cer­tifi­cates might have been deemed invest­ment contracts.
The state­ment con­cludes by acknowl­edg­ing that while NFT cre­ators are not exempt from secu­ri­ties laws, the Com­mis­sion should ensure that artists retain the free­dom to sell their work, cul­ti­vate a fan base, and involve fans in future projects. They believe that the SEC's cur­rent approach to NFTs could deter con­tent cre­ators from lever­ag­ing social net­works for con­tent cre­ation and dis­tri­b­u­tion, fur­ther adding to the legal ambi­gu­i­ty faced by artists and oth­er creators.
Image source: Shutterstock