Bitcoin, Ether rise; Deutsche Bank to provide crypto custody services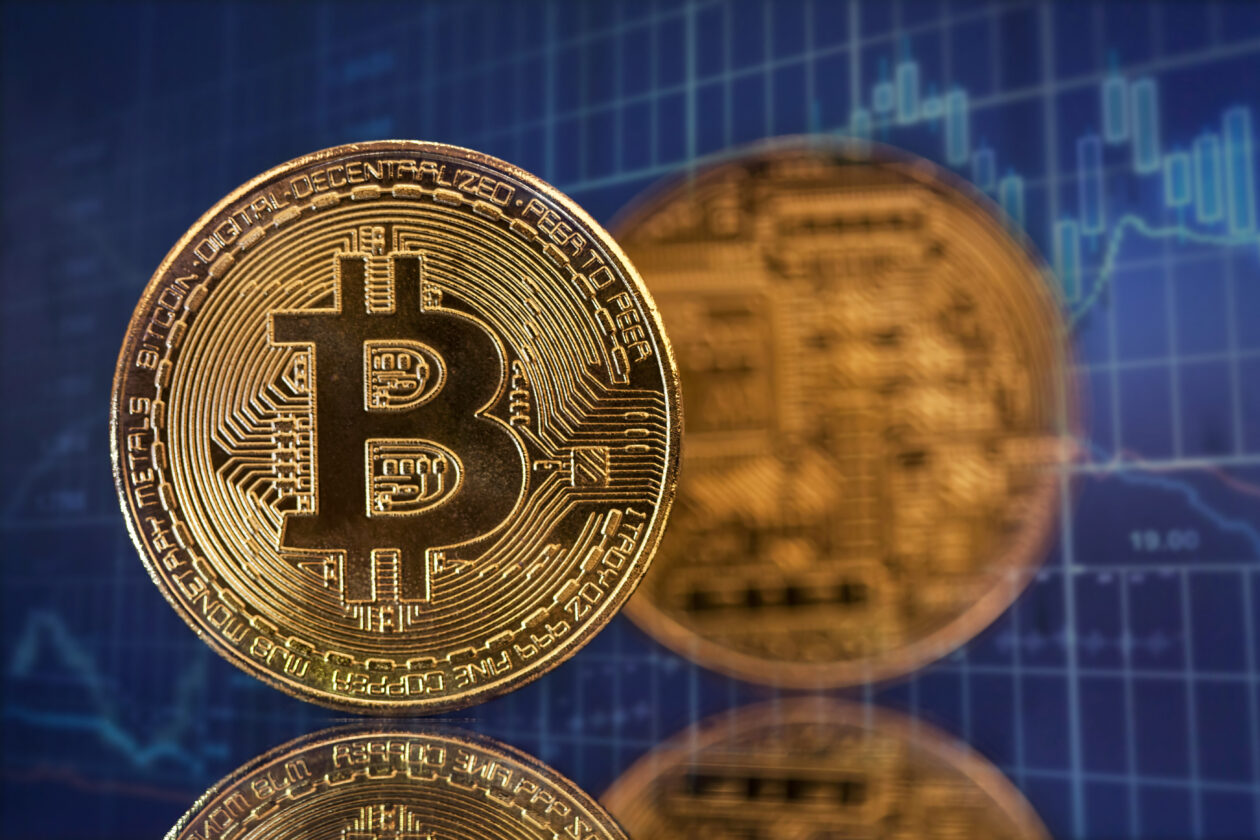 Bit­coin rose on Fri­day morn­ing in Asia to trade above US$26,500. Ether also moved high­er to over US$1,600. All oth­er top 10 non-sta­ble­coin cryp­tocur­ren­cies gained with Tron network's TRX token lead­ing the win­ners with a 24-hour rise of over 3%. The rise in cryp­to prices coin­cid­ed with an announce­ment from Deutsche Bank that said the largest Ger­man lender would pro­vide cryp­to cus­tody ser­vices. U.S. stock futures edged up after Wall Street closed high­er on Wednes­day fol­low­ing strong eco­nom­ic data from the U.S.
Bitcoin, Ether gain; Deutsche Bank news pumps optimism into crypto markets
Bit­coin rose 1.49% in the last 24 hours to US$26,610.48 as of 07:30 a.m. in Hong Kong and went up 1.60% for the week, accord­ing to Coin­Mar­ket­Cap data. The world's largest cryp­tocur­ren­cy reclaimed US$26,774.62 on Thurs­day evening, the high­est price since Aug. 31.
Bitcoin's rise this week "coin­cides with a notice­able return in investor sen­ti­ment," Samer Hasn, mar­ket ana­lyst at Aus­tralia-based glob­al mul­ti-asset bro­ker XS.com, said in an emailed comment.
By the end of Wednes­day, open inter­ests in Bit­coin deriv­a­tives reached about 7.525 bil­lion — its high­est lev­els since Aug. 31, and the same applies to Ether open posi­tions that reached around 3.7 bil­lion, said Hasn, cit­ing data from blockchain intel­li­gence plat­form CryptoQuant.
Ether gained 1.38% to trade at US$1,629.33 but was still down 0.95% for the past sev­en days.
The cryp­to mar­ket received a boost from news that Deutsche Bank — a Ger­man lender that had US$1.4 tril­lion in total assets at the end of 2022 — will launch cus­tody ser­vices for cryp­tocur­ren­cies and tok­enized assets of insti­tu­tion­al cus­tomers in a part­ner­ship with Swiss fin­tech firm Tau­rus, accord­ing to a Thurs­day press release.
"As the dig­i­tal asset space is expect­ed to encom­pass tril­lions of dol­lars of assets, it's bound to be seen as one of the pri­or­i­ties for investors and cor­po­ra­tions alike. As such, cus­to­di­ans must start adapt­ing to sup­port their clients," Paul Maley, glob­al head of secu­ri­ties ser­vices at Deutsche Bank, said in the announcement.
"Deutsche Bank's recent announce­ment to offer cryp­to cus­tody ser­vices is a pos­i­tive step towards a grow­ing accep­tance and devel­op­ment of cryp­to in the main­stream finan­cial sec­tor. It could also be poten­tial­ly pro­vid­ing a renewed sense of con­fi­dence among investors," said John Ste­fani­dis, chief exec­u­tive offi­cer and co-founder of blockchain infra­struc­ture decen­tral­ized orga­ni­za­tion, Balt­haz­ar DAO.
All oth­er top 10 non-sta­ble­coin cryp­tocur­ren­cies post­ed gains in the past 24 hours. Tron's TRX led the win­ners, which rose 3.46% to US$0.08388 and added 6.15% for the week.
Mean­while, the pos­i­tive sen­ti­ment came amid reg­u­la­to­ry bat­tles in the U.S., as the SEC ear­li­er this week charged Stone Cats 2 — the com­pa­ny behind the "Ston­er Cats" ani­mat­ed series — with con­duct­ing an unreg­is­tered offer­ing of cryp­to asset secu­ri­ties in the form of non-fun­gi­ble tokens (NFTs).
Back in July 2021, Stone Cats 2 sold 10,000 NFTs for US$800 each to fund the Ston­er Cats series. The firm has agreed to a cease-and-desist order and will pay a civ­il penal­ty of US$1 million.
The total cryp­to mar­ket cap­i­tal­iza­tion gained 1.27% in the past 24 hours to US$1.06 tril­lion, while trad­ing vol­ume edged up 3.00% to US$28.28 billion.