Binance.US Risk And Legal Executives Reportedly Depart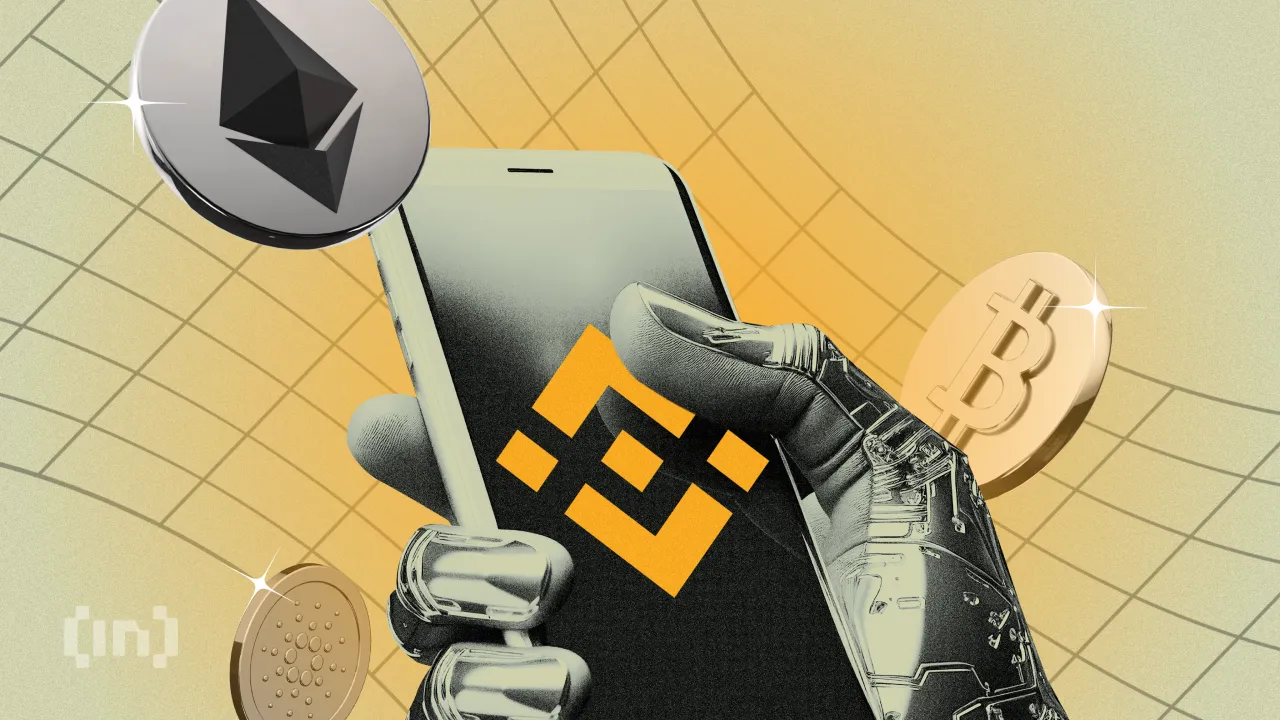 The head of legal and the chief risk offi­cer have report­ed­ly depart­ed from cryp­tocur­ren­cy exchange Binance.US, mark­ing two more exec­u­tive exits.
This comes after Binance.US CEO Bri­an Shroder's recent depar­ture, along with the company's deci­sion to cut one-third of its workforce.
Binance.US Executives' Departures Heighten Speculation
On Sep­tem­ber 14, The Wall Street Jour­nal report­ed, cit­ing famil­iar sources, that Kir­sh­na Juvva­di, who held the posi­tion of head of legal, and Sid­ney Majalya, the chief risk offi­cer, are both depart­ing from Binance.US.
How­ev­er, not too long ago, both these depart­ments under­went lay­offs. On June 16, reports dis­closed that sev­er­al employ­ees in Binance.US's legal, risk, and com­pli­ance depart­ments were laid off. Bloomberg report­ed that this action was tak­en as part of "prepar­ing for a mul­ti-year and high­ly expen­sive lit­i­ga­tion process."
The ongo­ing depar­tures of senior staff coin­cide with the Unit­ed States Secu­ri­ties and Exchange Commission's (SEC) ongo­ing legal bat­tles against Binance.US.
Bloomberg ana­lyst James Seyf­fart voiced his con­cerns in a post on X (for­mer­ly Twit­ter) short­ly fol­low­ing the announcement:
"Well… this can­not be a good sign for what­ev­er is going on with Binance."
Mean­while, anoth­er user stat­ed that Binance.US is not "near­ly as big as peo­ple think it is."
In a recent post, he point­ed out that the 24-hour trad­ing vol­ume of Binance.US is sig­nif­i­cant­ly low­er than that of its par­ent com­pa­ny, Binance.
"Binance US had rough­ly $22M worth of 24-hour trad­ing volume….Meanwhile Binance had rough­ly $6B worth of 24-hour trad­ing volume."
Ongoing Challenges at Binance
On Sep­tem­ber 13, the US exchange report­ed­ly made the deci­sion to cut approx­i­mate­ly 100 jobs. This was the equiv­a­lent to rough­ly one-third of its workforce.
In June, the SEC filed a law­suit against Binance.US and Chang­peng 'CZ' Zhao. The US reg­u­la­tor alleged that a com­pa­ny con­trolled by Zhao inflat­ed trad­ing vol­umes on the exchange.
The SEC claims Binance.US boost­ed trad­ing vol­umes by using mul­ti­ple user accounts held by Sig­ma Chain. This is a Swiss trad­ing com­pa­ny alleged­ly owned by Zhao.
In a recent state­ment, CZ dis­cussed the chal­lenges con­fronting Binance on a glob­al scale. He acknowl­edged the per­sist­ing neg­a­tive news, staff turnover, and alle­ga­tions. How­ev­er, he main­tained that the glob­al exchange is not expe­ri­enc­ing any liq­uid­i­ty problems.
"Guess what we don't have? No prob­lems with liq­uid­i­ty. All with­drawals (and deposits) are han­dled cor­rect­ly. All cus­tomer funds are safe and secured 100%"
Disclaimer
In adher­ence to the Trust Project guide­lines, BeIn­Cryp­to is com­mit­ted to unbi­ased, trans­par­ent report­ing. This news arti­cle aims to pro­vide accu­rate, time­ly infor­ma­tion. How­ev­er, read­ers are advised to ver­i­fy facts inde­pen­dent­ly and con­sult with a pro­fes­sion­al before mak­ing any deci­sions based on this content.