Elon Musk's Latest Silence on Dogecoin (DOGE) Might Mean These 3 Things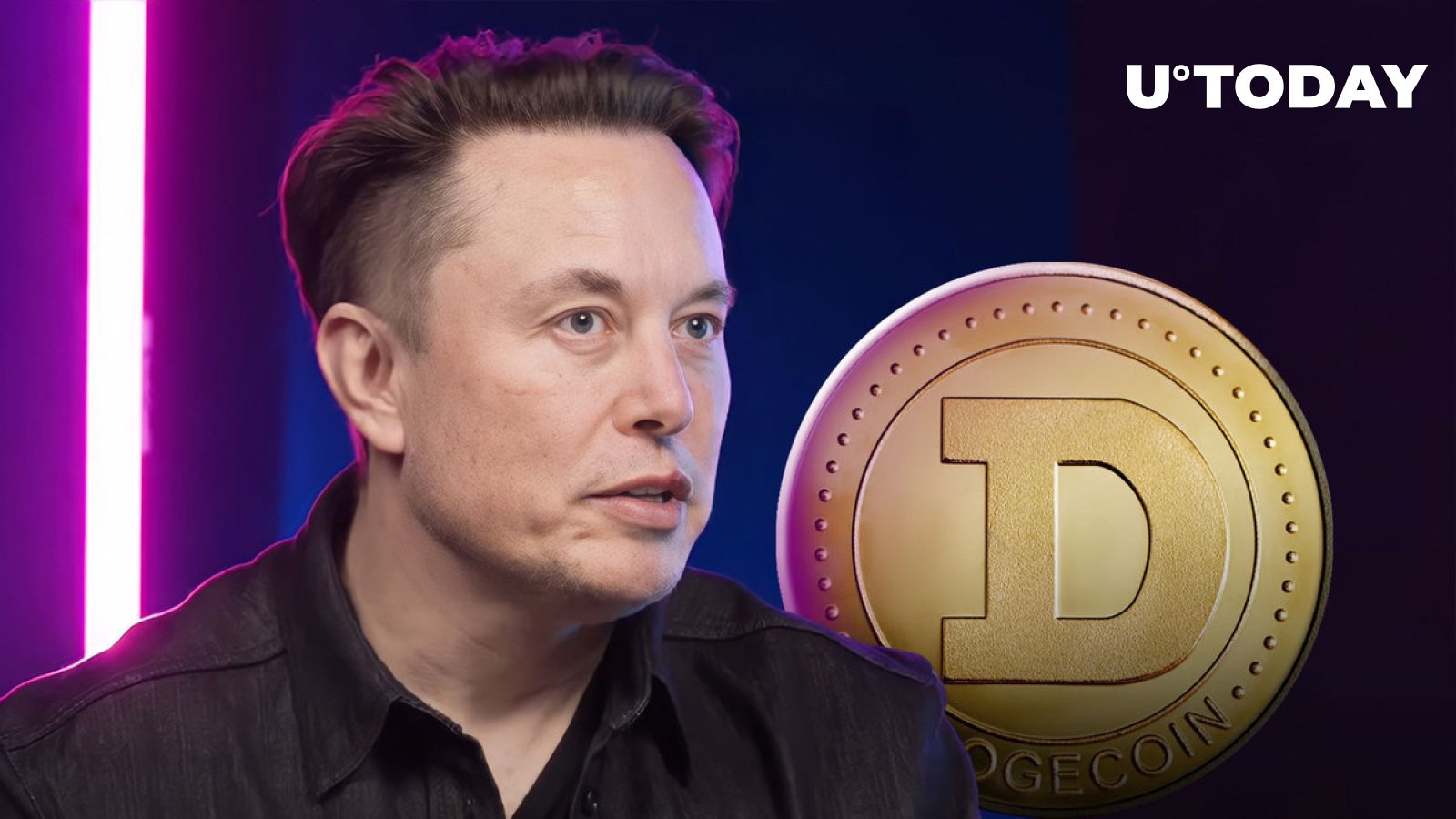 God­frey Benjamin
Doge­coin (DOGE) stag­nan­cy and Elon Musk effect — here's prob­a­ble correlation
Those observ­ing the trends in the broad­er dig­i­tal cur­ren­cy ecosys­tem will agree that Doge­coin (DOGE), the indus­try's pre­mier meme coin, has been exhibit­ing stag­na­tion in its price growth over the past cou­ple of weeks. The preva­lence of this stag­na­tion is evi­dent in one cru­cial thing: Elon Musk has not been rav­ing about the Shi­ba Inu-themed dig­i­tal cur­ren­cy lately.
Elon Musk is regard­ed as the biggest pro­po­nent of the DOGE token on the X app, with posts that lit­er­al­ly fuel bouts and bouts of bull­ish ral­lies for the coin. With no men­tion of Doge­coin by Musk, the coin has dropped as much as 17% in the past month and more than 2% in the trail­ing sev­en-day period.
The silence might not nec­es­sar­i­ly mean Musk has desert­ed Doge­coin. Rather, it might mean that the vet­er­an inven­tor has his mind on a host of oth­er non-cryp­to-relat­ed ven­tures he is cur­rent­ly overseeing.
As the chief exec­u­tive offi­cer of Tes­la Inc, SpaceX and Neu­ralink and chair­man of the X app, his many engage­ments might have tak­en Doge­coin off his mind for now. Addi­tion­al­ly, Musk might be more cau­tious about the cryp­to ecosys­tem fol­low­ing the Doge­coin law­suit he was embroiled in some months back.
Dogecoin boost, per fundamentals
Doge­coin is more or less a lone dig­i­tal cur­ren­cy with lim­it­ed fun­da­men­tals and func­tion­al­i­ties. Anoth­er school of thought is that Elon Musk might be reserv­ing his com­ments about Doge­coin for when the coin has a unique fun­da­men­tal to boast about.
Doge­coin is cur­rent­ly chang­ing hands at a price of $0.06174, with a mar­gin­al surge of 0.53% in the past 24 hours. Over­all, there has been spec­u­la­tion about why Doge­coin is falling at the moment and, over­all, the dig­i­tal cur­ren­cy retains its label as one of the most volatile cryp­tos in the Web3.0 world today.