Crypto firms beefing up legal support amid regulatory crackdown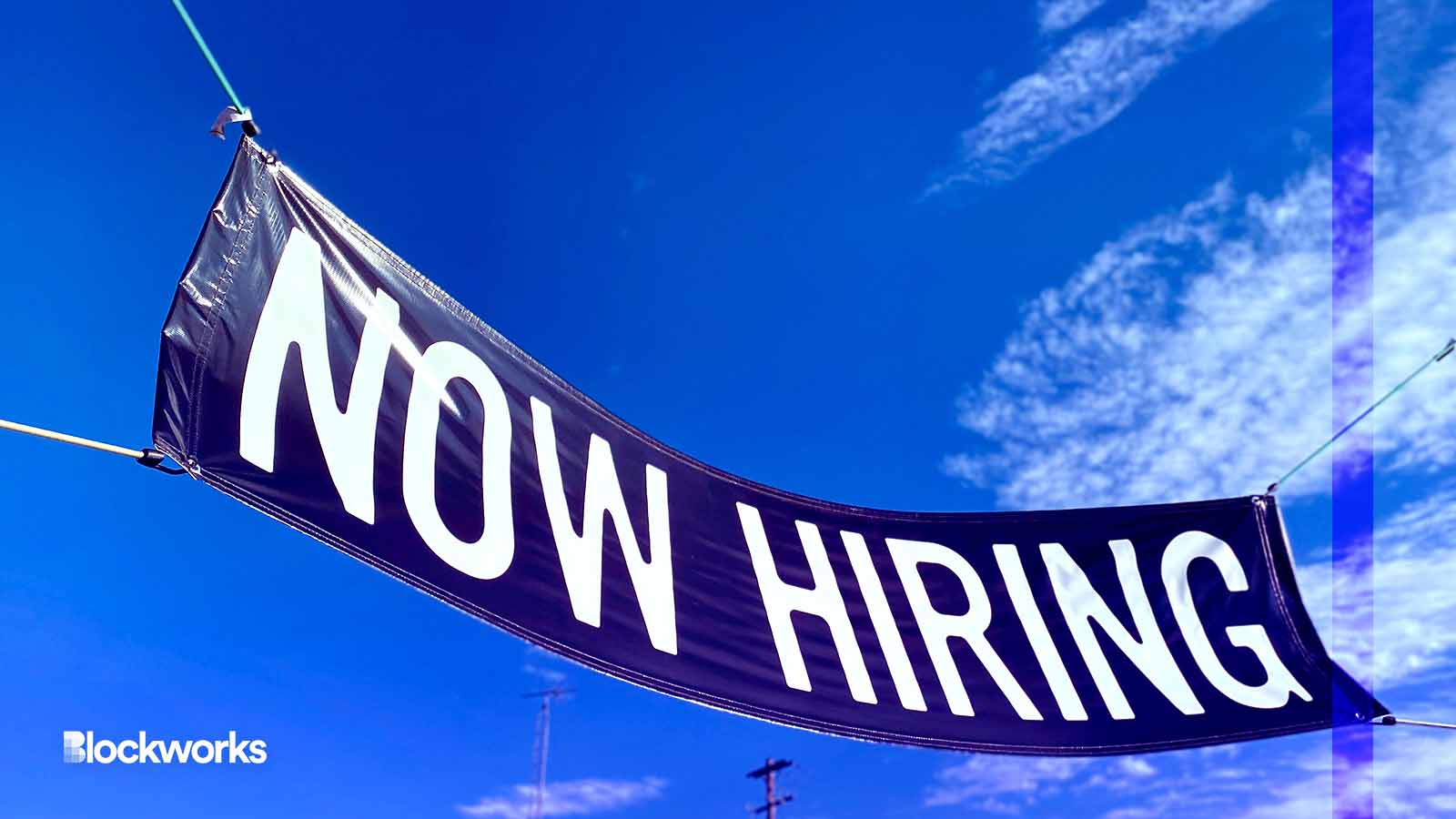 In response to increased reg­u­la­to­ry scruti­ny in the US, cryp­to com­pa­nies have begun plac­ing a greater empha­sis on hir­ing legal pro­fes­sion­als. This fol­lows recent devel­op­ments regard­ing the SEC's ongo­ing law­suits against Binance and Coinbase.
The SEC tar­get­ed Binance on Mon­day for alleged­ly engag­ing in the unlaw­ful sale of secu­ri­ties and fail­ing to reg­is­ter under the Exchange Act, among oth­er charges.
The US secu­ri­ties reg­u­la­tor then sued Coin­base, claim­ing it was oper­at­ing as an unreg­is­tered exchange. Agen­cies from indi­vid­ual US states also went after the company's trad­ing and stak­ing ser­vices in sep­a­rate legal actions.
Both exchanges have denied wrongdoing.
Ari Red­bord, head of legal and gov­ern­ment affairs at TRM Labs, not­ed that the heart of cas­es alleg­ing unreg­is­tered secu­ri­ties hinges on whether cer­tain dig­i­tal assets are, in fact, secu­ri­ties. Red­bord was named vice chair of the CFTC's tech­nol­o­gy advi­so­ry com­mit­tee in March.
Red­bord said that he expects this issue to be ini­tial­ly addressed by the courts and even­tu­al­ly by Congress.
"In the mean­time, cryp­to busi­ness­es can seek legal coun­sel from those versed in these com­plex issues, invest in com­pli­ance teams, use blockchain intel­li­gence solu­tions, work with law enforce­ment to weed out bad actors and build robust cor­po­rate gov­er­nance struc­tures," Red­bord told Blockworks.
Some com­pa­nies said new devel­op­ments don't impact their long-stand­ing focus on com­pli­ance. They have acknowl­edged the need for addi­tion­al vig­i­lance after the lat­est alle­ga­tions against Binance and Coin­base, however.
A rep­re­sen­ta­tive for cryp­to exchange Bit­stamp told Block­works in an email Thurs­day that while the com­pa­ny has been "a com­pli­ance-first exchange" since launch­ing in 2011, it takes new reg­u­la­to­ry devel­op­ments "very seriously."
"As such, we are cur­rent­ly review­ing the new infor­ma­tion that has come out this week to deter­mine what actions to take," the spokesper­son added.
Marc D'Annunzio, gen­er­al coun­sel for cryp­to mar­ket­place Bakkt, said the com­pa­ny inten­tion­al­ly sep­a­rat­ed its cryp­to trad­ing and cus­tody func­tions, and has his­tor­i­cal­ly cho­sen to move slow­ly and eval­u­ate the impli­ca­tions of its decisions.
He added that the actions against Binance and Coin­base con­tin­ue a trend. The com­pa­ny is active­ly dis­cussing with reg­u­la­tors and leg­is­la­tors ways to devel­op clear, action­able guid­ance — along­side enforce­ment — for cryp­to com­pa­nies want­i­ng to com­ply with laws.
"While some of the head­lines are new, our approach is not," D'Annunzio said. "While there's arguably more devel­op­ments to mon­i­tor on any giv­en day, our process for doing that and con­sid­er­ing impacts to our busi­ness remains unchanged."
After clos­ing its deal to acquire Apex Cryp­to last month, Bakkt delist­ed 25 coins to main­tain its "com­pli­ance-first and con­sumer pro­tec­tion-focused approach," D'Annunzio told Block­works Thursday.
The com­pa­ny also acquired a bro­ker-deal­er license from Bumped Finan­cial ear­li­er this year. This was done "so that when there is a clear­er frame­work for offer­ing coins that are deemed to be secu­ri­ties, we are in a posi­tion to offer them," D'Annunzio added.
A push to build legal teams in lead-up to latest actions
Zachary Plotkin, a man­ag­ing direc­tor at recruit­ing firm Madi­son-Davis, said that cryp­to com­pa­nies have tra­di­tion­al­ly pri­or­i­tized pro­fes­sion­als spe­cial­iz­ing in know-your-cus­tomer (KYC), onboard­ing, and due dili­gence. How­ev­er, in 2023, there has been a notice­able increase in demand for legal sup­port in spe­cif­ic areas.
In terms of full-time roles, Plotkin said more cryp­to com­pa­nies have been hir­ing coun­sel in recent weeks.
Crypto.com post­ed a job list­ing Thurs­day for legal coun­sel tasked with "rep­re­sent­ing the com­pa­ny in nego­ti­a­tions and inter­ac­tions with reg­u­la­tors, pol­i­cy­mak­ers and indus­try stake­hold­ers on tech-relat­ed mat­ters," it states.
Krak­en last week list­ed the open­ing for a senior cor­po­rate and secu­ri­ties coun­sel to join its "grow­ing" cor­po­rate legal team of near­ly a dozen.
Rep­re­sen­ta­tives for Krak­en and Crypto.com did not return requests for com­ment about the job post­ings, or oth­er efforts.
Cryp­to asset man­ag­er Grayscale Invest­ments — in the mid­dle of its own legal bat­tle with the SEC — post­ed a job post­ing for reg­u­la­to­ry coun­sel last week. The pro­fes­sion­al would engage with the SEC and FINRA "as Grayscale's reg­u­lat­ed enti­ties grow their pri­vate place­ment, pub­lic quo­ta­tion, ETF and ETP busi­ness lines," the list­ing states.
Even eBay, which acquired NFT mar­ket­place KnownO­ri­gin last year, is seek­ing cryp­to coun­sel to offer legal advice relat­ed to NFTs, blockchain and oth­er Web3 matters.
WorkInCrypto.Global founder Sam Wellalage said he recent­ly helped var­i­ous "major play­ers" hire legal and reg­u­la­to­ry senior pro­fes­sion­als, not­ing the mar­ket for such tal­ent has recent­ly heat­ed up.
In addi­tion to full-time pro­fes­sion­als, the demand for tem­po­rary legal con­sul­tants, as well as those focused on fraud and third-par­ty risk, has increased in the last six months amid reg­u­la­to­ry uncer­tain­ty in the seg­ment, Plotkin added.
These employ­ees are main­ly being hired on a con­trac­tu­al basis for peri­ods rang­ing from three months to two years, which Plotkin attrib­ut­es to firms want­i­ng to stay cost-effi­cient and nim­ble dur­ing what he called an "eco­nom­ic downturn."
The SEC's law­suits against Binance and Coin­base, how­ev­er, have caused larg­er cryp­to firms to pause hir­ing, Plotkin said, adding that the space has entered "a wait-and-see period."
"[With] Coin­base, Binance and all these oth­er com­pa­nies … there is def­i­nite­ly pres­sure from the gov­ern­ment on them," Plotkin said. "Before peo­ple take action or spend mon­ey to bring on new resources, they want to see how the gov­ern­ment is going to react."
---
Get the day's top cryp­to news and insights deliv­ered to your email every evening. Sub­scribe to Block­works' free newslet­ter now.
Want alpha sent direct­ly to your inbox? Get degen trade ideas, gov­er­nance updates, token per­for­mance, can't‑miss tweets and more from Block­works Research's Dai­ly Debrief.
Can't wait? Get our news the fastest way pos­si­ble. Join us on Telegram and fol­low us on Google News.
---