Bitcoin, Ether gain while most top 10 cryptos fall, pressured by SEC lawsuits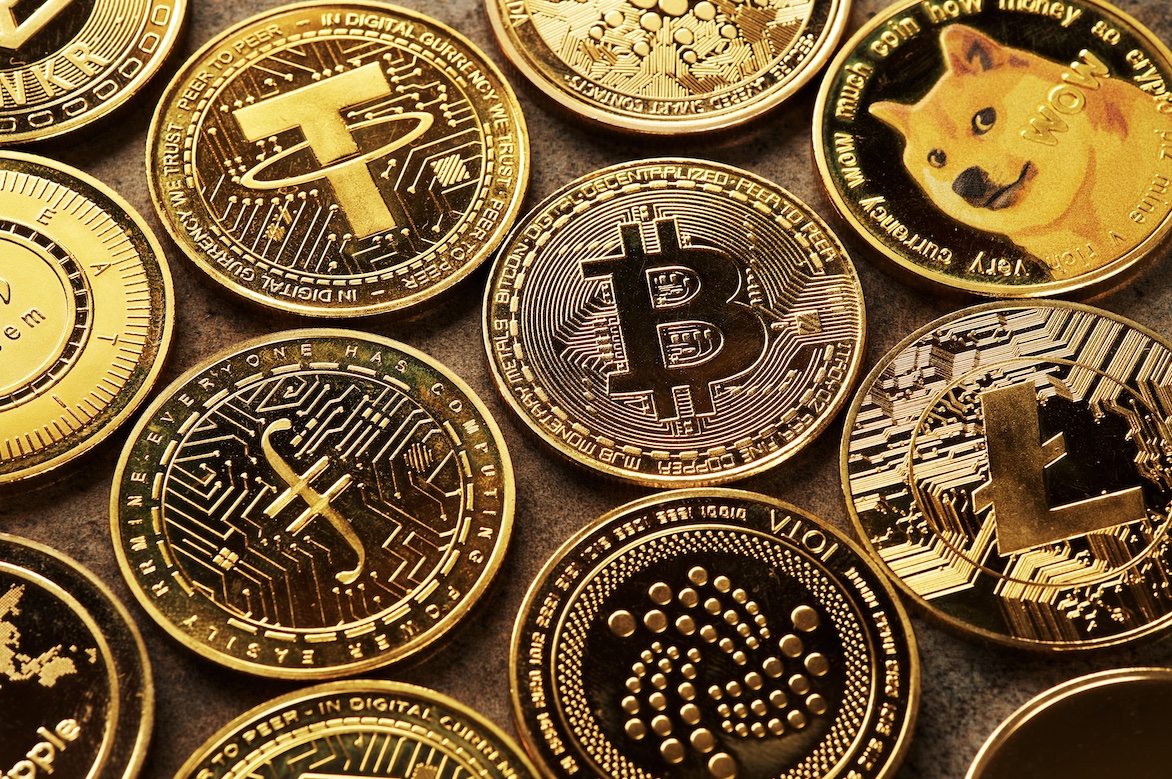 Bit­coin and Ether rose dur­ing Thurs­day after­noon trad­ing hours in Hong Kong, while most of the top 10 non-sta­ble­coin cryp­tocur­ren­cies by mar­ket cap­i­tal­iza­tion fell, pres­sured by the U.S. Secu­ri­ties and Exchange Commission's (SEC) law­suits against Binance and Coinbase.
See relat­ed arti­cle: Cryp­to indus­try reacts to SEC's law­suit against Binance
Bitcoin, Ether rise, SEC crackdown weighs on top cryptos
Bit­coin rose 0.49% from 7 a.m. to 4:30 p.m. in Hong Kong to US$26,430. Ether rose 0.54% in the same time­frame, to US$1,841.
Bit­coin, the world's first cryp­tocur­ren­cy, fell to a week­ly low of US$25,493 on Tues­day after the SEC ini­ti­at­ed legal action against Binance and Coin­base, but recov­ered above US$26,000 the same day.
Solana's SOL token was the day's biggest los­er, falling 7.05% to US$18.63, fol­lowed by Binance's BNB token that fell 5.63% to US$261.48. The BNB token fell below US$300 on Mon­day, after the SEC's lawsuit.
"As long as Binance can prove that it act­ed in good faith, these legal actions might not have a huge impact. Binance might be forced to pay a hefty fine, which the behe­moth should be able to stom­ach," Jonas Betz, cryp­to mar­ket ana­lyst and founder of con­sul­tan­cy firm Betz Cryp­to, told Forkast in a LinkedIn response.
"Even if Binance is forced to cease oper­a­tions in the U.S., its users, and vol­ume will just migrate to the next best com­peti­tor. More­over, most of Binance's oper­a­tions are con­duct­ed out­side of the U.S. any­ways and should there­fore be beyond the reach of U.S. regulators."
The total cryp­to mar­ket cap­i­tal­iza­tion over the 24 hours fell 1.81% to US$1.1 tril­lion and mar­ket vol­umes decreased 21.8% to US$36.97 bil­lion, accord­ing to Coin­Mar­ket­Cap.
Ethereum NFT sales fall, Polygon NFT sales gain
The Forkast 500 NFT index fell 0.72% to 3,257.11 points in the 24 hours to 4:30 p.m. in Hong Kong, and declined 4.18% dur­ing the week.
Ethereum's 24-hour NFT sales fell 13.08% to US$14.5 mil­lion, as sales of Bored Ape Yacht Club NFTs decreased 55.6% to US$462,554, and sales of the Mutant Ape Yacht Club lost 36.56% to US$526,071. Sales for the Cap­tainz col­lec­tion rose 80.91% to US$576,226.
Polygon's 24-hour NFT sales strength­ened 41.52% to over US$2.1 mil­lion, as sales for The Sim­ba­verse Lions rose 1.53% to US$346,311. Despite the sales surge, the Forkast POL NFT Com­pos­ite fell 1.9% to 981.34 points.
Most Asian equities rise; U.S. stock futures flat; Eurozone enters recession
Most Asian equi­ties strength­ened dur­ing Thurs­day after­noon trad­ing, except Japan's Nikkei 225 that fell 0.85%. Hong Kong's Hang Seng Index rose 0.25%, the Shang­hai Com­pos­ite increased 0.49% and the Shen­zhen Com­po­nent Index inched up 0.13%.
Investor sen­ti­ment was cau­tious ahead of the release of Chi­nese infla­tion data Fri­day, cou­pled with the prospect that the U.S. Fed­er­al Reserve could fur­ther raise inter­est rates next week after Cana­da unex­pect­ed­ly raised its bor­row­ing rate on Wednesday.
U.S. stock futures trad­ed near­ly flat on the day, as of 4:30 p.m. in Hong Kong. The Dow Jones Indus­tri­al Aver­age futures inched down 0.027%, the S&P 500 futures index inched up 0.0058%, and the tech-heavy Nas­daq-100 futures weak­ened by 0.017%.
Adding to glob­al macro­eco­nom­ic con­cerns, the Euro­zone econ­o­my offi­cial­ly entered reces­sion as it shrank 0.1% in the first quar­ter of 2023, com­pared to pre­lim­i­nary esti­mates of a 0.1% growth. House­hold expen­di­ture in the euro­zone for the first quar­ter decreased 0.3%, pres­sured by high infla­tion and bor­row­ing costs.
The pan-Euro­pean STOXX 600 inched down 0.017% but Germany's DAX 40 rose 0.2%.
See relat­ed arti­cle: Swift, Chain­link to test blockchain token trans­fers with at least 12 major banks
(Update cor­rects change in Forkast POL NFT Composite.)