Cboe Crypto Futures Garner CFTC Approval Despite SEC Warpath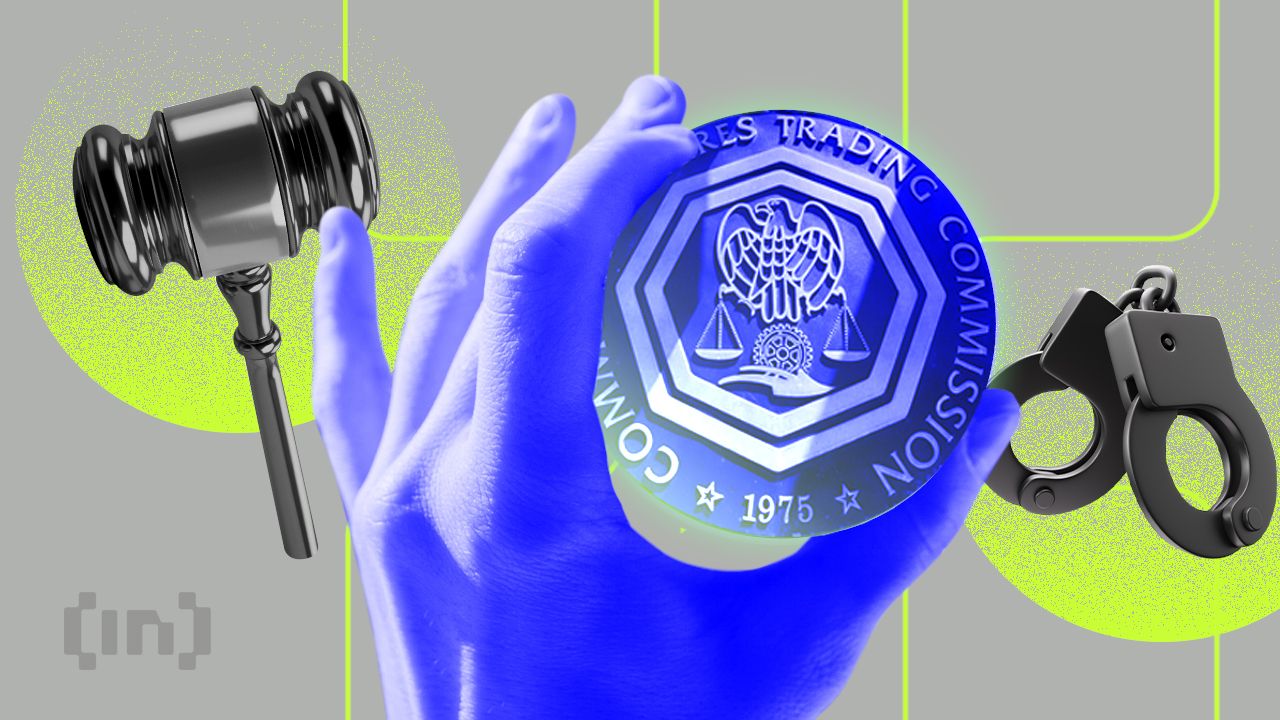 The U.S. Com­modi­ties Futures Trad­ing Com­mis­sion has qui­et­ly approved an insti­tu­tion­al cryp­to deriv­a­tives plat­form for mar­gin­ed futures.
On June 5, the CFTC announced that it had approved an amend­ed order of reg­is­tra­tion for Cboe Clear Dig­i­tal LLC.
The firm, also known as Cboe Clear, has been grant­ed per­mis­sion to "clear addi­tion­al prod­ucts," it stat­ed. Fur­ther­more, the deriv­a­tives clear­ing orga­ni­za­tion (DCO) must act in com­pli­ance with the Com­mod­i­ty Exchange Act.
Cboe Crypto Futures Are a Go
Those "addi­tion­al prod­ucts" are mar­gin­ed cryp­to futures, accord­ing to the announce­ment.
"The amend­ed order per­mits Cboe Clear to pro­vide clear­ing ser­vices for dig­i­tal asset futures on a mar­gin­ed basis for futures com­mis­sion mer­chants, in addi­tion to the ful­ly col­lat­er­al­ized futures and ful­ly col­lat­er­al­ized swaps pre­vi­ous­ly authorized."
Mar­gin­ed cryp­to futures con­tracts allow insti­tu­tion­al traders to trade cryp­to futures while putting less col­lat­er­al­ized cap­i­tal upfront.
Addi­tion­al­ly, trades are exe­cut­ed and cleared through an approved set of mem­ber futures com­mis­sion mer­chants. The Chica­go Board Options Exchange clear­ing­house will act as a cen­tral coun­ter­par­ty to reduce default risks.
John Palmer, pres­i­dent of Cboe Dig­i­tal, said:
"Deriv­a­tives are a time-test­ed and valu­able tool that enable investors to gain mar­ket expo­sure and man­age their risk,"
The Cboe is among many that have filed appli­ca­tions for cryp­to spot exchange-trad­ed funds (ETFs). The SEC has reject­ed all spot ETF appli­ca­tions to date.
Only Institutions Welcome in Crypto?
The approval comes at a time when scruti­ny of the cryp­to indus­try in the U.S. is at peak lev­els. It could be a mes­sage that only wealthy insti­tu­tion­al investors are wel­come. Reg­u­la­tors are try­ing hard to crush any­thing that retail traders have access to, Binance being the latest.
Van Eck strat­e­gy advi­sor Gabor Gur­bacs also not­ed the insti­tu­tion­al angle, com­ment­ing:
"While every­one is caught up in the Binance SEC case insti­tu­tions entered the chat, with­out peo­ple noticing,"
Gur­bacs worked with the OCC (Office of the Comp­trol­ler of the Cur­ren­cy) on get­ting approval for a mar­gin­ed mod­el. "The CFTC was wait­ing to see how the CME con­tracts end up func­tion­ing," he said.
"Obvi­ous­ly they are work­ing well so looks like approvals are back on the table."
The NYDFS-licensed Cboe Dig­i­tal com­bines both spot and futures mar­kets into a sin­gle plat­form. Its spot trad­ing mar­ket cur­rent­ly offers trad­ing in Bit­coin, Bit­coin Cash, Ethereum, Lite­coin, and USDC, accord­ing to a June 4 blog post.
Addi­tion­al­ly, its futures exchange is prepar­ing to launch phys­i­cal­ly deliv­ered and cash-set­tled con­tracts for both BTC and ETH.
Disclaimer
In adher­ence to the Trust Project guide­lines, BeIn­Cryp­to is com­mit­ted to unbi­ased, trans­par­ent report­ing. This news arti­cle aims to pro­vide accu­rate, time­ly infor­ma­tion. How­ev­er, read­ers are advised to ver­i­fy facts inde­pen­dent­ly and con­sult with a pro­fes­sion­al before mak­ing any deci­sions based on this content.