No, Peter Schiff Not Launching Gold-Pegged Crypto, Son Suspects Account Hack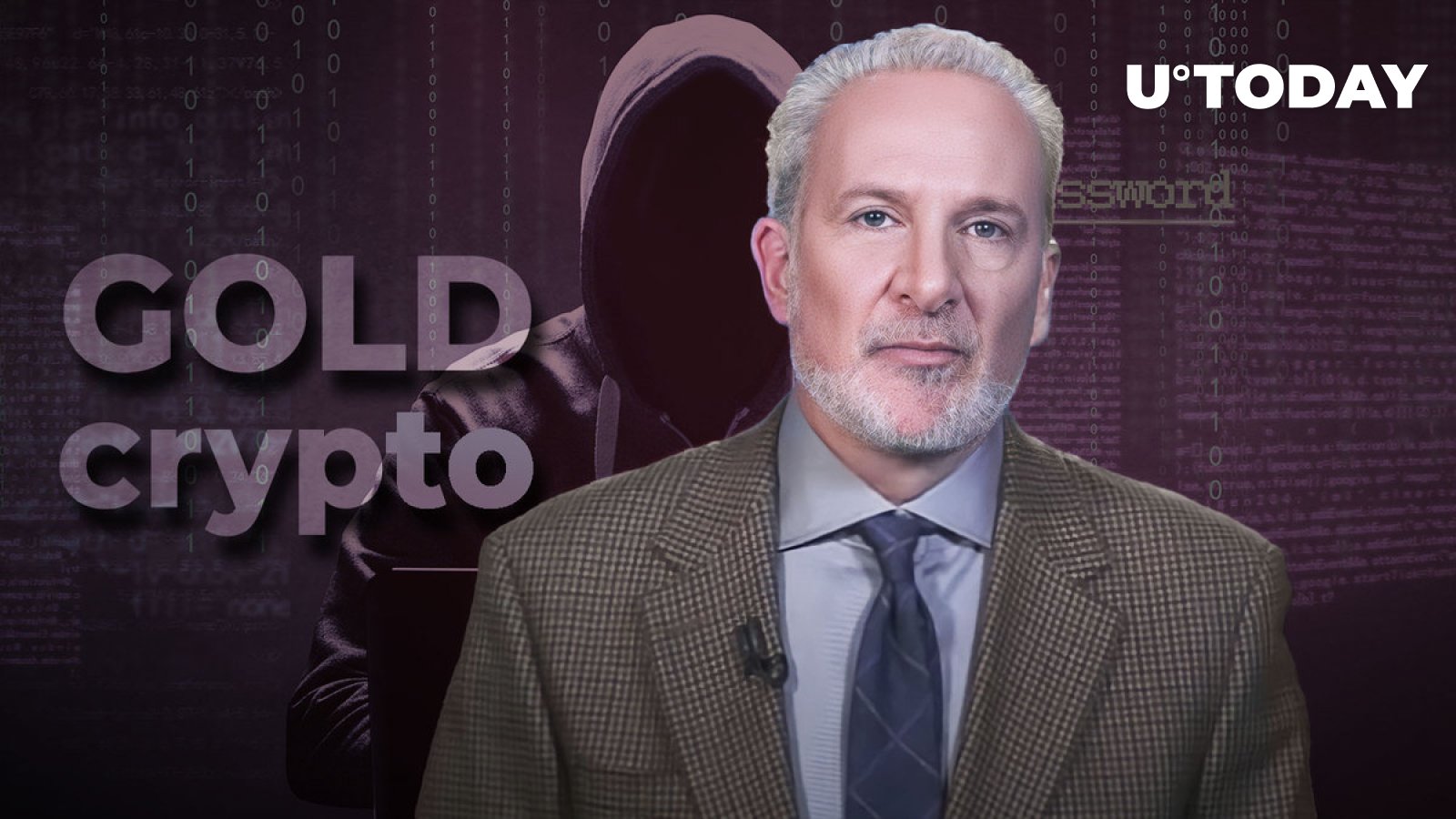 Vladislav Sopov
Today, adamant Bit­coin (BTC) skep­tic shared on his Twit­ter account pro­mo of pre­vi­ous­ly unknown token; here's why it is high­ly like­ly scam
Spencer Schiff, son of promi­nent fund man­ag­er and sea­soned cryp­to skep­tic Peter Schiff (iron­i­cal­ly, Bit­coin­er him­self), alerts his Twit­ter sub­scribers about a bla­tant scam that abus­es the name of his father. It looks like some­how the well-pre­pared scam decid­ed to ben­e­fit from the media expo­sure of the Schiff senior.
"Do not click this link": Peter Schiff's son warns about possible hack
Today, on June 3, 2023, in the ear­ly morn­ing hours, Spencer Schiff alert­ed users about mali­cious activ­i­ty on the account of his father, Peter Schiff. In a now-delet­ed tweet, the "Gold Bug" pro­mot­ed "the first Gold cryp­tocur­ren­cy token" he alleged­ly cre­at­ed on the Ethereum (ETH) blockchain.
He explained that it was high­ly unlike­ly it was his father who post­ed the mys­te­ri­ous pro­mo. He added that he failed to con­tact "Dr. Doom" to inform him about the strange token being pro­mot­ed via his Twit­ter account with almost 1 mil­lion followers.
The mes­sage was delet­ed from Peter Schif­f's Twit­ter at about 10 a.m. UTC. How­ev­er, no announce­ment about the hack and its out­come was post­ed then.
As cov­ered by U.Today pre­vi­ous­ly, Schiff recent­ly made head­lines in cryp­to media out­lets with his state­ment about an upcom­ing Bit­coin NFT collection.
His hot­ly-antic­i­pat­ed "con­ver­sion" to the seg­ment of cryp­tocur­ren­cies was cel­e­brat­ed by Binance CEO Chang­peng Zhao and Bit­coin (BTC) evan­ge­list Antho­ny Pompliano.
Why is this scam so dangerous?
Mean­while, the cre­ators of the cryp­tocur­ren­cy that was pro­mot­ed through Peter Schif­f's account are still using his name as part of their asset's mar­ket­ing campaign.
Also, they added Schif­f's account as the offi­cial Twit­ter com­mu­ni­ca­tion chan­nel of their team.
The cryp­tocur­ren­cy, which is only avail­able in a sin­gle Uniswap v3 pool, saw its price rock­et­ing after the morn­ing's pub­li­ca­tion. Accord­ing to the Dex­Tools track­er, its price jumped from $0.0011 to $0.0030 in almost no time.
The cur­ren­cy is owned by more than 400 hold­ers. Despite shar­ing a file with token audit results, the team deployed the con­tract with a num­ber of backdoors.
For instance, the token has a 4% sell tax and, which is more dan­ger­ous, this met­ric can be increased by its team. As such, the cre­ators of the token can mod­i­fy the con­tract, which is an obvi­ous "red flag" for alt­coin traders. Also, a "black­list­ing" option is avail­able to the token creator.