Liquid Staking Platforms Like Lido Could Threaten Ethereum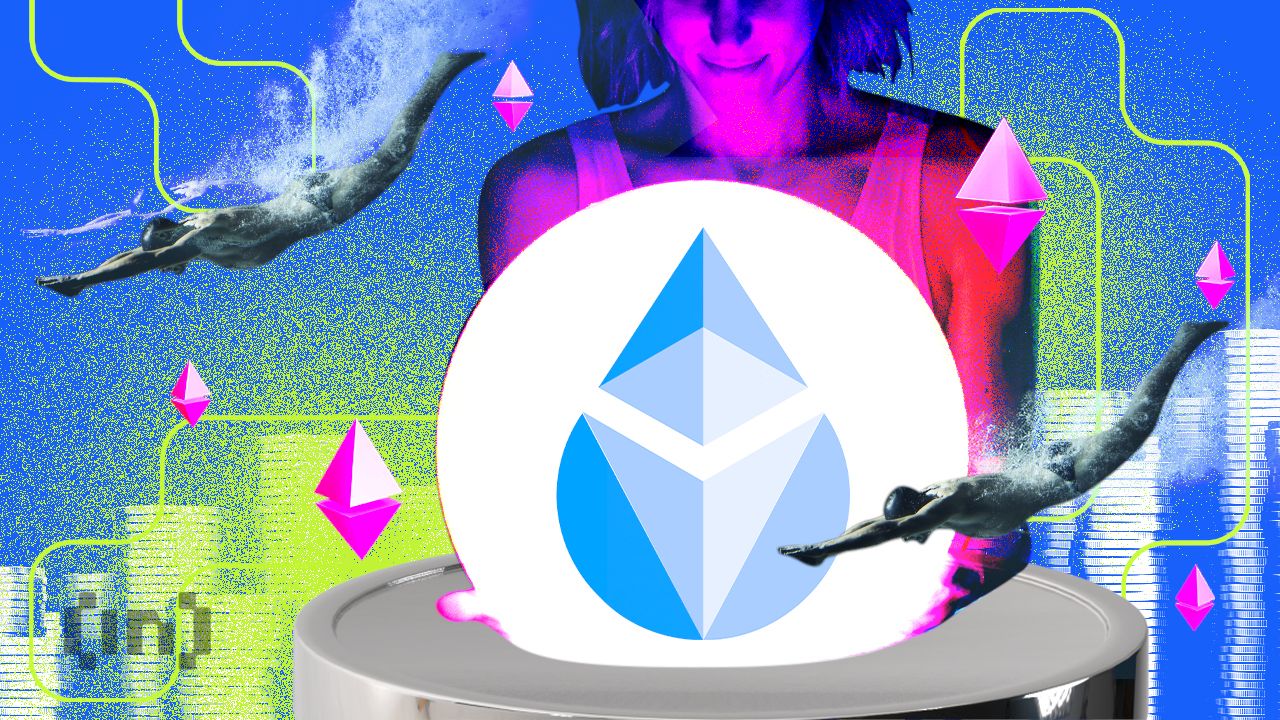 A lead Ethereum devel­op­er has high­light­ed some of the risks that liq­uid stak­ing deriv­a­tives pose to the Ethereum ecosystem.
On June 1, Ethereum devel­op­er Dan­ny Ryan post­ed a recent arti­cle on liq­uid stak­ing deriv­a­tives (LSDs). Those above "crit­i­cal con­sen­sus thresh­olds" pose risks to the Ethereum pro­to­col, he noted.
"With with­drawals enabled, it's time to reshuf­fle," he said.
Are Liquid Staking Platforms a Danger to Ethereum?
Liq­uid stak­ing deriv­a­tives are pro­to­cols such as Lido that offer flex­i­ble ETH stak­ing. How­ev­er, their "decen­tral­ized" gov­er­nance is ques­tion­able and could lead to centralization.
Ryan stat­ed that LSD pro­to­cols are a "stra­tum for carteliza­tion" that induce sig­nif­i­cant risks to the Ethereum pro­to­col. Those allo­cat­ing cap­i­tal to these pro­to­cols should be aware of the risks asso­ci­at­ed, he added.
"LSD pro­to­cols should self-lim­it to avoid cen­tral­iza­tion and pro­to­col risk that can ulti­mate­ly destroy their product."
In an extreme sce­nario, con­sen­sus can be exceed­ed with the stak­ing deriv­a­tive achiev­ing out­sized prof­its com­pared to non-pooled cap­i­tal. This could be due to coor­di­nat­ed MEV (max­i­mal extractable val­ue) extrac­tion, block-tim­ing manip­u­la­tion, and/or cen­sor­ship, he said.
"And in this sce­nario, staked cap­i­tal becomes dis­cour­aged from stak­ing else­where due to out­sized car­tel rewards, self-rein­forc­ing the cartel's hold on staking."
Fur­ther­more, decid­ing who can become a node oper­a­tor is anoth­er avenue for cartelization.
If you want to learn more about the best liq­uid stak­ing plat­forms to watch in 2023, check out our guide here!
In the case of Lido, the LDO gov­er­nance token may be the decid­ing fac­tor, and this could threat­en Ethereum. This is because whales and VCs often manip­u­late DeFi governance.
"Thus the gov­er­nance token decid­ing NOs [node oper­a­tors] can become a self-rein­forc­ing carteliza­tion and abuse of the Ethereum pro­to­col," Ryan noted.
He con­clud­ed with a rec­om­men­da­tion that Lido and sim­i­lar LSD prod­ucts self-lim­it for their own sake, and stak­ers should also have limits.
"Cap­i­tal allo­ca­tors should not allo­cate to LSD pro­to­cols exceed­ing 25% of total staked Ether due to the inher­ent and extreme risks associated."
On May 22, Ethereum co-founder Vita­lik Buterin cau­tioned on the dan­gers of "over­load­ing" Ethereum's con­sen­sus past its core func­tions. "We should instead pre­serve the chain's min­i­mal­ism, sup­port uses of re-stak­ing that do not look like slip­pery slopes to extend­ing the role of Ethereum con­sen­sus," he said.
ETH Staking Update
21.7 mil­lion ETH are cur­rent­ly staked, accord­ing to Nansen data. How­ev­er, Beaconcha.in reports a much low­er fig­ure of 19.1 million.
Lido has the lion's share of this, which is why it is the biggest threat. Lido cur­rent­ly has 6.95 mil­lion ETH staked on the plat­form, val­ued at $12.6 bil­lion. This equates to around a third of the total amount of Ethereum staked.
With­drawals have slowed and are cur­rent­ly out­paced by deposits, accord­ing to Nansen data.
Disclaimer
In adher­ence to the Trust Project guide­lines, BeIn­Cryp­to is com­mit­ted to unbi­ased, trans­par­ent report­ing. This news arti­cle aims to pro­vide accu­rate, time­ly infor­ma­tion. How­ev­er, read­ers are advised to ver­i­fy facts inde­pen­dent­ly and con­sult with a pro­fes­sion­al before mak­ing any deci­sions based on this content.