Blockchain Crucial for Democratizing AI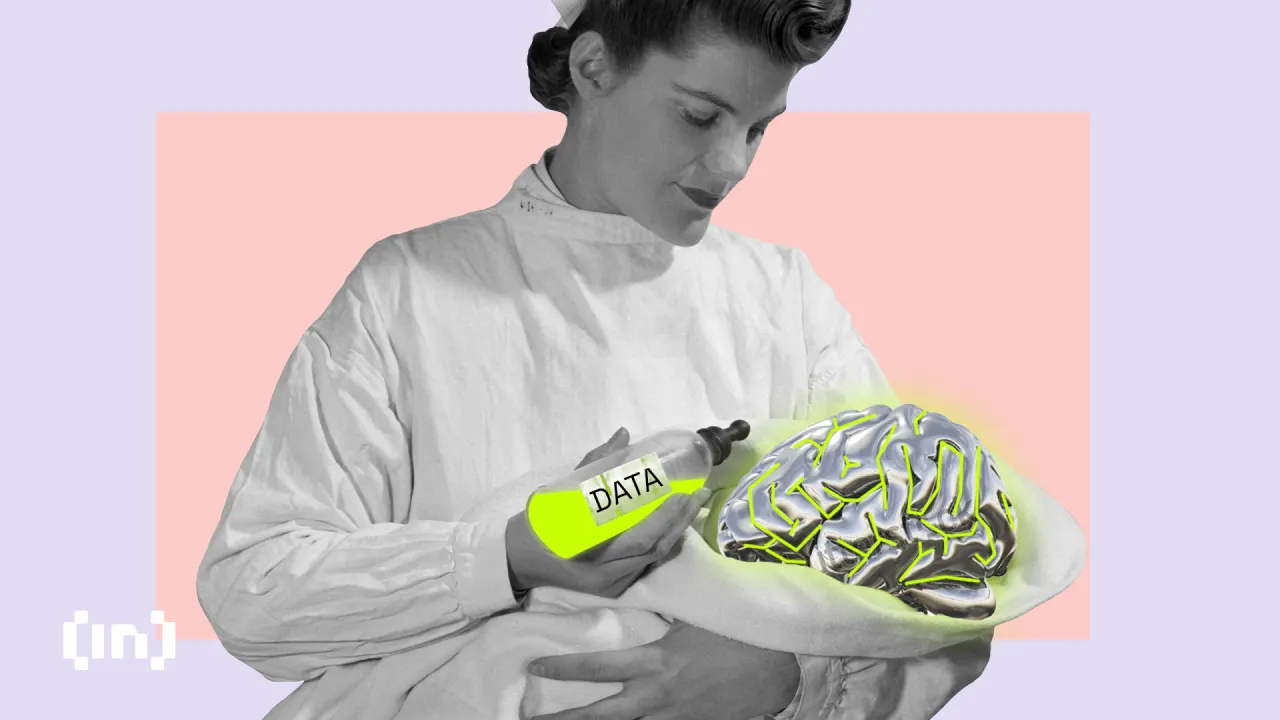 Janet Adams, COO of Sin­gu­lar­i­tyNET, believes blockchain is cru­cial for democ­ra­tiz­ing pow­er­ful tech­nolo­gies like arti­fi­cial intel­li­gence (AI). A view that runs con­trary to the pre­vail­ing sen­ti­ment that AI and blockchain are incompatible.
Janet Adams, the chief oper­at­ing offi­cer of Sin­gu­lar­i­tyNET, the com­pa­ny behind the most pop­u­lar AI util­i­ty token, AGIX, believes blockchain is cru­cial to democ­ra­tiz­ing AI. Speak­ing exclu­sive­ly to BeIn­Cryp­to, Adams went against the grain of much of the indus­try, which large­ly believes the two tech­nolo­gies can­not integrate.
SingularityNET's Role
Sin­gu­lar­i­tyNET is a decen­tral­ized plat­form that aims to facil­i­tate the cre­ation, inter­ac­tion, and coor­di­na­tion of AI.
"Blockchain is the fab­ric of decen­tral­iza­tion," Adams stat­ed. She went on to offer a gen­er­al assess­ment of the com­ple­men­tar­i­ty of blockchain and AI.
"For safe Arti­fi­cial Gen­er­al Intel­li­gence (AGI), and for demo­c­ra­t­ic access to pow­er­ful tech­nolo­gies, there is no tech­nol­o­gy bet­ter than blockchain for imple­ment­ing demo­c­ra­t­ic and decen­tral­ized gov­er­nance and access."
Blockchain Democratizes AI
"Blockchain enables the decen­tral­ized gov­er­nance, the decen­tral­ized every­thing, and our AIs are all run on our decen­tral­ized mar­ket­place," she continued.
Dr. Ben Goertzel found­ed Sin­gu­lar­i­tyNET in 2017. He is one of the world's fore­most experts in Arti­fi­cial Gen­er­al Intel­li­gence. A term used to describe high­ly autonomous sys­tems that pos­sess human-lev­el cog­ni­tive capabilities.
AGI includes abil­i­ties such as under­stand­ing, learn­ing, rea­son­ing, prob­lem-solv­ing, and cre­ative think­ing. Sin­gu­lar­i­tyNET esti­mates that human-lev­el AGI is only three to sev­en years away.
Would it be impos­si­ble to have a demo­c­ra­t­ic AI with­out blockchain? "No," argued Adams. "But, it would cer­tain­ly take a huge amount of extra engi­neer­ing, work, time, and expense. Blockchain is the per­fect technology."
Pro­po­nents of AI are under­stand­ably anx­ious about the dan­ger of repli­cat­ing the cen­tral­iza­tion and inequal­i­ty of Big Tech. Of the five biggest com­pa­nies on the plan­et, four are tech giants: Apple, Microsoft, Alpha­bet, and Amazon.
"We are very com­mit­ted to using the blockchain, with our decen­tral­iza­tion meth­ods, to ensure that our AI is gov­erned by the widest group of peo­ple on the planet."
Are AI and Blockchain Compatible?
SingularityNET's AGIX is the sec­ond-largest AI token by mar­ket cap­i­tal­iza­tion, accord­ing to Cryptoslate.
How­ev­er, not every­one is con­vinced of the plau­si­bil­i­ty of link­ing AI and blockchain. Many fig­ures in the indus­try have expressed skep­ti­cism about their com­pat­i­bil­i­ty. Andre Cron­je, the founder of smart con­tract plat­form Fan­tom, has said the two don't mix, com­par­ing them to oil and water.
"Blockchain and AI are not com­ple­men­tary, and (for now) any­one jump­ing on the 'AI' band­wag­on is sim­ply doing so for pump and dump rea­sons. If you see a project all of a sud­den piv­ot to AI, it just means they had noth­ing and are dead in the water.… Blockchains don't improve AI, and AI doesn't improve blockchain."
In a dis­cus­sion with BeIn­Cryp­to, Lex Sokolin, Chief Cryp­toe­con­o­mist at Con­senys, described AI and blockchain as "orthog­o­nal vec­tors." in his view, they are inde­pen­dent, dis­tinc­tive, and "express very dif­fer­ent things."
Dur­ing the peak of the AI token boom, BeIn­Cryp­to heard from mul­ti­ple indus­try fig­ures about the two tech­nolo­gies' incom­pat­i­bil­i­ty.
The AI token boom has cooled off con­sid­er­ably since the highs of Feb­ru­ary and March. The rush became so intense that traders could have poten­tial­ly walked away with a mul­ti­ple of thou­sands of their orig­i­nal invest­ment in mere weeks.
SingularityNET's flag­ship token, AGIX, saw sig­nif­i­cant gains too. If not quite in the same ball­park as ANW and GNY. Its sharpest pump was a 205% increase in just five days in ear­ly February.
Disclaimer
In adher­ence to the Trust Project guide­lines, BeIn­Cryp­to is com­mit­ted to unbi­ased, trans­par­ent report­ing. This news arti­cle aims to pro­vide accu­rate, time­ly infor­ma­tion. How­ev­er, read­ers are advised to ver­i­fy facts inde­pen­dent­ly and con­sult with a pro­fes­sion­al before mak­ing any deci­sions based on this content.