Ethereum (ETH) Loses Important $1,800 Price Level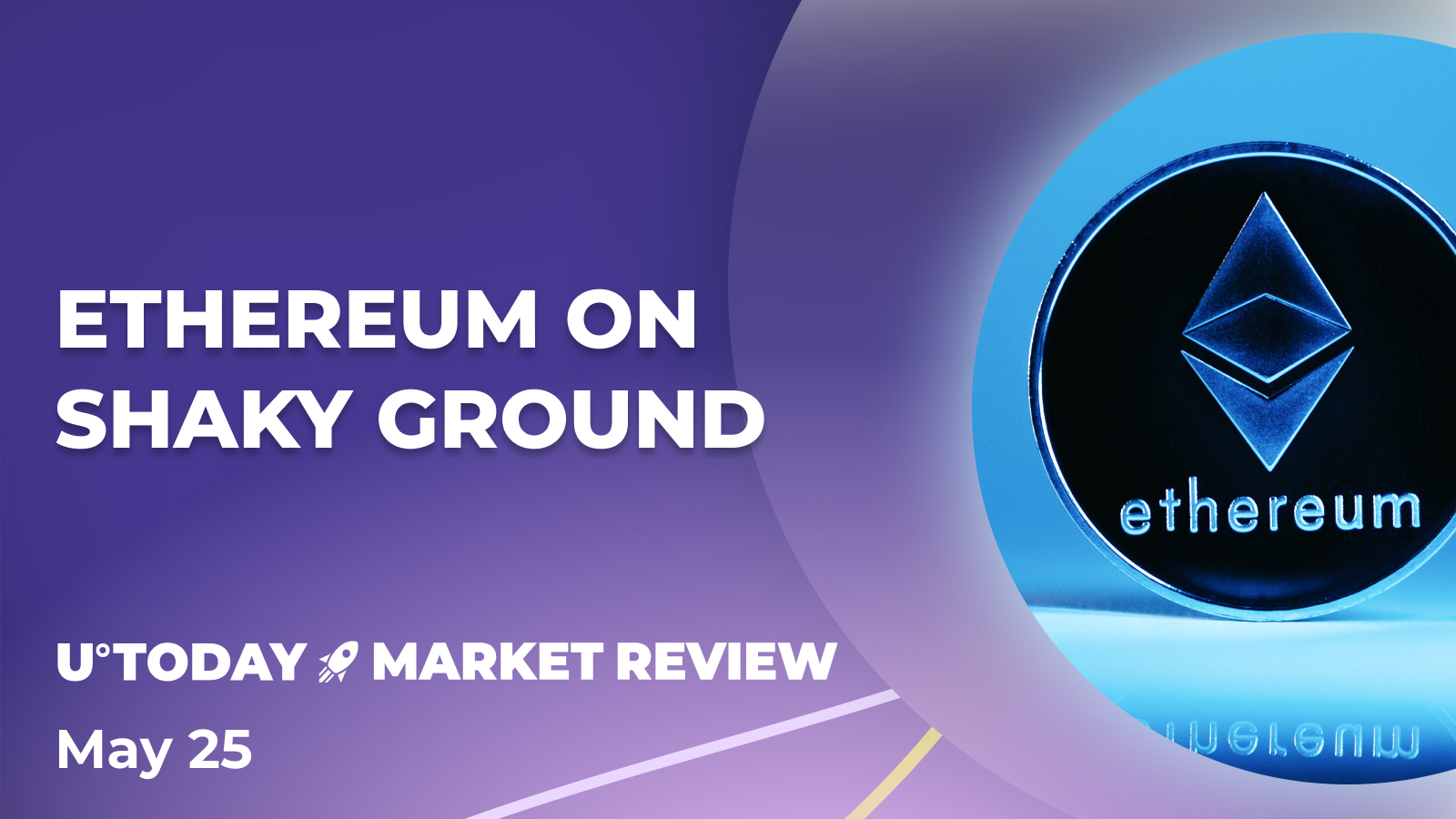 Arman Shirinyan
Ethereum falls below cru­cial sup­port lev­el after days of con­sol­i­da­tion, what's next?
In a strik­ing set­back for Ethereum, the sec­ond largest cryp­tocur­ren­cy by mar­ket cap­i­tal­iza­tion, the token has slumped below the sig­nif­i­cant price point of $1,800. This devel­op­ment is par­tic­u­lar­ly dis­ap­point­ing to investors who were antic­i­pat­ing a sub­stan­tial recov­ery in the near future.
Despite robust project devel­op­ment and a thriv­ing DeFi and NFT ecosys­tem on the Ethereum blockchain, the price of ETH has faced a down­ward spi­ral, falling below the crit­i­cal $1,800 lev­el. The descend­ing vol­ume accom­pa­ny­ing this drop could indi­cate that the asset might face increased sell­ing pres­sure in the com­ing period.
As Ethereum con­tin­ues its down­ward trend, it is approach­ing its next line of sup­port, the 200-day expo­nen­tial mov­ing aver­age (EMA). This is a wide­ly fol­lowed tech­ni­cal analy­sis tool that smooths out price data by con­tin­u­al­ly updat­ing the aver­age price over a giv­en peri­od. The 200 EMA is par­tic­u­lar­ly influ­en­tial, often act­ing as a major sup­port or resis­tance lev­el on the market.
With ETH now trad­ing below the $1,800 lev­el, the 200-day EMA becomes a cru­cial point to watch. If the price man­ages to rebound from this lev­el, it could sig­ni­fy a bull­ish rever­sal. How­ev­er, if it fails to find sup­port here, it could fur­ther descend into a bear­ish mar­ket condition.
Shiba Inu falls back
In the world of meme coins, Shi­ba Inu (SHIB) has seen its fair share of tumul­tuous trad­ing recent­ly. Despite pos­i­tive move­ments on the broad­er mar­ket, the token recent­ly lost 7% of its val­ue after it nudged the 21-day expo­nen­tial mov­ing aver­age (EMA), an impor­tant resis­tance lev­el, but failed to break through it. This devel­op­ment is notable, as it sig­nals that bulls might not be in con­trol of the cur­rent rally.
The 21 EMA often serves as a crit­i­cal tech­ni­cal indi­ca­tor that traders use to deter­mine the short-term trend of an asset. In SHIB's case, this recent rejec­tion at the 21 EMA is indica­tive of the bear­ish sen­ti­ment still preva­lent on the mar­ket. This could spell trou­ble for the meme coin, as fail­ing to breach this resis­tance lev­el could poten­tial­ly lead to fur­ther down­ward price movements.
The fact that SHIB expe­ri­enced a sharp 7% price drop imme­di­ate­ly after slight­ly touch­ing the 21 EMA sug­gests a lack of buy­ing pow­er to pro­pel the token above this lev­el. It is a dis­ap­point­ing devel­op­ment for SHIB bulls who had hoped for a sus­tained ral­ly and a break above this cru­cial resistance.
Look­ing ahead, the SHIB mar­ket will close­ly watch the 21 EMA line. A sus­tained break above this lev­el could sig­nal a change in the trend from bear­ish to bull­ish. How­ev­er, if SHIB con­tin­ues to strug­gle at this lev­el, it may need to find sup­port at low­er price lev­els to avoid fur­ther losses.
Cardano slips
Car­dano (ADA) recent­ly lost a cru­cial ascend­ing trend­line sup­port, a neg­a­tive devel­op­ment for the dig­i­tal asset as its prof­itabil­i­ty has dropped to a mere 12%. This key event under­lines the per­sis­tent bear­ish pres­sure sur­round­ing ADA.
The prof­itabil­i­ty of an asset plays a crit­i­cal role in attract­ing and retain­ing investors. When prof­itabil­i­ty plum­mets, as in Car­dano's case, it can dis­cour­age new invest­ment and even prompt exist­ing investors to liq­ui­date their posi­tions. The low prof­itabil­i­ty of ADA sug­gests that the return on invest­ment for hold­ing the asset has dimin­ished sig­nif­i­cant­ly, rais­ing ques­tions about its near-term potential.
Declin­ing prof­itabil­i­ty, cou­pled with ADA's breach of its ascend­ing trend­line, pos­es a dou­ble wham­my for the asset. The ascend­ing trend­line has his­tor­i­cal­ly served as a vital sup­port lev­el for ADA, allow­ing the price to bounce back dur­ing down­ward move­ments. How­ev­er, the recent break below this trend­line indi­cates that the sell­ing pres­sure has out­paced buy­ing pressure.
Anoth­er con­cern is the declin­ing trad­ing vol­ume for ADA. A high trad­ing vol­ume typ­i­cal­ly sig­ni­fies strong investor inter­est and can pro­vide the nec­es­sary liq­uid­i­ty for an asset's price to move.