Blend Secures Top Spot in NFT Lending With 82% Market Share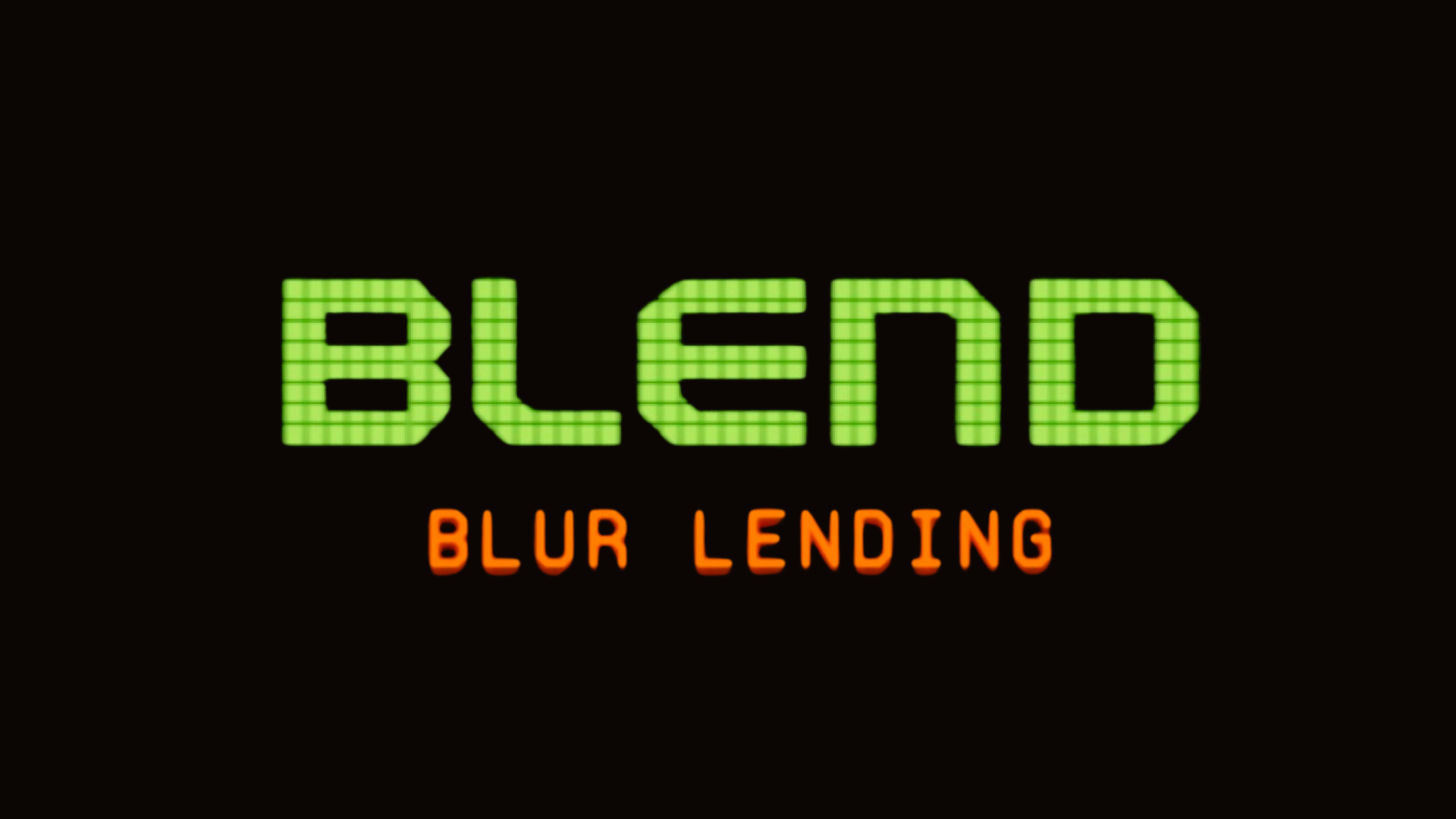 Blur quick­ly gained recog­ni­tion in the NFT sec­tor, and its lend­ing pro­to­col, Blend, seems to be fol­low­ing suit. Blend's pop­u­lar­i­ty has sky­rock­et­ed since its launch in May, eclips­ing its com­peti­tors and also dra­mat­i­cal­ly increas­ing the over­all vol­ume of NFT loans.
Accord­ing to data from Dap­pRadar, Blend secured 169,900 ETH ($308 mil­lion) in trad­ing vol­ume in just 22 days. The trad­ing vol­ume across all NFT lend­ing plat­forms? It reached about $375 mil­lion, mean­ing that Blend secured a stag­ger­ing 82 per­cent of the lend­ing vol­ume across all NFT lend­ing pro­to­cols in less than a month.
What's more, Blend's mar­ket share is like­ly to increase as its offer­ing con­tin­ues to expand. Cur­rent­ly, it sup­ports loans backed by four NFT col­lec­tions: Mila­dys, Azukis, DeGods, and wrapped ver­sions of Cryp­toP­unks. How­ev­er, Blur recent­ly announced it would be launch­ing lend­ing for Clone X, and oth­er projects are expect­ed to be added in the near future.
1/ 🚨BLEND ANNOUNCEMENT🚨

Blur Lend­ing (Blend) sup­port will be live short­ly for Clone X. pic.twitter.com/oN2HR5hVTL

— Blur (@blur_io) May 25, 2023
Blend's emer­gence in the NFT lend­ing mar­ket fol­lows Blur's ear­li­er suc­cess. Accord­ing to ana­lyt­ics from Del­phi Dig­i­tal, Blur secured 53% of the NFT mar­ket­place mar­ket share just a few months after its launch, quick­ly sur­pass­ing OpenSea to become the mar­ket leader. This was large­ly dri­ven by Blur's native token air­drop in Q1 2023, which result­ed in a sig­nif­i­cant increase in Ethereum's NFT trad­ing volumes.
Despite Blend's impres­sive mar­ket dom­i­nance, the prac­tice of using NFTs as col­lat­er­al for loans is not with­out its risks.
What to know
With Blend, Bor­row­ers pledge their NFTs as secu­ri­ty for a loan, estab­lish the con­di­tions of the loan, and are giv­en Ethereum from a lender while the NFT remains as collateral.
While it seems like a dream come true to be able to pur­chase blue-chip NFTs — or oth­er items — with­out hav­ing the nec­es­sary funds upfront, many have already expe­ri­enced the down­sides of such prac­tices. For exam­ple, what hap­pens when floor prices sud­den­ly drop?
A sit­u­a­tion like this hap­pened in 2022, when Bored Ape Yacht Club (BAYC) NFT prices dropped by 80% in six weeks. Those who had over-lever­aged them­selves by using their Apes as col­lat­er­al for loans faced mar­gin calls, a sit­u­a­tion where lenders request addi­tion­al col­lat­er­al to com­pen­sate for the decreased val­ue of the asset.
But despite the risks, Blur shows no signs of slow­ing down. The com­pa­ny announced a new fea­ture on May 24 that will allow users to "extend [their] loans by pay­ing down as lit­tle as 0.1 ETH instead of repay­ing the full amount at once."
1/ 🚨FEATURE ANNOUNCEMENT🚨

You can now bor­row ETH and pay back your loan in small incre­ments over time instead of all at once.

This works for NFTs bought with BNPL and NFTs you bor­row direct­ly with. pic.twitter.com/GtUzAzDBwp

— Blur (@blur_io) May 24, 2023
This strate­gic move is not only like­ly to retain exist­ing users but also to con­tin­ue to attract new par­tic­i­pants to the plat­form. How­ev­er, while Blend's rapid ascen­sion in the NFT lend­ing mar­ket is undoubt­ed­ly impres­sive, it is impor­tant for par­tic­i­pants to under­stand and nav­i­gate the inher­ent risks involved in using NFTs as col­lat­er­al for loans.
Editor's note: This arti­cle was writ­ten by an nft now staff mem­ber in col­lab­o­ra­tion with OpenAI's GPT‑4.