MakerDAO Sticks with USDC Reserve Despite Calls for Diversification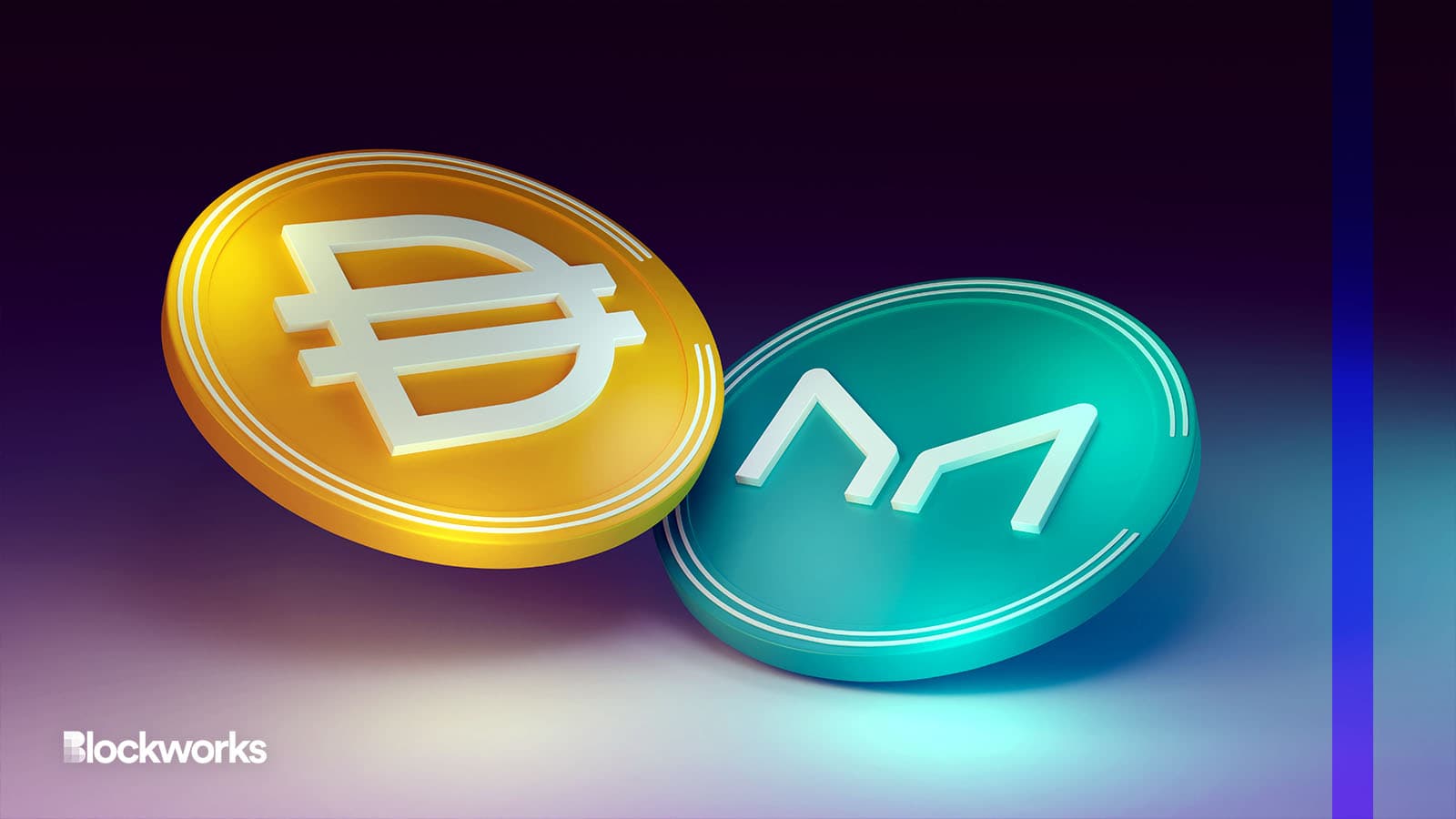 Mak­er­DAO mem­bers vot­ed against diver­si­fy­ing the pri­ma­ry reserve sta­ble­coin asset back­ing its DAI token on Thurs­day, opt­ing to keep Circle's USDC in place despite breach­ing all-time lows last week.
In an instant "run-off vote," where par­tic­i­pants rank options in order of pref­er­ence, more than 93,000 gov­er­nance tokens, or 79% of the total vote, were cast in favor of main­tain­ing USDC, results from a recent gov­er­nance poll shows.
It fol­lows a chaot­ic peri­od in the tra­di­tion­al finan­cial and cryp­to mar­kets with one of issuer Circle's main bank­ing part­ners, Sil­i­con Val­ley Bank, being tak­en over by the FDIC. While investor's nerves have been calmed, the vote was an insur­ance hedge against fur­ther sys­temic risks.
Cir­cle revealed it had some $3.3 bil­lion trapped with­in the bank, trig­ger­ing a 48 hour run on the company's token which briefly forced prices to as low as $0.87, and also desta­bi­lized oth­er sta­ble­coins — DAI among them.
Cir­cle CEO Jere­my Allaire quick­ly reas­sured investors it would be able to meet redemp­tions, stat­ing the com­pa­ny would cov­er any short­fall incurred using cor­po­rate resources.
As a result, DAO mem­bers were pre­sent­ed with two options: Fur­ther diver­si­fy DAI's sta­ble­coin reserves with Gemini's GUSD and the Pax­os' USDP as viable can­di­dates, or main­tain the sta­tus quo.
DAI is designed to hold its peg with the US dol­lar on a 1:1 ratio through a sys­tem of col­lat­er­al­ized debt posi­tions. Users can deposit col­lat­er­al in the form of ETH or oth­er dig­i­tal assets and mint DAI against it.
Mak­er­DAO intro­duced its Peg Sta­bil­i­ty Mod­ule in 2020 at a time when the cryp­to mar­ket was expe­ri­enc­ing large bouts of volatil­i­ty. The mod­ule allows users to swap between USDC, USDP, GUSD and DAI at no cost.
"Among inte­grat­ed sta­ble­coins, USDP and GUSD seem to still have some­what low­er fun­da­men­tal coun­ter­par­ty risk, with greater assur­ance of the sta­ble­coins being bank­rupt­cy remote and some­what low­er risk with­in their back­ing," Mak­er­DAO said in a forum post.
The first option was con­sid­ered as a means to "more even­ly dis­trib­ute" its sta­ble­coin reserves and pro­tect against the 'immi­nent risk of cas­cad­ing bank runs and loss­es on unin­sured deposits," Mak­er­DAO said.
But vot­ers deter­mined that USDC was work­ing just fine, set­ting aside the seri­ous wob­ble two weeks ago.
---
Get the day's top cryp­to news and insights deliv­ered to your email every evening. Sub­scribe to Block­works' free newslet­ter now.
Want alpha sent direct­ly to your inbox? Get degen trade ideas, gov­er­nance updates, token per­for­mance, can't‑miss tweets and more from Block­works Research's Dai­ly Debrief.
Can't wait? Get our news the fastest way pos­si­ble. Join us on Telegram and fol­low us on Google News.
---
Source link