Litecoin Whales Begin Accumulating, Can Price Reclaim $100?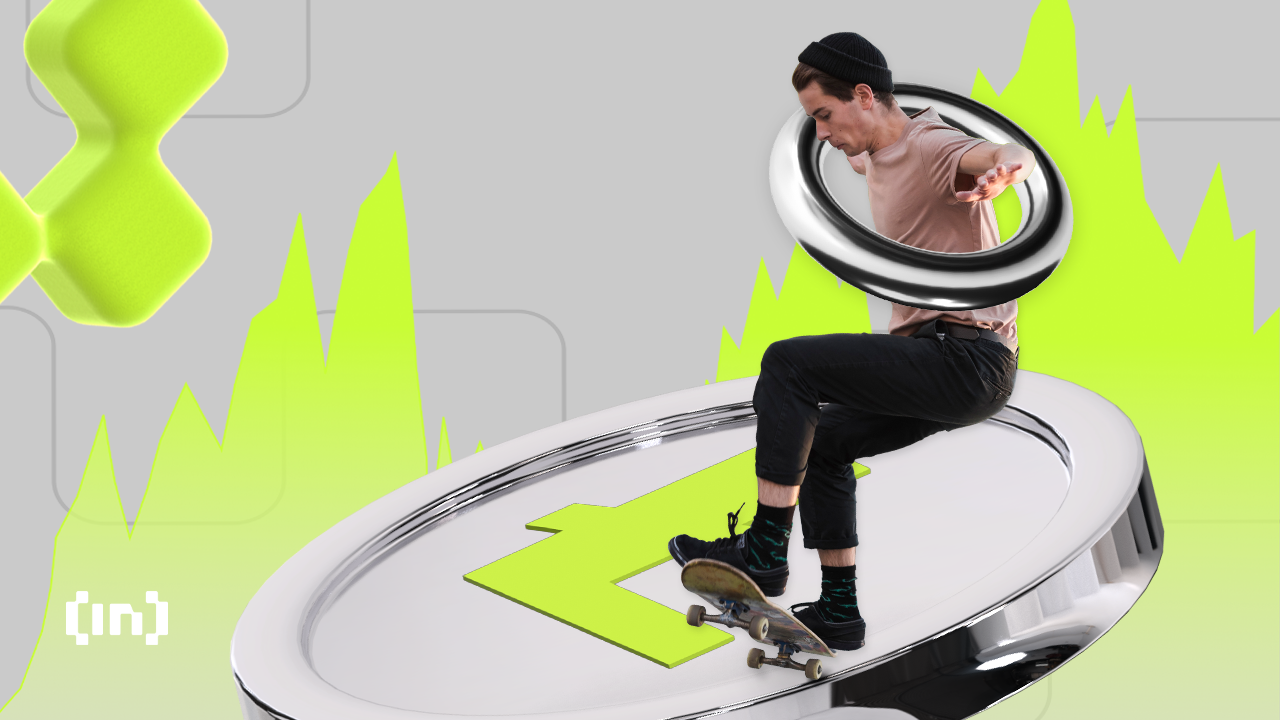 Albeit short-lived, Lite­coin (LTC) reclaimed the $100 lev­el in Feb­ru­ary. After retrac­ing below $70 on March 10, how much impact can the ris­ing whale activ­i­ty have on LTC in the com­ing weeks?
Whales are tak­ing advan­tage of the recent Lite­coin cor­rec­tion to buy the dip.
Litecoin Whale Activity Has Intensified
Lite­coin broke above $100 on Feb. 15. It was the first time LTC surged above $100 since slip­ping below the mile­stone in the after­math of the Ter­raUST crash in May 2022. Crit­i­cal on-chain met­rics reveal that the recent 30% retrace­ment has not deterred cryp­to whales.
Accord­ing to, IntoThe­Block, a blockchain data ana­lyt­ics firm, the aver­age size of LTC trans­ac­tions has increased by over 600% in March 2023.
The chart below illus­trates that the aver­age LTC trans­ac­tion size has increased from $13,355 on March 2 to $81,022 by March 23. This rep­re­sents a six­fold increase in large transactions.
When the aver­age trans­ac­tion size increas­es as the price retraces, it sig­nals an influx of large investors look­ing to buy the dip. Fur­ther­more, con­sid­er­ing their finan­cial pow­er, buy pres­sure from large cryp­to investors may push LTC into anoth­er ral­ly in the com­ing weeks.
Notably, the recent accu­mu­la­tion trend among a crit­i­cal clus­ter of whales fur­ther val­i­dates this bull­ish stance. San­ti­ment data shows buy­ing pres­sure from Litce­coin whale investors hold­ing 1 mil­lion to 10 mil­lion LTC.
The blue line in the chart below shows that the whales start­ed buy­ing on March 1, when the price dropped. Between March 1 and March 24, they added 900,000 LTC tokens worth approx­i­mate­ly $80 million.
This clus­ter of whales took advan­tage of the recent dip to accu­mu­late more tokens as they posi­tioned them­selves for future gains. Con­sid­er­ing how they have per­fect­ly timed their moves in the past, Lite­coin could soon enter anoth­er rally.
LTC Price Prediction: $110 is Achievable
Sentiment's mar­ket val­ue to real­ized val­ue (MVRV) ratio shows that investors who bought Lite­coin in the last 30 days are at a 10% prof­it. A close look at his­tor­i­cal MVRV trends sug­gests that LTC hold­ers have often tak­en prof­its at the 20% zone. This means that $100 will like­ly be the next LTC resis­tance zone.
How­ev­er, if Litce­coin push­es above $100, then the hold­ers can expect min­i­mal resis­tance until it reach­es $115, around the 27% prof­it-tak­ing line.
Still, the bears can turn this around if LTC can slip below $80 at the 15% stop-loss zone. Fur­ther down­swing may see LTC drop below $70 again before hold­ers decide to cut their losses.
Disclaimer
BeIn­Cryp­to strives to pro­vide accu­rate and up-to-date infor­ma­tion, but it will not be respon­si­ble for any miss­ing facts or inac­cu­rate infor­ma­tion. You com­ply and under­stand that you should use any of this infor­ma­tion at your own risk. Cryp­tocur­ren­cies are high­ly volatile finan­cial assets, so research and make your own finan­cial decisions.