Stock-to-Flow Model Creator Comments on Bitcoin (BTC) Price Spike Over $27,700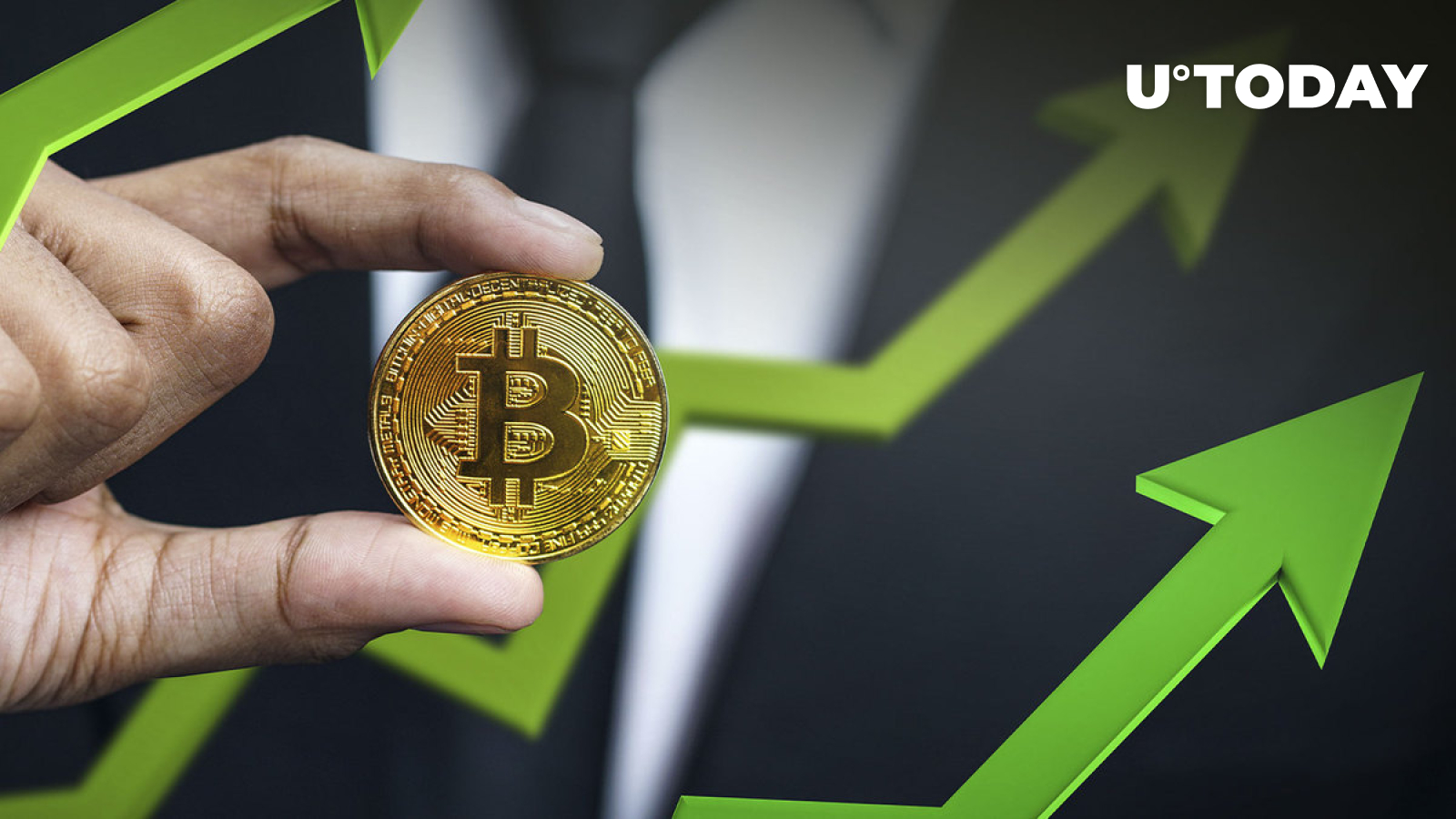 Vladislav Sopov
Bit­coin (BTC) might print new all-time high before April 2024: Mys­te­ri­ous ana­lyst PlanB breaks silence
Anony­mous Bit­coin (BTC) ana­lyst PlanB, the author of its stock-to-flow price mod­el, claims that with the recent upsurge to $27,700, the flag­ship cryp­to is return­ing to the "dark blue area" of his uber-bull­ish chart. As such, we are going to see one more "top" in this cycle, he concludes.
Bitcoin (BTC) back on track, new ATH possible soon, PlanB says
Accord­ing to a thread shared by PlanB (@100trillionUSD) on Twit­ter, Bit­coin (BTC), the first cryp­tocur­ren­cy, is return­ing to its "stock-to-flow" pat­tern. As such, some vari­a­tions of S2F mod­els might be valid again, and we should be ready for a new all-time high in this cycle.
#Bit­coin bounc­ing back towards dark blue area of the stock to flow val­u­a­tion mod­el. Hate it or love it, the halv­ing is com­ing. Trip­ple top (new ath) in the cur­rent cycle is not impos­si­ble, IMO.https://t.co/lZXhhMJ1I4 pic.twitter.com/0qFuLgTG3f

— PlanB (@100trillionUSD) March 18, 2023
Before 2021, every bull­ish cycle of the Bit­coin (BTC) price end­ed with a top (Jan. 14, Dec. 17). How­ev­er, in 2021, it print­ed a "dou­ble top" pat­tern, set­ting highs in May and Novem­ber. PlanB fore­sees that the next all-time high might be also reached before the next min­ing reward reduc­tion. It will be the first bull­ish cycle of Bit­coin (BTC) with three tops in a row.
Should this fore­cast be valid, Bit­coin (BTC) will reach a new high before April 2024. Pre­vi­ous ATH was reg­is­tered on Nov. 10, 2021, at $68,789, as per Coin­Mar­ket­Cap data. PlanB admit­ted that he is not 100% sure about the valid­i­ty of this sug­ges­tion, but it does not seem impos­si­ble for him.
Last week was the most suc­cess­ful for the Bit­coin (BTC) price in almost two years. In sev­en days, it became the best per­former of the top 25 assets by mar­ket cap: the BTC price increased by over 36% and reached lev­els unseen since June 2022. Today, on March 18, 2023, in ear­ly morn­ing hours, it almost touched $28,000 on major spot exchanges.
Crypto Twitter excited by PlanB's comeback
Some fol­low­ers of Plan­B's Twit­ter noticed that his super-opti­mistic pre­dic­tions are only pub­lished when bull­ish sen­ti­ment dom­i­nates on the mar­ket. The ana­lyst dis­missed such accu­sa­tions: his "silence" should be attrib­uted to imper­son­ators' attacks and Twit­ter algorithms.
No, I was shad­ow­banned by twit­ter. (…) 89 imper­son­ators, spam bot attacks, troll armies, every­thing to pre­vent peo­ple from see­ing my tweets. I have not been gone for a year and tweet­ed every day
The stock-to-flow mod­el by PlanB and his fol­low­ers is based on the assump­tion that Bit­coin (BTC) becomes scarcer due to peri­od­i­cal reduc­tions of its emis­sion. With its scarci­ty, its price also goes up thanks to the law of sup­ply and demand. How­ev­er, in the 2022 bear­ish reces­sion, the S2F mod­el failed: BTC left the pat­tern it had fol­lowed since the net­work's launch.
It should be not­ed that the Bit­coin (BTC) eupho­ria looks heav­i­ly over­heat­ed today. Cryp­to Fear and Greed Index by Alternative.me sees the BTC sen­ti­ment at 64/100 in the "Greed Zone." Iron­i­cal­ly, the last time it was so high was when the Bit­coin (BTC) price set its lat­est ATH in mid-Novem­ber 2021.
How­ev­er, some ana­lysts are sure that this upsurge is dri­ven by on-chain fun­da­men­tals, not by arti­fi­cial hype.