Ethereum (ETH) Shanghai De-Risks Staking, Expect More ETH Locked, Top Analyst Chris Burniske Says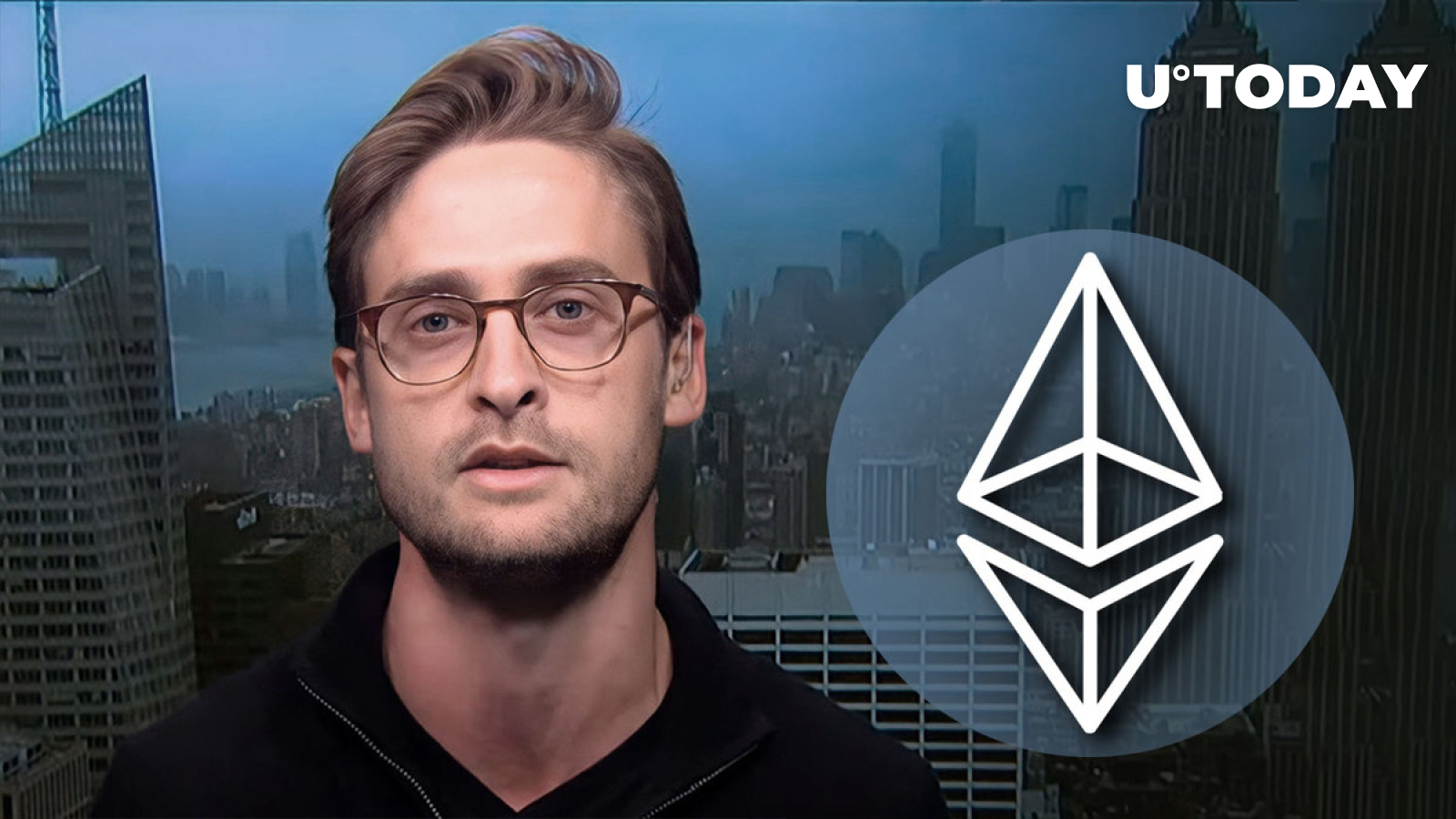 Vladislav Sopov
Blockchain vet­er­an Chris Bur­niske, co-founder of Place­hold­er and for­mer head of cryp­to in ARK, shares his coun­ter­in­tu­itive take on Shang­hai upgrade
The major­i­ty of Ethereum (ETH) enthu­si­asts are scared about the effects Shang­hai acti­va­tion might have on its toke­nomics. As it will enable Ether (ETH) with­draw­al from stak­ing con­tracts ("unstak­ing"), a sig­nif­i­cant amount of Ether might be released on mar­kets. Here's why this is not total­ly correct.
No ETH price dump after Shanghai activation: Chris Burniske on risks and sentiment
In his recent tweet, Bur­niske high­light­ed one unob­vi­ous effect of Ethereum (ETH) Shang­hai acti­va­tion. Accord­ing to him, the oppor­tu­ni­ty to "unstake" Ether (ETH) is a de-risk­ing fac­tor. As such, ETH stak­ing is set to become more risk-free since Q2, 2023.
Shang­hai de-risks Ethereum stak­ing, expect the % of $ETH staked to 2–4x in the quar­ters fol­low­ing it. Those are bull­ish flows, not bear­ish. Expect volatil­i­ty, but don't get faked out. pic.twitter.com/lsWTjW9MSx

— Chris Bur­niske (@cburniske) March 17, 2023
There­fore, more Ethereum (ETH) enthu­si­asts with var­i­ous deposits will like­ly join its stak­ing ecosys­tem. In a few quar­ters, the share of Ether sup­ply locked in stak­ing con­tracts might add 100–300%. So, the acti­va­tion of Shang­hai will result in volatil­i­ty, but not in panic-selling.
Bur­niske also indi­cat­ed that the Ethereum (ETH) stak­ing process is still in its infan­cy: only 15% of Ether (ETH) is staked. To pro­vide con­text, for "Ethereum killers" Car­dano (ADA) and Solana (SOL), this indi­ca­tor is about 70%. Ethereum (ETH) hold­ers avoid­ed stak­ing their deposits since with­out an oppor­tu­ni­ty to with­draw funds, this lock­up strat­e­gy was too risky for them.
Bit­coin (BTC) entre­pre­neur Matt Odell sug­gest­ed that all avail­able Ethereum (ETH) sup­ply will migrate to the orange coin. Chris Bur­niske is not enthu­si­as­tic about this scenario:
The oth­er 85% of unlocked $ETH can flee from Ethereum to Bit­coin as it pleas­es. Time to hang up the tired nar­ra­tive, both $BTC and $ETH are qual­i­ty assets
Ethereum (ETH) is trad­ing at $1,822, up 4.4% in the last 24 hours. Yes­ter­day, it reached the high­est lev­els since August 2022.
Shapella upgrade inches closer to mainnet activation
First major upgrade of post-Merge Ethereum (ETH), Shapel­la (Shang­hai + Capel­la) will be acti­vat­ed on main­net on April 12, 2023, at about 10:27 p.m. UTC. This infor­ma­tion was post­ed by Ethereum (ETH) core dev Tim Beiko.
Ethereum (ETH) devel­op­ers suc­cess­ful­ly acti­vat­ed Shapel­la in Goer­li, the most pop­u­lar Ethereum (ETH) test­net. It becomes the lat­est sand­box envi­ron­ment for Shapel­la stress-test­ing before main­net deployment.
This upgrade sig­nals the last phase of Ethereum (ETH) migra­tion from proof of work to the proof-of-stake consensus.