'China's MATIC' Conflux (CFX) Is Officially Unicorn as $1 Billion Market Cap Is Achieved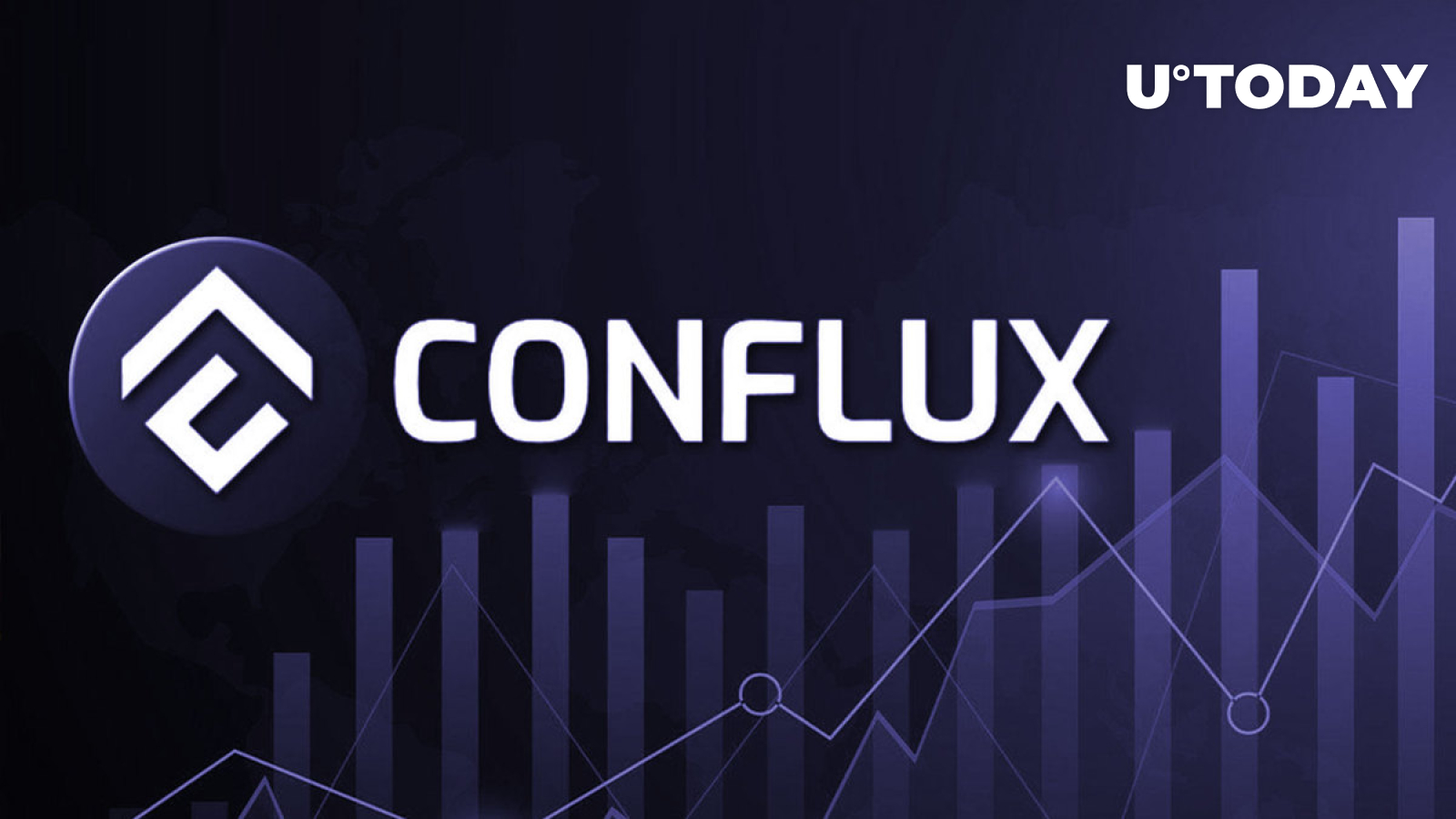 Gamza Khan­zadaev
Con­flux Net­work token ris­es 130% to become most prof­itable cryp­to asset of week in top 100
Dis­claimer: The opin­ion expressed here is not invest­ment advice – it is pro­vid­ed for infor­ma­tion­al pur­pos­es only. It does not nec­es­sar­i­ly reflect the opin­ion of U.Today. Every invest­ment and all trad­ing involves risk, so you should always per­form your own research pri­or to mak­ing deci­sions. We do not rec­om­mend invest­ing mon­ey you can­not afford to lose.
The Con­flux Net­work token, CFX, has become the most prof­itable cryp­tocur­ren­cy asset of the week from Coin­Mar­ket­Cap's top 100 after its price rose by more than 110% in the peri­od. After open­ing the week at $0.183 per token, CFX is already trad­ing at $0.39 by the end of it, at one point even reach­ing $0.435.
Most impor­tant, how­ev­er, is not the CFX price action, but the fact that it result­ed in the mar­ket cap­i­tal­iza­tion of the Con­flux Net­work token sur­pass­ing the $1 bil­lion mark for the first time. CFX has thus become some­thing of a uni­corn, as start-ups achiev­ing such val­u­a­tions are called, and now takes the 55th place in the rank­ing of the largest cryp­tocur­ren­cies. Amus­ing­ly, accord­ing to Coin­Mar­ket­Cap, the token had a mar­ket cap­i­tal­iza­tion of less than $50 mil­lion at the start of the year.
What's the hype around Conflux Network (CFX)?
CFX first came to light after its inte­gra­tion with Chi­na's Insta­gram coun­ter­part, Xiao­hong­shu, ear­li­er this year. At the same time, it emerged that Con­flux Net­work was the only reg­u­la­to­ry-com­pli­ant blockchain in Chi­na and even man­aged to col­lab­o­rate with McDon­alds in its home country.
The next heavy­weight argu­ment was an announce­ment from Chi­na Tele­com about the launch of SIM cards with Con­flux Net­work's blockchain sup­port. As a result of all these high-pro­file col­lab­o­ra­tions and part­ner­ships, CFX has come to be known as the Chi­nese MATIC.