AAVE Price Aims to Recover and Potentially Reach New Highs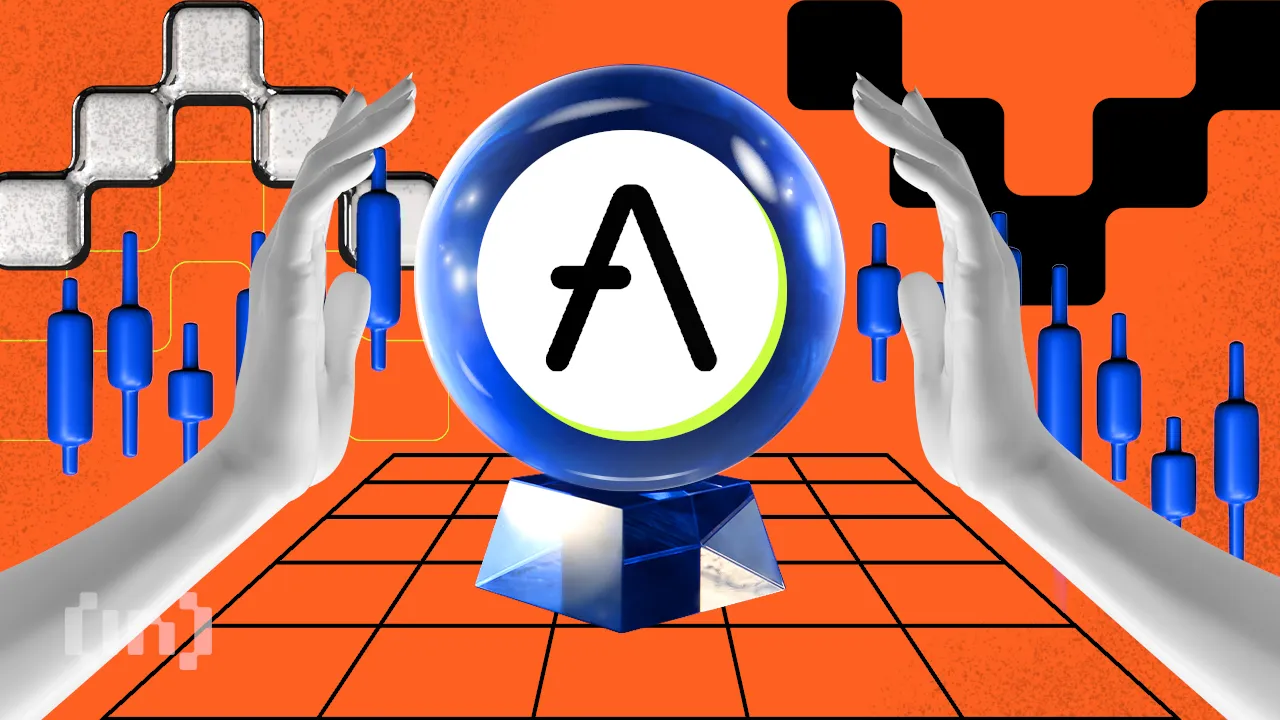 AAVE hold­ers endured a 12% loss in Feb­ru­ary. Yet, sev­er­al on-chain met­rics sig­nal an extend­ed price slump.
Will sell pres­sure height­en as bear­ish cryp­to investors keep mov­ing tokens into exchanges?
DeFi Investors are Unstaking
Hold­ers of AAVE, the native token of the open-source lend­ing pro­to­col, have endured a 12% slump in price over the last 30 days. Still, on-chain indi­ca­tors indi­cate that the mar­ket may remain bear­ish for the fore­see­able future.
Accord­ing to promi­nent on-chain data and intel­li­gence provider, Glassnode, the vol­ume of AAVE deposit­ed in smart con­tracts has been on a down­trend for two con­sec­u­tive months.
The per­cent­age of AAVE tokens locked up in DeFi smart con­tracts has made a series of con­sec­u­tive new lows since the start of February.
Since Feb 28, the vol­ume of AAVE tokens locked up across var­i­ous DeFi pro­to­cols has decreased con­sid­er­ably by near­ly 60,000 AAVE (0.42% of the total cir­cu­lat­ing sup­ply) as of March 15.
When DeFi investors unlock tokens from smart con­tracts, it increas­es the units of tokens avail­able to be trad­ed on exchanges. And the influx of new­ly-unlocked tokens can trig­ger a price slump in the short term.
In a sim­i­lar bear­ish out­look, the inflow of AAVE tokens on exchanges has con­sis­tent­ly out­paced out­flows in the first half of March. The Exchange Net­flow met­ric tracks the sur­plus flow of tokens into exchanges when dai­ly out­flows are deducted.
The net­flow of AAVE tokens on rec­og­nized exchange wal­lets has been pos­i­tive for more than 14 con­sec­u­tive days since the close of February.
Accord­ing to Glassnode, exchange inflows have out­weighed out­flows by at least 16,000 AAVE tokens each day of the open­ing half of March 2023. An extend­ed peri­od of pos­i­tive exchange net­flow typ­i­cal­ly denotes an over­sup­plied mar­ket. This could mean hold­ers are increas­ing­ly posi­tion­ing them­selves for short-term trad­ing opportunities.
Ulti­mate­ly, if AAVE hold­ers con­tin­ue to unstake tokens from smart con­tracts at the cur­rent rate and exchange net­flow remains pos­i­tive, cryp­to investors can expect an extend­ed price slump in the com­ing weeks.
AAVE Price Prediction: The Odds Favor the Bears
IntoThe­Block's Glob­al In/Out of the Mon­ey data pro­vides an insight into the poten­tial AAVE bull­ish price per­for­mance. The GIOM met­ric tracks the price dis­tri­b­u­tion of token hold­ers based on the vol­ume of tokens held in each address.
Only 33% of AAVE hold­ers are "in the mon­ey" or "in prof­it" around the cur­rent prices. Still, AAVE cur­rent­ly flash­es sig­nals of impend­ing sell pressure.
Going by the cur­rent on-chain indi­ca­tors, AAVE is like­ly to decline toward $68. This is where 16,000 address­es hold­ing 3 mil­lion tokens can offer some sup­port. If this sup­port fails to hold, AAVE will like­ly drop to $55. The aver­age pur­chase price of anoth­er clus­ter of 20,000 hold­ers with 2 mil­lion tokens.
How­ev­er, if AAVE makes an unlike­ly rebound, it could be test­ed ini­tial­ly at $85. The max­i­mum price that 13,000 address­es have bought 6.4 mil­lion tokens. If it breaks above $85, AAVE could ral­ly toward the next sig­nif­i­cant clus­ter of resis­tance at around $110. Here is where 28,000 address­es may be look­ing to take some prof­it on their 2.3 mil­lion AAVE holdings.
Disclaimer
BeIn­Cryp­to strives to pro­vide accu­rate and up-to-date infor­ma­tion, but it will not be respon­si­ble for any miss­ing facts or inac­cu­rate infor­ma­tion. You com­ply and under­stand that you should use any of this infor­ma­tion at your own risk. Cryp­tocur­ren­cies are high­ly volatile finan­cial assets, so research and make your own finan­cial decisions.