Shiba Inu (SHIB), BONE, LEASH Prices Recover as Community Fights FUD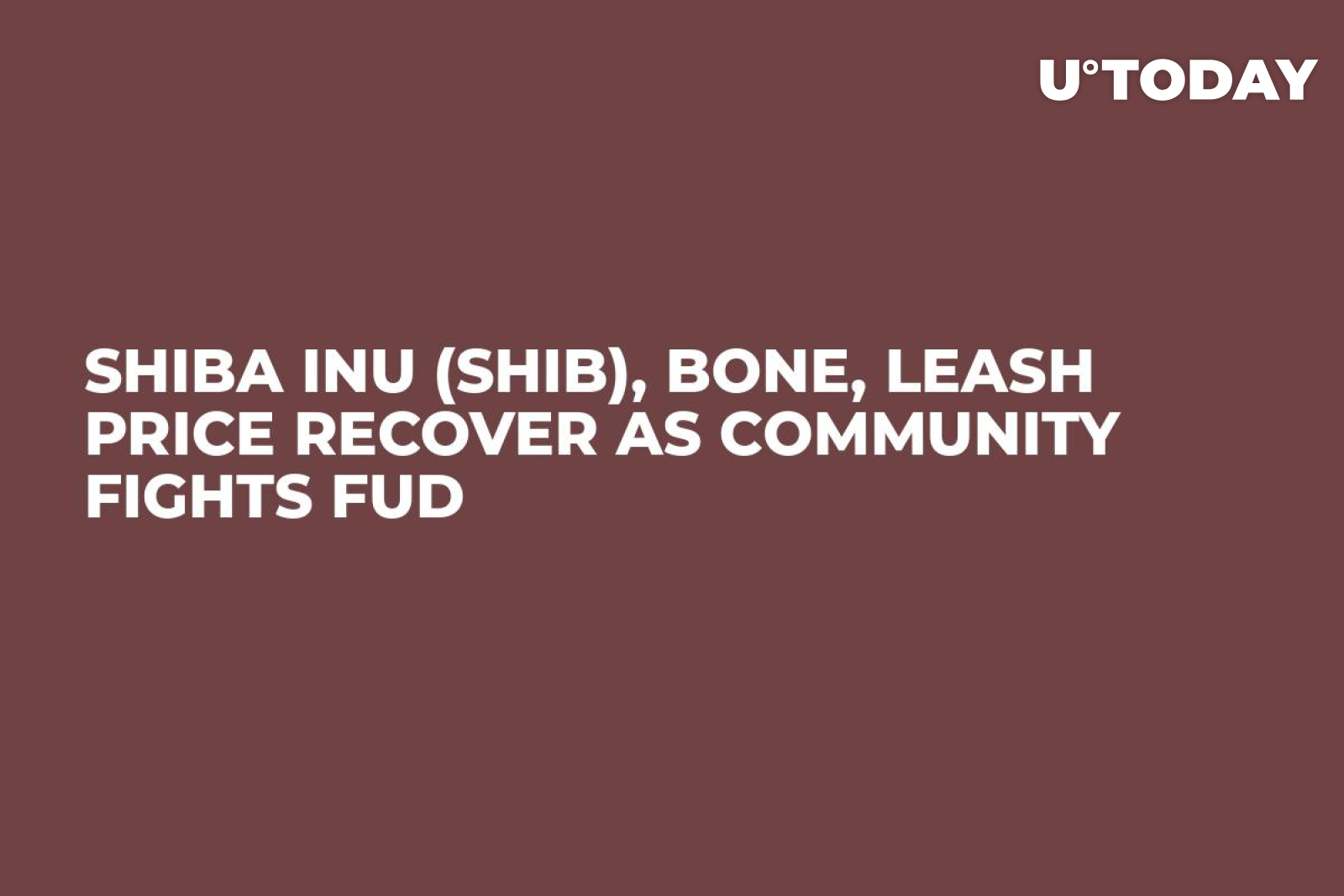 Shi­ba Inu ecosys­tem tokens Shi­ba Inu (SHIB), Bone ShibaSwap (BONE) and Doge Killer (LEASH) saw a dras­tic decline in price on March 16 after con­cern­ing reports cir­cu­lat­ed regard­ing the Shibar­i­um codebase.
A Shi­ba Inu com­mu­ni­ty mem­ber had post­ed on Dis­cord, alleg­ing that the Shibar­i­um chain shared the same ChainID as the Rinia test­net chain, 917. The BONE price took a hit, falling as much as 20% to reach lows of $1.08 on March 16. Over $5 mil­lion worth of BONE was unstaked as some took the route of pan­ic sell­ing as con­cerns emerge.
Shi­ba Inu's SHIB price and Doge Killer (LEASH) were also pum­meled as both tokens dipped to intra­day lows of $0.0000102 and $427, respec­tive­ly, on March 16.
How­ev­er, the sen­ti­ment seems to be grad­u­al­ly improv­ing as the SHIB lead devel­op­er dis­miss­es the con­cerns as FUD. Shi­ba devel­op­er Kaal Dhairya also teased a new Shibar­i­um beta deploy­ment, dous­ing the flames.
At the time of writ­ing, SHIB was up 4.49% in the last 24 hours at $0.0000108, BONE was up 1.79% in the same time frame at $1.28 and LEASH was up 2.66% to trade at $471.
Shiba Inu burning increases
Accord­ing to the Shib­burn Twit­ter account, The com­mu­ni­ty made an enor­mous burn of 934,428,791 SHIB tokens in 57 trans­ac­tions. The SHIB burn rate is up 6,170.59%.
Koy­oTo­ken was attrib­uted with hav­ing burned 924,150,949 SHIB in a sin­gle trans­ac­tion. It also claims to have destroyed 4,631,179,336 SHIB through sev­er­al trans­ac­tions in the last eight days.