Billionaire Investor Charlie Munger Reiterates US Should Ban Bitcoin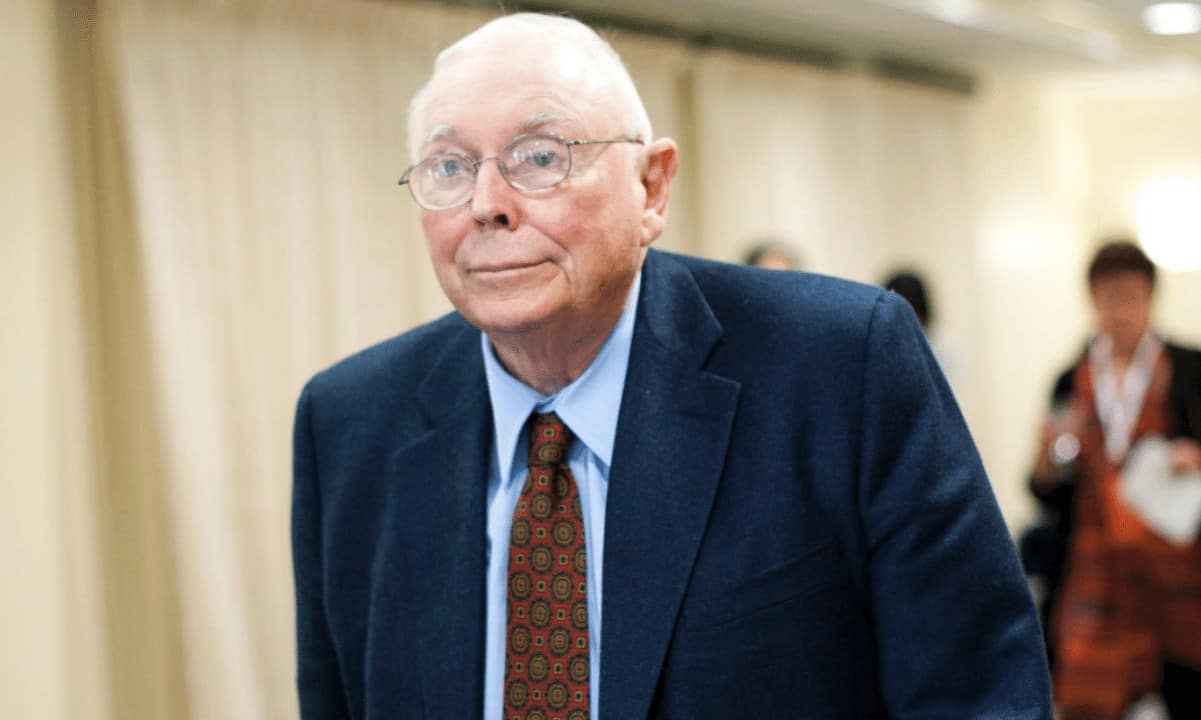 Char­lie Munger, the Vice Chair­man of Berk­shire Hath­away and War­ren Buffett's right-hand man, reit­er­at­ed his stance against Bit­coin and the entire cryp­to industry.
This time, the Amer­i­can bil­lion­aire investor urged the Unit­ed States gov­ern­ment to ban all cryp­tocur­ren­cies as they are bound to cause more harm than good.
Munger Attacks Again
In an opin­ion pub­lished on main­stream media, the Wall Street Jour­nal (WSJ), Munger argued that unvet­ted pri­vate com­pa­nies are issu­ing thou­sands of cryp­tocur­ren­cies, cit­ing the gap in cryp­to reg­u­la­tion in the U.S. as a rea­son for that.
These dig­i­tal assets have become pub­licly trad­ed with­out gov­ern­men­tal pre-approval of dis­clo­sures and pose a risk to the country's eco­nom­ic health.
The bil­lion­aire investor likened such a lev­el of cap­i­tal­ism to a remark attrib­uted to renowned Amer­i­can writer Mark Twain: "A mine is a hole in the ground with a liar on top."
While blam­ing the government's lack of reg­u­la­tion, Munger argued that such dig­i­tal assets were nei­ther cur­ren­cies nor com­modi­ties and secu­ri­ties. He clas­si­fied cryp­tocur­ren­cies as gam­bling con­tracts in a coun­try where they are tra­di­tion­al­ly reg­u­lat­ed by "states that com­pete in laxity."
The Berk­shire vice-chair­man insist­ed that the U.S. enact a new fed­er­al law to ban cryp­tocur­ren­cies and pre­vent such inci­dents from continuing.
An Example of "Uncommon Sense"
To sup­port his point, Munger cit­ed two prece­dents. The first was the case where China's com­mu­nist gov­ern­ment recent­ly banned cryp­tocur­ren­cies. He called it a wise deci­sion as they knew that such cur­ren­cies would cause more harm than good.
Fur­ther­more, the Bit­coin crit­ic men­tioned an inci­dent in Eng­land in the ear­ly 1700s where the coun­try banned all pub­lic trad­ing in new com­mon stocks. The ban result­ed from a shat­tered plan that involved amass­ing prof­its by using slow-mov­ing sail­ing ships to trade with the poor.
The ban was enforced for about 100 years, and accord­ing to Munger, this made Eng­land con­tribute the most to the march of civilization.
"What should the U.S. do after a ban of cryp­tocur­ren­cies is in place? Well, one more action might make sense: Thank the Chi­nese com­mu­nist leader for his splen­did exam­ple of uncom­mon sense," Munger added.
SPECIAL OFFER (Spon­sored)
Binance Free $100 (Exclu­sive): Use this link to reg­is­ter and receive $100 free and 10% off fees on Binance Futures first month
(
terms
).
PrimeXBT Spe­cial Offer: Use this link to reg­is­ter & enter POTATO50 code to receive up to $7,000 on your deposits.