The Most Famous NFT Artists Around The World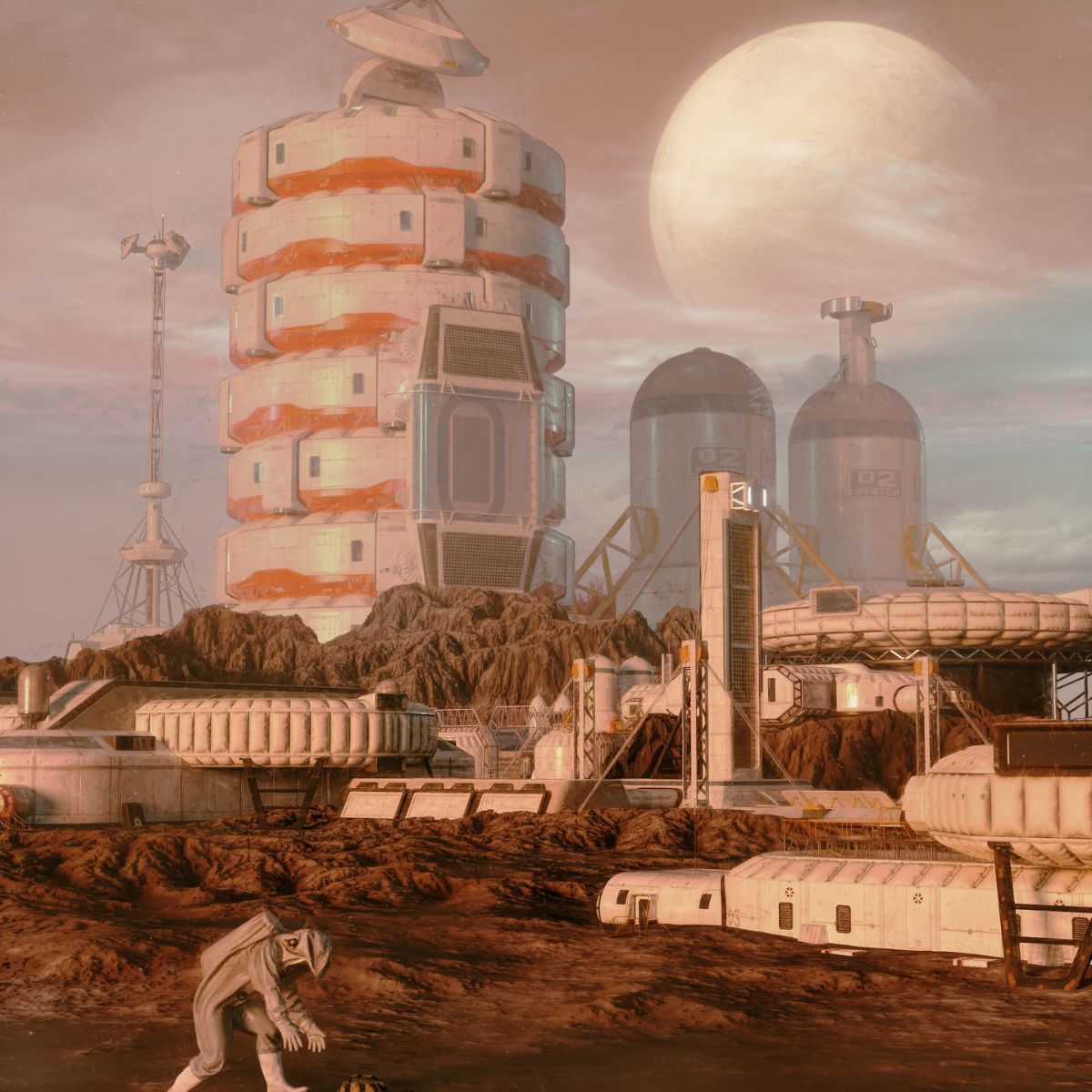 The world of non-fun­gi­ble tokens (NFTs) is a fair­ly new realm in itself. Exclu­sive own­er­ship, the authen­tic­i­ty of an item, dig­i­tal art­works, col­lec­tables, real estate, music and even its own dig­i­tal cur­ren­cy — under­stand­ing the NFT sphere means step­ping inside a vir­tu­al uni­verse with its own set of dynam­ics and vibrant fea­tures. And, speak­ing of dig­i­tal art­work and NFT col­lec­tions, the top and most famous NFT artists around the world con­stant­ly strive to bridge the gap between the vir­tu­al and real are­nas and bring alive stun­ning art­works that evoke imag­i­na­tion while giv­ing strong messages.
Gone are the days when one would vis­it a gallery to pur­chase a unique art­work and dec­o­rate it as their liv­ing room cen­tre­piece. In today's dig­i­tal world, there are ded­i­cat­ed mar­ket­places and online gal­leries which house some of the most famous NFT col­lec­tions for you to choose from and buy. Blockchain-mint­ed and unique­ly cod­ed NFT art can range from rare doo­dles, car­toon fig­ures, music, albums, videos or lit­er­al­ly any­thing that one might fancy.
With NFT sales run­ning into bil­lions of dol­lars, it has real­ly changed the way one per­ceives invest­ments. Easy buy­ing of cryp­tocur­ren­cy, an ener­gy-effi­cient mint­ing process and a vari­ety of NFT art can make you feel like a kid in a can­dy store.
In fact, some of the high­est-rat­ed NFT mar­ket­places have also pro­vid­ed an inter­ac­tive plat­form to the NFT com­mu­ni­ty, where both buy­ers and sell­ers can come togeth­er and chat, dis­cov­er new bud­ding artists and explore dig­i­tal art just like how a per­son would do at the local gallery. OpenSea (the largest NFT mar­ket­place), Super­Rare and Nifty Gate­way are among the best ones to visit.
The best part is that being an NFT artist doesn't have any age cap and one can be anony­mous as well. From a 19-year-old Fewocious to an 87-year-old José Del­bo, the most famous NFT artists all have their own ways of express­ing and cre­at­ing.
If you are ready to delve into the NFT world and wish to know more about some of the top and most famous NFT artists, we have you covered.
The most famous and best-selling NFT artists in the world
PAK
Con­sid­ered one of the most pro­lif­ic and suc­cess­ful NFT artists, PAK also has some of the most expen­sive NFT col­lec­tions to his cred­it. The anony­mous artist for­mer­ly called PAK Murat, is quite active on social media and is the brain behind Archil­lect, the AI algo­rithm that helps you scout for images on the inter­net to post on social media handles.
In 2020, PAK released an NFT tilt­ed Cloud Mon­u­ment Dark on Super­Rare which fetched 3.5 ETH or USD 788. His high­est-gross­ing NFT Clock ticked in at a whop­ping amount of USD 20,232,912.15 which trans­lates to about 16,593.059 ETH.
It has got noth­ing to do with an actu­al clock but is a dig­i­tal count of the num­ber of days Wik­iLeaks founder, Julian Assange is held up in Bel­marsh Prison. All pro­ceeds from this NFT sale go into fund­ing Assange's legal battle.
In Decem­ber 2021, PAK released the NFT art col­lec­tion titled Merge on Nifty Gate­way which sold for a record amount of USD 91.8 mil­lion and can be safe­ly referred to as one of the most expen­sive col­lec­tions in the NFT uni­verse.
Beeple
Mike Winkel­mann, who pop­u­lar­ly goes by the name Beeple, is one of the ear­li­est dig­i­tal art cre­ators to have entered the NFT zone. This graph­ic design­er-turned-NFT artist gets the high­est applause for draw­ing main­stream atten­tion and shed­ding a spot­light on NFTs.
In March 2021, Beeple broke all records and topped the charts for hav­ing sold the most expen­sive and famous NFT art. The piece, titled Every­days: The First 5000 Days, took 13 years to be made and is a col­lage of 5,000 small NFTs. It was the first of its kind to be sold by the renowned auc­tion house Christie's for a jaw-drop­ping price of USD 69,346,250. His oth­er works from the Every­days col­lec­tion became a huge phe­nom­e­non and act­ed as an impe­tus to the NFT community.
Oth­er not­ed works from the tal­ent­ed artist include a pletho­ra of objects and designs, rang­ing from whim­si­cal giant flies buzzing around Mike Pence's glad­i­a­tor fig­ure, with regards to the 2020 US vice pres­i­den­tial debate, to a pix­e­lat­ed Mona Lisa. His art­works are both inno­v­a­tive and time­less and pro­voke the imag­i­na­tion of the viewers.
Fewocious
Don't let Vic­tor Lan­glois' age deceive you, because in the guise of a 19-year-old resides one of the most suc­cess­ful and ground-break­ing cryp­to art cre­ators. He goes by the name Fewocious, and has gar­nered around USD 50 mil­lion through NFT art. As a promi­nent face of the queer NFT com­mu­ni­ty, Fewocious is among the most pop­u­lar NFT artists with a total sale of 3,189 NFTs.
His cre­ation, Nice to Meet You, I'm Mr. MiS­UN­DER­STOOD, became the high­est-sell­ing dig­i­tal art for the auc­tion house Sotheby's when it was mint­ed in Sep­tem­ber 2021. The piece depicts a bright­ly coloured sob­bing man, sur­round­ed by colour­ful clouds and flowers.
Fewocious broke his per­son­al record in April 2022, by earn­ing USD 20 mil­lion on Nifty Gate­way with his Paint Drop NFT col­lec­tion as part of the creator's upcom­ing gen­er­a­tive art project — Fewoworld.
Fewocious brings the dig­i­tal can­vas alive with his whim­si­cal and vibrant cre­ative designs that are vivid, graph­ic and rem­i­nis­cent of his oil paint­ings. Replete with colour­ful imagery inter­ject­ed with mono­chrome patch­es, they are an escape from his rough and abu­sive child­hood into a more play­ful mindset.
XCopy
As one of the pop­u­lar dig­i­tal art cre­ators, XCopy has long made his pres­ence felt as a bril­liant NFT artist. Noth­ing less than a renowned celebri­ty in this sphere, XCopy keeps his iden­ti­ty anony­mous but is known to live in London.
His famous Right-click and Save As guy NFT became a major hit and was lapped up by rap­per Snoop Dogg for a report­ed price of USD 7 mil­lion. The icon­ic NFT is a meme against dig­i­tal-art crit­ics who feel this space is absolute­ly worth­less and that online art can be saved and pro­cured just by a click. In fact, this isn't the first time that the "Drop It Like It's Hot" star indulged in an XCopy cre­ation. He also bought Some Ass­hole for a report­ed price of USD 3.9 mil­lion. It depicts a char­ac­ter in a suit and tie against an edgy red background.
XCopy also grabbed head­lines for the Nifty Gate­way col­lec­tion Max Pain which amassed near­ly USD 23 mil­lion in just 10 min­utes in March 2022. His dig­i­tal art tends to lean on the gory side and evokes a sense of a dark, macabre dystopi­an world.
Sneha Chakraborty
Sne­ha Chakraborty is an Indi­an mur­al and street artist who recent­ly for­ayed into the NFT art sec­tor and has cap­tured its pulse. Tra­di­tion­al Indi­an motifs, images of women and nomadic themes from all over the coun­try become her NFT muse. She most­ly uses Wazir to drop her cre­ations and has even worked on an NFT exhi­bi­tion for them.
In 2021, she pre­sent­ed her NFT art — a col­lec­tion of images of eight women whom Chakraborty met while trav­el­ling — at an exhi­bi­tion titled Embers. She told Ana­lyt­ics India mag­a­zine, "The exhib­it col­lab­o­rat­ed with the gallery, WazirX's plat­form and me. It was the first kind of exhi­bi­tion that had been done in India. (With the help of a friend), we added an extra AR lay­er to the sto­ry, show­cas­ing the paint­ings to add an aug­ment­ed real­i­ty layer."
As an NFT artist, Chakraborty believes there is still a long way to go and the com­mu­ni­ty is at a very nascent stage.
Siraj Hassan
Sir­aj Has­san is one of the most not­ed names in the Indi­an NFT scene. The Chen­nai-based soft­ware engi­neer-turned-visu­al artist has stirred the dig­i­tal air with his Caged NFT col­lec­tion on the OpenSea mar­ket­place since he dropped it in Jan­u­ary 2021.
The series is born out of Hassan's love for glass snow globes. The way snow globes bring a dreamy effect once stirred, is a source of inspi­ra­tion for the col­lec­tion which also draws cues from nature, graph­ic designs, bold skull motifs and the men­tal state.
Besides being an engi­neer, Has­san is also a pho­tog­ra­ph­er and video­g­ra­ph­er who began using soft­ware such as Adobe Pho­to­shop images in 2014. In 2020, he start­ed sell­ing his works on the inter­net. As a keen inter­est in cryp­tocur­ren­cy grew in his mind, he began learn­ing more about NFTs before releas­ing Caged.
Snowfro
Erick Calderon, bet­ter known as Snowfro, is tout­ed as one of the most famous NFT artists and dig­i­tal art cre­ators. He found­ed the gen­er­a­tive art site Art Blocks in Novem­ber 2020, and since then has gar­nered atten­tion and fame like no other.
One item from his most famous NFT col­lec­tion Chormie Squig­gles sold for USD 8,129.59. Each piece from this col­lec­tion is a dig­i­tal chro­mat­ic blue squig­gle line with dark blue tints and fea­tures unique designs, absolute­ly dif­fer­ent from one anoth­er. In fact, such a squig­gle design is now the logo of Art Blocks as well. Pro­vid­ing an inter­ac­tive plat­form for artists and buy­ers, the site has also caught the atten­tion of renowned auc­tion house Sotheby's.
After sell­ing 7,718 NFT pieces, Snowfro has been on a con­stant look­out for inno­va­tion and to be at the top of his game.
Tylerxhobbs
Texas-based Tyler Hobbs is noth­ing short of a wiz­ard when it comes to using cod­ing and algo­rithms to cre­ate fab­u­lous NFT art. As an NFT artist, Hobbs did not feel con­nect­ed to the typ­i­cal themes of por­traits and land­scapes and instead sought com­plete free­dom when he infused pro­gram­ming with art and ush­ered in graph­i­cal­ly designed patterns.
The most famous NFT col­lec­tion to his cred­it is Fiden­za, cre­at­ed in Octo­ber 2021, which earned him USD 177 mil­lion. Hobbs is also well-known for his gen­er­a­tive art and his oth­er famous NFT col­lec­tion Incom­plete Con­trol, sold out for USD sev­en mil­lion even before it was offi­cial­ly dropped. Hobbs' web­site men­tions Incom­plete Con­trol com­pris­es "100 unique iter­a­tions pro­duced from a sin­gle algo­rithm." Cre­at­ed as NFTs via the Art Blocks plat­form, it deals with imperfections.
Dmitri Cherniak
He may have sold only 918 NFTs, but he tru­ly deserves to be on the list of most famous NFT artists. As a young kid, Cher­ni­ak enjoyed paint­ing and sketch­ing and as he grew, he devel­oped a lik­ing for sci­ence and math. This is quite evi­dent from the NFTs he cre­ates, which are a per­fect amal­ga­ma­tion of the two.
Quite well-known for his Ringers col­lec­tion on the Art Blocks site, this NFT artist has a dis­tinct and unique style. Abstract geo­met­ric pat­terns, pri­ma­ry colours and futur­is­tic dig­i­tal appeal char­ac­terise his works. Gar­ner­ing a stag­ger­ing amount of USD 2,682,000, Self Por­trait #1 is his high­est-sell­ing NFT on Super­Rare.
A pop­u­lar name in the gen­er­a­tive art cir­cuit, Cher­ni­ak has an eye for inno­va­tion that can evoke a sense of imag­i­na­tion and unique­ness in an auto­mat­ed artwork.
Karan Kalra
Karan Kalra is among the most famous NFT artists from India. The trained illus­tra­tor, ani­ma­tor, sto­ry­teller, writer and painter is based out of New Del­hi and has been in the cryp­to scene since 2016.
His dig­i­tal art com­pris­es odes to his home­town, a futur­is­tic take on the INR 2000 bill and some fly­ing auto­mo­biles. With a strong band of fol­low­ers, Kalra is quite a pop­u­lar NFT cre­ator and among those in the country's first wave of NFT enthusiasm.
(Main image: Nifty Gate­way; @beeple/ Twit­ter; Fea­tured image @beeple/ Twitter)
This sto­ry first appeared on Lifestyle Asia Bangkok