What Is the Limit of Smart Contracts?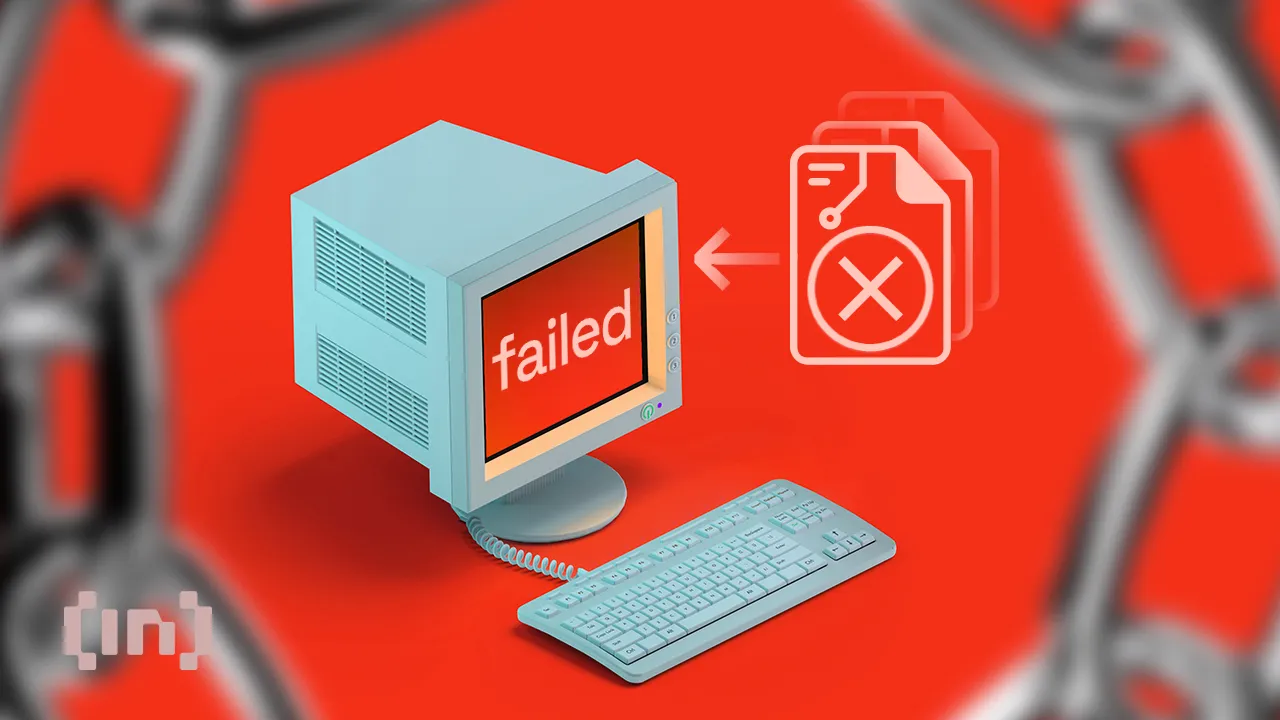 When Ethereum intro­duced smart con­tracts into the blockchain ecosys­tem, every­thing changed. Sud­den­ly, the pos­si­bil­i­ty of build­ing an entire finan­cial sys­tem built on trust­less prin­ci­ples came into view. How far can you take that idea? Well, that depends on who you ask.
The con­cept of smart con­tracts was first intro­duced in 1994 by Nick Szabo, a com­put­er sci­en­tist, and legal schol­ar. He com­pared them to "the hum­ble vend­ing machine," which auto­mat­i­cal­ly dis­pens­es a prod­uct when the cor­rect pay­ment amount is inserted.
Essen­tial­ly, a smart con­tract is a com­put­er pro­gram that auto­mat­i­cal­ly exe­cutes the terms of a con­tract when cer­tain con­di­tions are met. It can be used to facil­i­tate, ver­i­fy, and enforce the nego­ti­a­tion or per­for­mance of a con­tract. It's a way to use code to cre­ate self-exe­cut­ing agree­ments with­out using an inter­me­di­ary (like a lawyer exe­cut­ing a will, for example.)
One ear­ly exam­ple of a smart con­tract exist­ing out­side of the blockchain is escrow ser­vices. Dur­ing the ear­ly 2010s, these became the default way of exe­cut­ing trans­ac­tions on dark web mar­ket­places, which required low human input to min­i­mize the vul­ner­a­bil­i­ty to law enforce­ment. The buy­er would place the funds – usu­al­ly in BTC – in the escrow account and would only exe­cute the smart con­tract to release the funds when the prod­uct had been delivered.
The imple­men­ta­tion of smart con­tracts remained niche and large­ly the­o­ret­i­cal in the years fol­low­ing Szabo's ini­tial pro­pos­al. How­ev­er, since the launch of the Ethereum blockchain in 2015, smart con­tracts have come into their own.
The sim­ple idea is that as you increase the com­plex­i­ty of smart con­tracts, you can cre­ate entire decen­tral­ized appli­ca­tions on the blockchain (dApps). In the case of DeFi, this has allowed for the cre­ation of trad­ing, lend­ing, bor­row­ing, and some insur­ance ser­vices. All of which are based on trust­less prin­ci­ples with no human intermediary.
Beyond "Code Is Law"
The pre­his­to­ry of smart con­tracts arguably begins with Lawrence Lessig's book 'Code and Oth­er Laws of Cyber­space' (1999). In it, he argued that with­in cyber­space, com­put­er code was large­ly anal­o­gous to real-life laws and could even replace them. This idea seems quaint in 2023, when the inter­net per­me­ates every aspect of our lives, and gov­ern­ments reg­u­late almost every aspect of busi­ness and indi­vid­ual behav­ior. Back then, it was radical.
How­ev­er, Lessig's book gave the world one phrase with a long lega­cy: "code is law." Con­tem­porar­i­ly, this is often used as short­hand to describe how math and code can remove ambi­gu­i­ty and manip­u­la­tion. Not every­one agrees it's that easy.
"As we all saw with Luna/Terra, Cel­sius, and FTX last year and Man­go DAO recent­ly – code reach­es its lim­its, and bad actors can instru­ment hos­tile takeovers, hacks, or oth­er mali­cious advan­tages," says Nico­las Biagosch, the co-ini­tia­tor of the Q Blockchain, whose defin­ing mot­to is "Beyond Code Is Law."
"As more humans enter the Web3 world, good gov­er­nance needs more room for nuance and human inten­tion. "Code is law" works for some sit­u­a­tions, but not all."
Smart Contracts Have Drawbacks
One of the pro­fes­sions in the sights of smart con­tract max­i­mal­ists is the legal pro­fes­sion. Why have a bureau­crat­ic (and some would say cor­rupt, depend­ing on where you are) hier­ar­chy of arbi­tra­tion when you can sim­ply exe­cute legal deci­sions in code; essen­tial­ly, revers­ing Lessig's idea of code being cyber­space law. Why not make code the real law?
There are a few sim­ple rebut­tals to this idea: courts can reverse bad deci­sions and reduce the like­li­hood of them occur­ring again in a wide­ly com­pre­hen­si­ble way. In a cryp­to con­text, if some BTC has been sent erro­neous­ly or fraud­u­lent­ly from one par­ty to anoth­er, a court can con­sid­er the evi­dence and order the funds to be sent back.
But in an append-only sys­tem like blockchain, you will effec­tive­ly write that trans­ac­tion into stone. Blockchain is immutable, so smart con­tracts and ver­i­fied trans­ac­tions can­not be reversed, com­pli­cat­ing things immea­sur­ably. You can update a smart con­tract to fix bugs. But it is far more cost­ly and time-con­sum­ing than down­load­ing a patch for your game.
We can cer­tain­ly go beyond DeFi and imple­ment smart con­tracts else­where in soci­ety, con­tin­ues Biagosch. "Can we rely sole­ly on code? Not the way the code is now. Nuance, inten­tion, and com­plex­i­ty are the lim­it of smart con­tacts today. To build decen­tral­ized soci­eties and orga­ni­za­tions, we need to find a way to com­bine trust­less code with tools that account for human intention."
"Code can­not account for every sit­u­a­tion. And humans have the unique pow­er to think ret­ro­spec­tive­ly, judge inten­tion, and deter­mine whether cer­tain actions align with or against the rules. Going beyond "code is law" does not mean mov­ing away from using code as the fun­da­men­tal gov­er­nance lay­er in Web3. It means using code and human lan­guage together."
Ironically, Humans Are The Missing Piece
Like a vend­ing machine, smart con­tracts also can­not match the com­plex­i­ties of the human soci­eties they oper­ate in. They are not "smart" as we com­mon­ly under­stand them, says Cain Cao, a core mem­ber of KCC and GoDao. "They can not exe­cute trans­ac­tions auto­mat­i­cal­ly, store com­plex data struc­tures, exe­cute com­plex com­pu­ta­tions, and expen­sive­ly, these are short-term problems."
"In the long run, the biggest lim­i­ta­tion of the smart con­tract or DeFi is its abil­i­ty to per­ceive the real world, which means that we lack effi­cient and secure ora­cle ser­vices that require third-par­ty prox­ies. There are still no mature solu­tions for more com­plex insur­ance, asset mort­gages in the real world, and so on."
One clear avenue for smart con­tracts is the poten­tial to aug­ment them with AI and machine learn­ing. The inex­orable rise of chat­bots like Chat­G­PT has opened the pos­si­bil­i­ty of adding a "human-like" dimen­sion to them. Essen­tial­ly cre­at­ing self-ful­fill­ing machines that can exe­cute trans­ac­tions them­selves and call upon huge datasets. But, as any­one who has used an AI lan­guage mod­el will know, they are far from per­fect. If AI gen­er­at­ed the input, how could we ver­i­fy it was the cor­rect one?
It only com­pounds a pre­ex­ist­ing prob­lem of smart con­tracts. They are writ­ten in code that most of us can't read or write.
"The entire design behind smart con­tracts should be changed," says Awa Sun Yin, co-founder at Anoma. "For users to inter­act with smart con­tracts safe­ly and pri­vate­ly, they need to under­stand extreme­ly well what's hap­pen­ing not only in the direct smart con­tract but also the oth­er smart con­tracts that are called and how the under­ly­ing blockchain works. This is unfea­si­ble, and often results in peo­ple using these appli­ca­tions with­out under­stand­ing the risks – and pay­ing a high price unex­pect­ed­ly (e.g. exploits, leak­ing sen­si­tive data)."
Disclaimer
All the infor­ma­tion con­tained on our web­site is pub­lished in good faith and for gen­er­al infor­ma­tion pur­pos­es only. Any action the read­er takes upon the infor­ma­tion found on our web­site is strict­ly at their own risk.