DeFi Can Solve $2T FX Risk Problem, According to Circle and Uniswap Research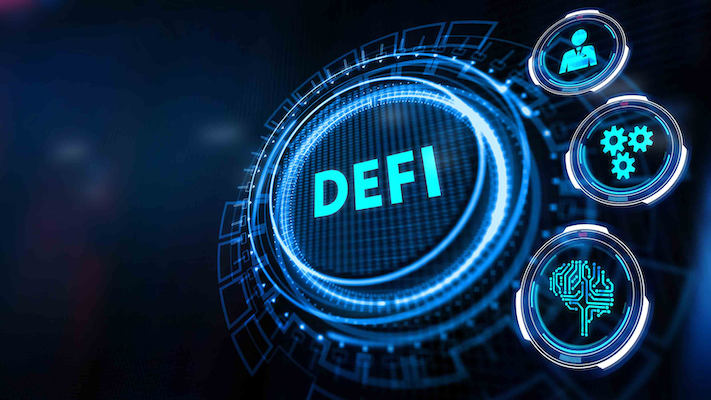 Accord­ing to a doc­u­ment by researchers at the dig­i­tal asset firms, blockchain and DeFi tech­nol­o­gy could help cut the cost of cross-bor­der trans­fers by $30 bil­lion annually.
There is a chance that oblig­a­tions on the side of an agree­ment that hasn't been set­tled will not be met in every day's for­eign cur­ren­cy (FX) trans­ac­tions worth around $2.2 tril­lion. How­ev­er, accord­ing to a recent report by Cir­cle Inter­net Finan­cial and the decen­tral­ized exchange Uniswap Labs, that issue might be resolved with simul­ta­ne­ous set­tle­ment using a dis­trib­uted ledger.
Blockchain and DeFi technology could help cut the cost of cross-border transfers
Accord­ing to a num­ber of researchers from the two dig­i­tal-finance com­pa­nies, includ­ing Circle's chief econ­o­mist Gor­don Liao and Uniswap Chief Oper­at­ing Offi­cer Mary-Cather­ine Lad­er, inno­va­tions in the cryp­tocur­ren­cy space may pro­vide a solu­tion to reg­u­la­tors' pri­ma­ry ongo­ing con­cern about finan­cial sta­bil­i­ty. That is one of their 20-page paper's con­clu­sions, which will be pre­sent­ed at an event Cir­cle is host­ing on Thurs­day in con­nec­tion with the World Eco­nom­ic Forum in Davos. The report finds that
On-chain FX can enable faster and more cost-effec­tive trans­ac­tion process­es, as well as increased liq­uid­i­ty and stability.
The researchers also claim that decen­tral­ized finance (DeFi) might low­er the expens­es of remit­tances, or mon­ey sent across inter­na­tion­al bor­ders, by 80%. One of the most com­pelling jus­ti­fi­ca­tions for cryp­tocur­ren­cies has always been the decreased cost of send­ing mon­ey abroad; accord­ing to the study, this might result in $30 bil­lion more each year stay­ing in people's pockets.
The doc­u­ment is released at a time when a severe cryp­to win­ter and the demise of FTX, one of the biggest and most rep­utable com­pa­nies, are harm­ing the rep­u­ta­tion of blockchain and oth­er cryp­to tech­nolo­gies. Espe­cial­ly in recent months, reg­u­la­tors and the largest firms in the estab­lished finan­cial sys­tem have been ret­i­cent to express enthu­si­asm for the nov­el ideas.
Cir­cle has recent­ly made head­lines after it start­ed trans­fer­ring USDC sta­ble­coin reserves into a Black­Rock fund under the SEC's super­vi­sion with the ulti­mate goal of get­ting the fund accept­ed into the Fed­er­al Reserve's reverse-repo program.
Related
Fight Out (FGHT) — Move to Earn in the Metaverse
Cer­tiK audit­ed & Coin­Sniper KYC Verified
Ear­ly Stage Pre­sale Live Now
Earn Free Cryp­to & Meet Fit­ness Goals
LBank Labs Project
Part­nered with Transak, Block Media
Stak­ing Rewards & Bonuses