Bitcoin and Ethereum Slide While XRP Whales Accumulate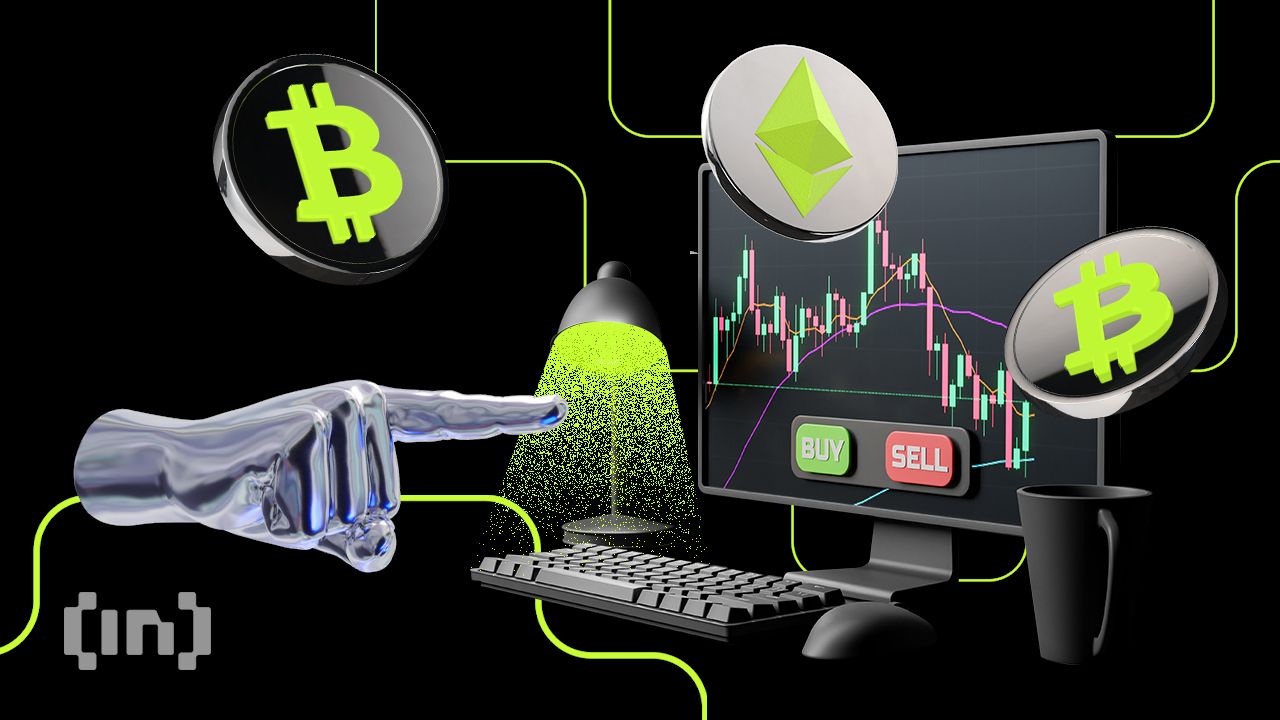 Bit­coin (BTC), Ethereum (ETH) and XRP prices strug­gled to all move above their next key resis­tance lev­els despite short-term bull­ish momen­tum in play.
Bit­coin price action has been in a larg­er down­trend while Ethereum and XRP prices strug­gle to gain some bull­ish momen­tum. How­ev­er, short-term bull­ish price action pushed BTC price to $17,094 at press time. ETH gained a mere 1% on the dai­ly, while XRP price was down by 0.57%.
Price-wise, ETH and XRP fol­lowed the top cryp­to. How­ev­er, on-chain data pre­sent­ed some pecu­liar trends for these three coins.
Bitcoin Price Can Witness More Losses
The BTC short-term on-chain par­tic­i­pants con­tin­ued to sell at a loss with a short-term Spent Out­put Prof­it Ratio (SOPR) below one. This sig­naled a lack of faith among traders mak­ing the $18,000 mark a strong resis­tance for the BTC price. The $18,000 mark would be the rough aver­age cost of entry for short-term par­tic­i­pants, accord­ing to a Cryp­to­Quant analyst.
Fur­ther­more, the ana­lyst high­light­ed that traders should be care­ful since the yield curve inver­sions often pre­cede reces­sions, and the cur­rent 10-year Trea­sury rate (3.75%) was below the three-month rate (4.22%).
Since the investors who bought BTC after Dec. 2020 were now in loss, long-term hold­er SOPR would take some time to turn pos­i­tive. Thus, short-term SOPR is a bet­ter indi­ca­tor of the cur­rent mar­ket trend.
One neg­a­tive trend that the BTC price had was pos­i­tive net flows, pre­sent­ing more exchange inflows than out­flows on Dec. 1. Bit­coin net flows stood at $16.80 million.
Anoth­er recent analy­sis from Cryp­to­Quant sug­gest­ed that while the BTC price was going up, the Net­work Val­ue to Trans­ac­tions (NVT) sell area was trig­gered. The same could lead to Bit­coin price drop­ping in the next ten days.
The NVT gold­en cross flash­es a warn­ing sig­nal when it cross­es above the 2.20 lev­el. Cur­rent­ly, it is at 2.44, and it can still go to 2.77 (last val­ue), which could lead to some short-term price drops.
Ethereum Outflows Continue
At the time of writ­ing, the Ethereum price gained a mere 0.40% on the dai­ly win­dow as ETH trad­ed at $1,269.05.
The Nov. loss­es weren't as grave for ETH as Bit­coin and some oth­er alt­coins since Ethereum held above the $1,000 psy­cho­log­i­cal sup­port. Dai­ly on-chain exchange flow sug­gest­ed that net flows were neg­a­tive for ETH, with around $6.7 mil­lion in out­flows on Dec. 1.
ETH NVT was at month­ly highs, mean­ing investors were pric­ing ETH at a pre­mi­um as mar­ket cap growth out­paced uti­liza­tion of on-chain trans­ac­tions. That said, the futures mar­ket data pre­sent­ed some short-term bull­ish­ness for ETH, with Open Inter­est appre­ci­at­ing by 5.44%, stand­ing at $4.80 bil­lion at press time.
ETH fund­ing rates were also pos­i­tive at +0.0099%, accord­ing to data from Coin­a­lyze. Some bull­ish sta­tis­tics came from Okex, where short liq­ui­da­tion reached a one-month high, which could aid some short-term bull­ish momen­tum for ETH.
How­ev­er, ETH medi­an trans­ac­tion vol­ume (7d-MA) reached a one-month low which meant net­work vibran­cy was rel­a­tive­ly low.
For ETH bulls, the next tar­get can be the $1,350 resistance/support. How­ev­er, the Bit­coin price pull­back could fur­ther extend loss­es for ETH and the rest of the market.
XRP Whales on the Move
XRP price trad­ed at $0.3971 at the time of writ­ing, los­ing 0.99% on the dai­ly chart but up by over 2% on the weekly.
Age con­sumed met­ric for XRP showed that over 580 bil­lion XRP was moved on Dec. 1.
A lot of old XRP coins have been on the move late­ly, which could point toward pos­si­ble redis­tri­b­u­tion. How­ev­er, there was a major uptick in XRP whale hold­ings. Notably, the largest XRP whale cohort with 10 mil­lion to infin­i­ty coins added over one bil­lion coins in the last day
While whales adding XRP can push prices in the pos­i­tive direc­tion, XRP price still has a long way to go with the ongo­ing reg­u­la­to­ry bat­tle.
Dis­claimer: BeIn­Cryp­to strives to pro­vide accu­rate and up-to-date infor­ma­tion, but it will not be respon­si­ble for any miss­ing facts or inac­cu­rate infor­ma­tion. You com­ply and under­stand that you should use any of this infor­ma­tion at your own risk. Cryp­tocur­ren­cies are high­ly volatile finan­cial assets, so research and make your own finan­cial decisions.
Disclaimer
All the infor­ma­tion con­tained on our web­site is pub­lished in good faith and for gen­er­al infor­ma­tion pur­pos­es only. Any action the read­er takes upon the infor­ma­tion found on our web­site is strict­ly at their own risk.