In a first, Tamil Nadu issues NFT as 'digital medals' to outstanding policemen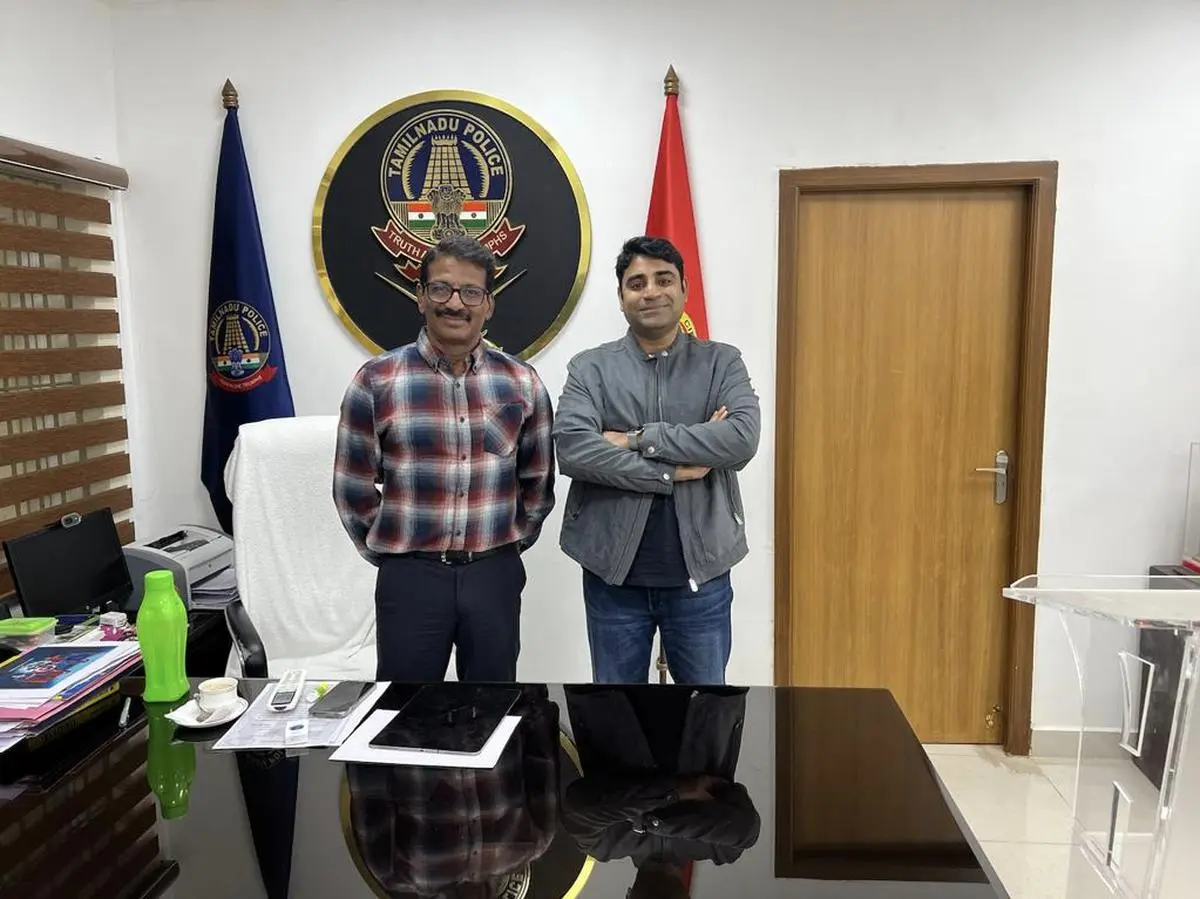 In a first-of-its-kind for a gov­ern­ment depart­ment in India, the Idol Wing of Tamil Nadu Police Depart­ment issued 'Soul­bound Tokens' to its out­stand­ing team members.
The Tamil Nadu Police part­nered with Guardian­Link, a Chen­nai and Sin­ga­pore-based non-fun­gi­ble token (NFT) start-up for this. The tokens were issued by K Jayanth Murali IPS, Direc­tor Gen­er­al of Police, Idol Wing CID, Tamil Nadu.
DSP Muthu­ra­ja, DSP Mohan, SSI Rama­lingam, HC Rea­gan and Grade 1 Laxmikant were the offi­cers who received the award. "These Idol Wing CID offi­cers con­duct­ed exhaus­tive inves­ti­ga­tions, lead­ing to retrieval of invalu­able arte­facts of our her­itage and cul­ture," said a press release.
Arjun Red­dy, Co-Founder of Guardian­Link, said the DGP is work­ing with the com­pa­ny to launch a vol­un­teer organ­i­sa­tion called 'Friends of Cul­ture' to increase youth par­tic­i­pa­tion in her­itage preser­va­tion along­side Idol Wing CID and also enable them to earn Soul­bound Tokens as tokens of appre­ci­a­tion for their efforts.
What is a Soulbound Token?

Guardian­Link said the Tamil Nadu gov­ern­ment is the first in the world to utilise the Soul­bound Token (a vari­a­tion of NFT) con­cept as a 'dig­i­tal medal'.
It added Soul­bound Tokens are a unique blockchain asset that can­not be bought, sold, or even moved to anoth­er blockchain wallet.
"Gov­ern­ment organ­i­sa­tions should show the same vigour in adopt­ing break­through tech­nol­o­gy for good as much as for the anti­so­cial ele­ments, so as to under­stand and pro­tect our cit­i­zens from harm. This is why Tamil Nadu gov­ern­ment has always been at the fore­front of new tech usage," said Murali.
NFTs are dig­i­tal assets cre­at­ed using the same type of pro­gram­ming used for cryp­tocur­ren­cies. They are records of own­er­ship of unique dig­i­tal assets and since these tokens are 'non-fun­gi­ble', they can­not be exchanged or trad­ed like oth­er cryp­to­graph­ic assets.