Should Argentina Offer Bitcoin Bonds to Follow El Salvador?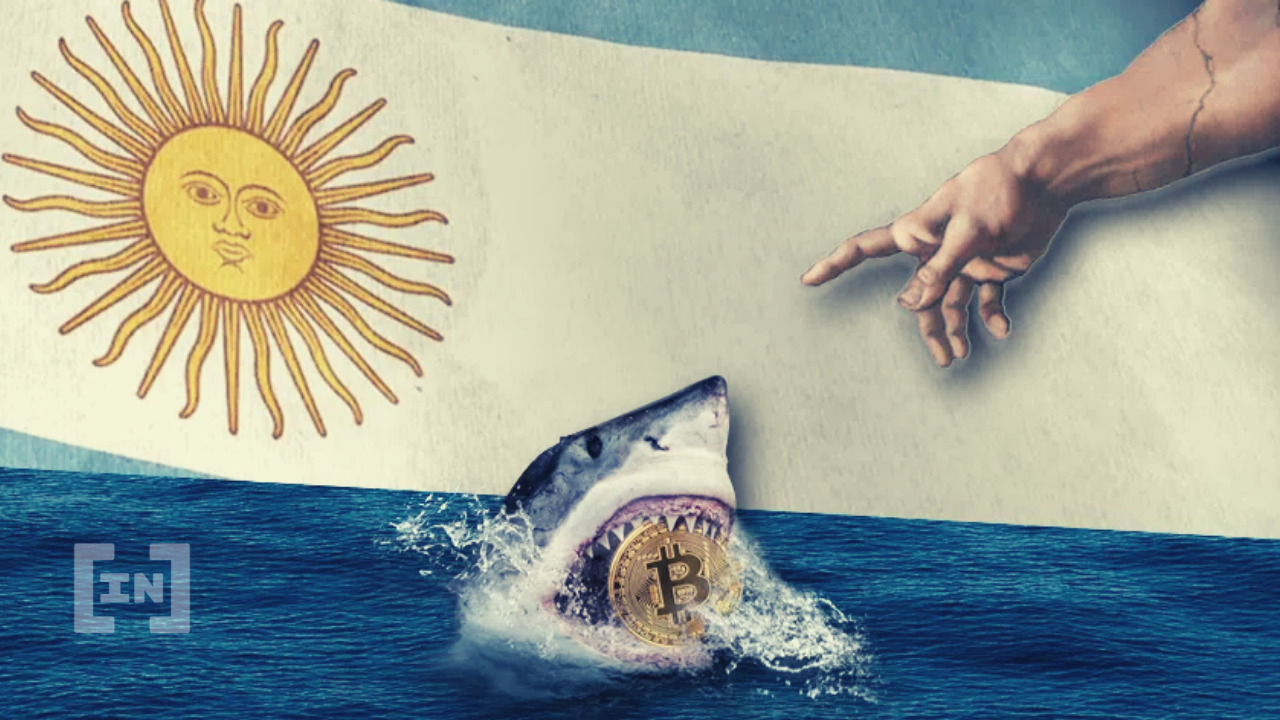 JAN3 CEO Sam­son Mow argues that Argenti­na should offer Bit­coin bonds and tran­si­tion to using Bit­coin as a legal currency.
Mow sug­gest­ed that Argen­tine Bit­coin bonds could raise cap­i­tal for anoth­er income-gen­er­at­ing activ­i­ty whose pro­ceeds can be used to pay bond coupons and buy more Bitcoin.
Bitcoin bonds in Argentina?
Mow also believes that Bit­coin could be phased in as a nation­al cur­ren­cy to replace the peso. The peso is under­go­ing rapid deval­u­a­tion due to a tan­gled web of poli­cies that have failed to sta­bi­lize its val­ue. He advis­es tran­si­tion­ing from pesos to dol­lars and then from dol­lars to Bitcoin.
He also believes that, like El Sal­vador, Argen­tines can mine Bit­coin using rel­a­tive­ly cheap nat­ur­al gas and ener­gy from untapped hydro­elec­tric sources.
"Since Argenti­na has abun­dant ener­gy, it could sim­ply mine Bit­coin. That is, buy Bit­coin with elec­tric­i­ty," Mow sug­gest­ed.
Mow has thus far not engaged with Argen­tine lead­ers on the pos­si­bil­i­ty of bit­coin bonds in the coun­try but has played a vital role in devel­op­ing the Sal­vado­ran Bit­coin bond issuance.
El Sal­vador mines Bit­coin using geot­her­mal ener­gy gen­er­at­ed through vol­canic activ­i­ty from the Con­ch­agua vol­cano in the Gulf of Fonseca.
The Sal­vado­ran pro­gram roll­out took a step in the right direc­tion yes­ter­day after a pres­i­den­tial spokesper­son pub­lished a pres­i­den­tial bill sub­mit­ted to law­mak­ers that seek to cre­ate a legal frame­work for the bonds.
HODLing Bitcoin
Since adopt­ing Bit­coin as legal ten­der in Sep­tem­ber 2021, El Salvador's pres­i­dent Nay­ib Bukele has faced back­lash from the Inter­na­tion­al Mon­e­tary Fund and rat­ings agency Moody's, which said that the country's Bit­coin trades raised its risk pro­file. The coun­try has also faced tech­ni­cal issues with its Chi­vo wal­let.
How­ev­er, despite hic­cups, Bit­coin pay­ments have gained pop­u­lar­i­ty, being accept­ed at hotels, restau­rants, pool halls, and even street ven­dors. A small­er ven­dor can hold Bit­coin, while big­ger busi­ness­es use it as a mar­ket­ing strategy.
Argen­tines, on the oth­er hand, have tra­di­tion­al­ly looked to the U.S. dol­lar as a safe haven long-term asset. But that strat­e­gy was thwart­ed by the gov­ern­ment. They lim­it the dol­lar pur­chas­es to $200 and charge hefty tax­es on dol­lar-denom­i­nat­ed transactions.
Despite its volatil­i­ty, Argen­tines now pre­fer Bit­coin over the peso and the dol­lar. Accord­ing to an Aug. 2022 piece by the New York Times, about one-third of Argen­tines trad­ed cryp­tocur­ren­cies at least once a month. They find it eas­i­er to cope with Bitcoin's short-term volatil­i­ty than with the nation­al currency's devaluation.
BTC isn't the issue, say Bitcoin faithful
The recent col­lapse of cryp­to exchange FTX and the crim­i­nal accu­sa­tions pil­ing up against its for­mer CEO, Sam Bankman-Fried, has drawn atten­tion to whether cryp­tocur­ren­cies like Bit­coin are a prob­lem or whether the col­lapse is sim­ply an issue of irre­spon­si­ble busi­ness practices.
Bit­coin max­i­mal­ists like MicroS­trat­e­gy exec­u­tive chair­man Michael Say­lor were quick to dis­tance Bit­coin from the FTX sit­u­a­tion, argu­ing that unlike most cryp­tocur­ren­cies on exchanges, Bit­coin is a com­mod­i­ty rather than a secu­ri­ty. Fur­ther­more, Say­lor argues that it does not need an issuer. It also does it need to be held by any­one oth­er than the owner.
In a CNBC inter­view on Nov. 17, 2022, Strike CEO Jack Mallers said that the FTX saga was "noth­ing oth­er than absolute­ly dis­gust­ing and mali­cious crime," and that it was an inflec­tion point where peo­ple are begin­ning to real­ize "that there's Bit­coin and there's every­thing else."
For Be[In]Crypto's lat­est Bit­coin (BTC) analy­sis, click here.
Disclaimer
All the infor­ma­tion con­tained on our web­site is pub­lished in good faith and for gen­er­al infor­ma­tion pur­pos­es only. Any action the read­er takes upon the infor­ma­tion found on our web­site is strict­ly at their own risk.