LYOMERCHANT is Here to Help Make Payments With Crypto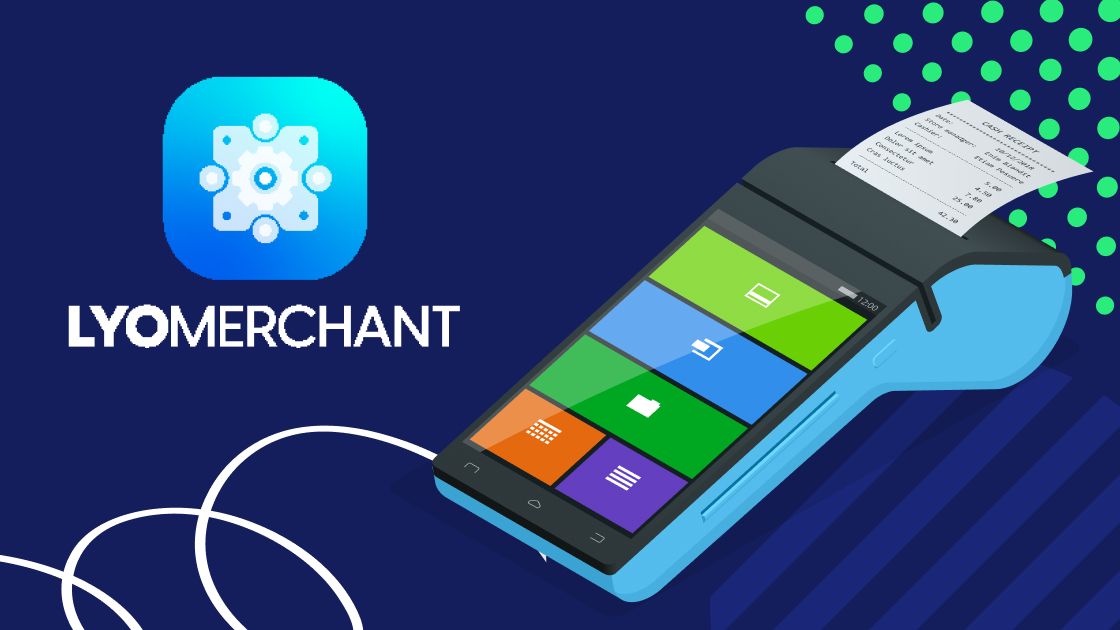 As every­one takes a step ahead in the future and starts adopt­ing cryp­tocur­ren­cies as a mode of pay­ment for day-to-day trans­ac­tions, what we need now is an orga­nized and mod­ern cryp­to pay­ment gate­way that would help with cryp­tocur­ren­cy payments.
This is espe­cial­ly need­ed for mer­chants who have start­ed out in the cryp­to world and are ready to accept cryp­tocur­ren­cy as pay­ment. Keep­ing this in mind, LYOPAY came up with a mod­ern pay­ment gate­way solu­tion for all mer­chants start­ing to adopt cryptocurrencies.
LYOMERCHANT empowering people and businesses
LYOMERCHANT is here to make your pay­ments seam­less and bor­der­less. It is a pay­ment gate­way that enables mer­chants to accept cryp­tocur­ren­cies as pay­ments, sup­port­ing cryp­to-friend­ly busi­ness­es around the world and encour­ag­ing peo­ple to shift to dig­i­tal cur­ren­cy. This, in turn, con­tributes to the mass adop­tion of cryp­tocur­ren­cy worldwide.
LYOMERCHANT's goal is to build a pay­ment tech­nol­o­gy plat­form that empow­ers every busi­ness and indi­vid­ual to par­tic­i­pate in cryp­to adop­tion. Many busi­ness­es are being held back to inte­grate cryp­to pay­ments to their busi­ness over con­cerns about set­tle­ments and pay­ment scenarios.
Hence, LYOMERCHANT's solu­tion is to pro­vide a reli­able and sim­ple tool for busi­ness own­ers to accept cryp­tocur­ren­cies as pay­ment and man­age their collections.
How does LYOMERCHANT help?
LYOMERCHANT allows you to accept cryp­to pay­ments any­time, from any­where. Let's take a look at some of its exclu­sive ser­vices for merchants:
E‑Commerce
LYOMERCHANT helps you trans­form your e‑commerce web­site into a cryp­to-friend­ly por­tal to reach a wider cus­tomer base any­where in the world.
Point of sale (POS)
It's time to lev­el up how your shop accepts bor­der­less pay­ments by get­ting a POS ter­mi­nal that accepts dif­fer­ent types of cryp­tocur­ren­cies. LYOMERCHANT's ready-to-work POS ter­mi­nal is packed with a pre-installed app, built-in receipt print­er, 2D scan­ner, and capa­bil­i­ty to accept con­tact­less payments.
The POS also sup­ports the instal­la­tion of appli­ca­tions in the POS ter­mi­nal by the mer­chants, which will help them man­age goods and ser­vices, as well as busi­ness intel­li­gence from the same POS terminal.
FastPay
One of the best-known facil­i­ties of LYOMERCHANT, Fast Pay enables a pay­er to per­form a pay­ment in cryp­to with­out the need of pro­ceed­ing through the check­out process in pay­ment gate­way meth­ods. Hence, pay­ers have the added con­ve­nience of pro­ceed­ing to pay the mer­chant at the payer's cus­tom pre­ferred time, and a cus­tom amount.
The mer­chant is required to share a URL only, and the merchant's wal­let address is not exposed to the cus­tomer. This safe­guards the merchant's pri­va­cy of assets on the blockchain.
Alter­na­tive­ly, mer­chants can share their mer­chant code, and share it with pay­ers to process payments.
Addi­tion­al­ly, LYOMERCHANT can gen­er­ate invoic­es serv­ing as the con­text for pay­ment col­lec­tion, against which users can pro­ceed to pay in crypto.
LYOMERCHANT is backed with a high lev­el of encryp­tion that keeps your cus­tomer data and busi­ness infor­ma­tion safe.
Seamless integration
LYOMERCHANT busi­ness por­tal helps busi­ness own­ers and mer­chants auto­mate their cryp­to pay­ment capa­bil­i­ties with­out wor­ry­ing about the tech­ni­cal­i­ties involved.
LYOMERCHANT empow­ers peo­ple to shift to dig­i­tal cur­ren­cies, sup­port­ing busi­ness­es to accept cryp­tocur­ren­cies as a reg­u­lar means of pay­ment. LYOMERCHANT is per­fect for mer­chants who are just start­ing out on their cryp­to jour­ney and wish to embrace the pow­er of blockchain technology.
For more infor­ma­tion on LYOMERCHANT and how to get start­ed, vis­it here.
Twit­ter | Face­book | Insta­gram | LinkedIn | Telegram | YouTube
Disclaimer
All the infor­ma­tion con­tained on our web­site is pub­lished in good faith and for gen­er­al infor­ma­tion pur­pos­es only. Any action the read­er takes upon the infor­ma­tion found on our web­site is strict­ly at their own risk.