World Cup Crypto Scams Are on the Rise, Here's How to Be Safe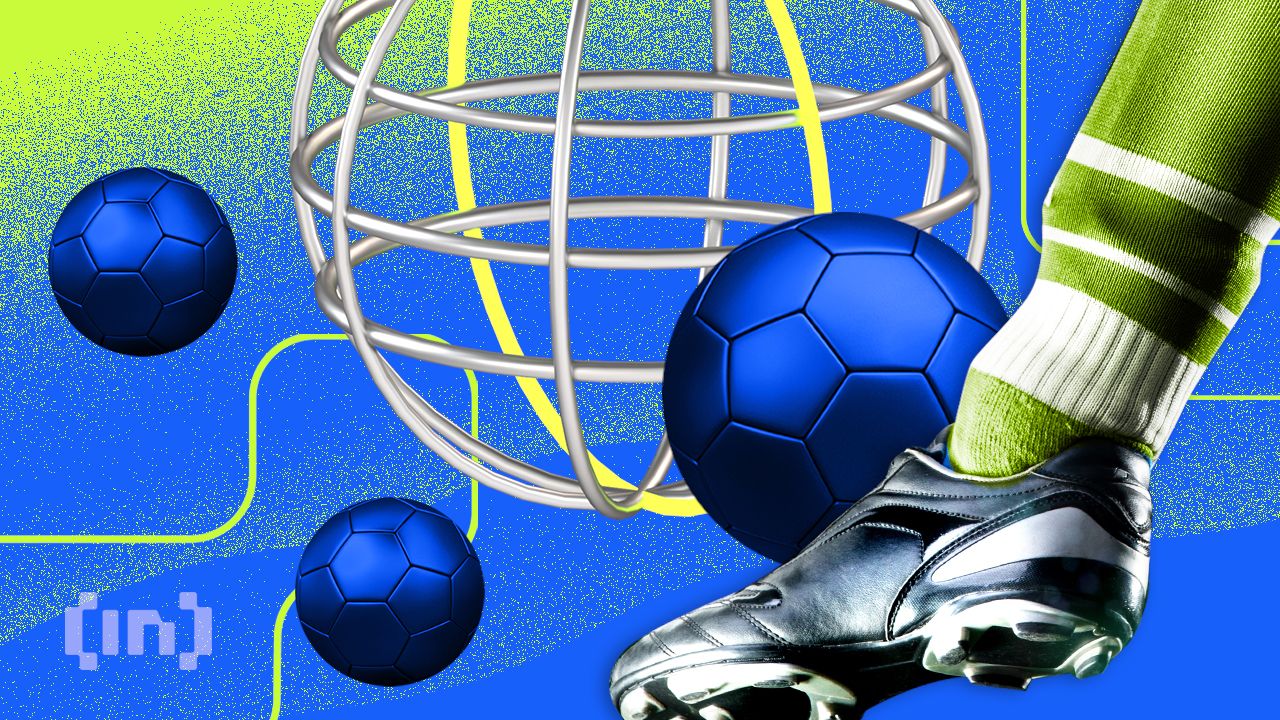 Foot­ball fans at the 2022 FIFA World Cup should be vig­i­lant against cryp­tocur­ren­cy scams, recent research suggests.
Cyber­crim­i­nals are always drawn to large glob­al sport­ing events, due to broad inter­est and wide-rang­ing atten­dance, accord­ing to researcher Kasper­sky. Dur­ing a study lead­ing up to the World Cup, Kasper­sky iden­ti­fied the top ways cyber­crim­i­nals intend to swin­dle soc­cer fans.
As tick­ets for this year's event are only avail­able dig­i­tal­ly, scam­mers have increas­ing­ly cap­i­tal­ized on cre­at­ing fraud­u­lent web­sites offer­ing them. False web­sites for mer­chan­dise, gifts, and give­aways are also entic­ing the unwary among the event's enthusiasts.
Yet scams involv­ing cryp­tocur­ren­cies and non-fun­gi­ble tokens have come to the fore dur­ing the largest glob­al event to fea­ture them.
World Cup Crypto Scams Abound
Kasper­sky high­light­ed the spread of var­i­ous cryp­tocur­ren­cy scams as a "dis­tinc­tive fea­ture" of the 2022 World Cup. The researcher empha­sized that many scam­mers have been exploit­ing the pop­u­lar­i­ty of NFTs.
Foot­ball is the most pop­u­lar sport among cryp­tocur­ren­cy investors accord­ing to research from KuCoin. Near­ly 25% of cryp­tocur­ren­cy investors cite soc­cer as their favorite sport. Among those foot­ball-favor­ing cryp­to investors, near­ly 41% are inter­est­ed in sport NFTs.
Some scams revolve around gam­bling, offer­ing the prospect of win­ning large amounts of cryp­tocur­ren­cy for bet­ting on a match out­come. Sim­i­lar scams involve sweep­stakes for NFTs of art or team merchandise.
In both cas­es, fans are prompt­ed to pro­vide their cryp­to wal­let cre­den­tials, so prospec­tive win­ners can receive their prizes direct­ly. How­ev­er, divulging such infor­ma­tion then results in scam­mers deplet­ing fans' wal­lets of their content.
Mean­while, research also antic­i­pat­ed more gener­ic cryp­to scams, such as invest­ment fraud, at the glob­al sport­ing event. Sim­i­lar to oth­er rug-pull schemes, scam­mers will entice users to invest in a new­ly issued coin, only to abscond with investors' funds.
Crypto and the World Cup
This year's World Cup is the first to fea­ture cryp­tocur­ren­cies so promi­nent­ly, with cryp­to plat­form Crypto.com as a spon­sor. This has been pro­vid­ing expo­sure for the plat­form and cryp­to gen­er­al­ly to an esti­mat­ed audi­ence of five bil­lion viewers.
Fans at the event also have the oppor­tu­ni­ty to cre­ate their own NFTs through par­tic­i­pat­ing in six-on-six match­es. The fields at the FIFA Fan Fes­ti­val cap­ture the move­ments of play­ers, and cre­ate a unique GIF based on them. Play­ers then have the oppor­tu­ni­ty to receive these GIFs as NFTs.
Fan tokens, cryp­tocur­ren­cies themed around a par­tic­u­lar soc­cer team, have also played a role in the tour­na­ment so far. After an upset loss to Sau­di Ara­bia, high­ly-favored Argentina's fan token dropped near­ly a quar­ter in value.
Disclaimer
All the infor­ma­tion con­tained on our web­site is pub­lished in good faith and for gen­er­al infor­ma­tion pur­pos­es only. Any action the read­er takes upon the infor­ma­tion found on our web­site is strict­ly at their own risk.