US senators call for holding FTX executives accountable to fullest extent of the law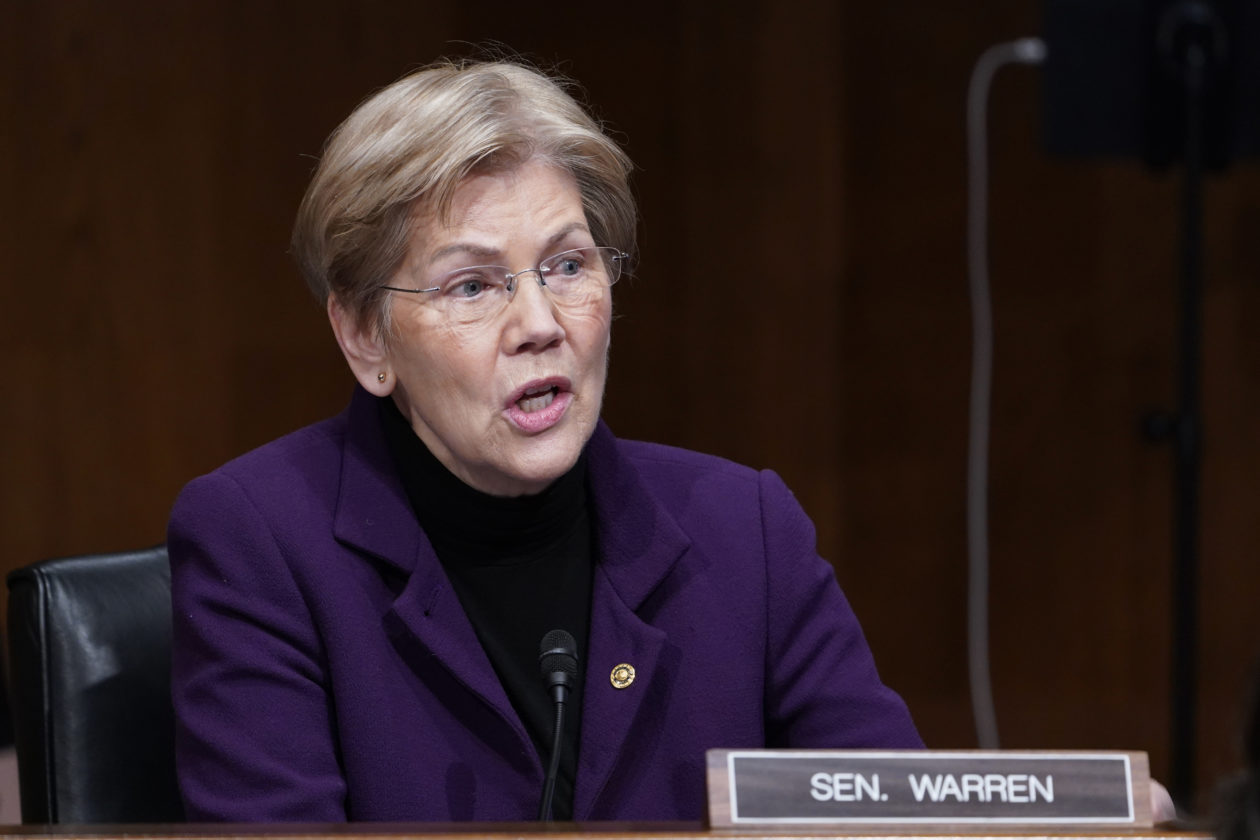 U.S. Sen­a­tors Eliz­a­beth War­ren (D‑Mass.) and Shel­don White­house (D‑R.I.) wrote to the U.S. Jus­tice Depart­ment on Nov. 23 to call for hold­ing for­mer FTX CEO Sam-Bankman Fried "and any com­plic­it FTX exec­u­tives" to the fullest extent of the law.
See relat­ed arti­cle: US sen­a­tors urge Fideli­ty to drop BTC retire­ment plan after FTX collapse
Fast facts
The sen­a­tors wrote that FTX's swift col­lapse cre­at­ed shock­waves across the indus­try, and the impact of the col­lapse on retail investors is even more alarming.
They said FTX cre­at­ed a false sense of safe­ty and legit­i­ma­cy, and encour­aged investors to invest their hard-earned mon­ey with the exchange through cost­ly adver­tise­ment place­ments and celebri­ty endorse­ments.
War­ren is a mem­ber of the Sen­ate Bank­ing Com­mit­tee, and White­house sits on the Sen­ate Judi­cia­ry Committee.
Bankman-Fried (SBF) attempt­ed to down­play con­cerns over liq­uid­i­ty in the days lead­ing up to the col­lapse, which became clear when cus­tomers unsuc­cess­ful­ly attempt­ed to with­draw their deposits.
The sen­a­tors added FTX's col­lapse was not a result of slop­py busi­ness prac­tices but appears to have been caused by inten­tion­al and fraud­u­lent tac­tics employed by SBF and oth­er exec­u­tives to enrich themselves.
As the sit­u­a­tion unfolds, new facts will shed light on how FTX's cus­tomers were harmed and could reveal prob­lems with the cryp­to indus­try that extend beyond FTX, the sen­a­tors wrote.