Institutional Level Security and Risk Management System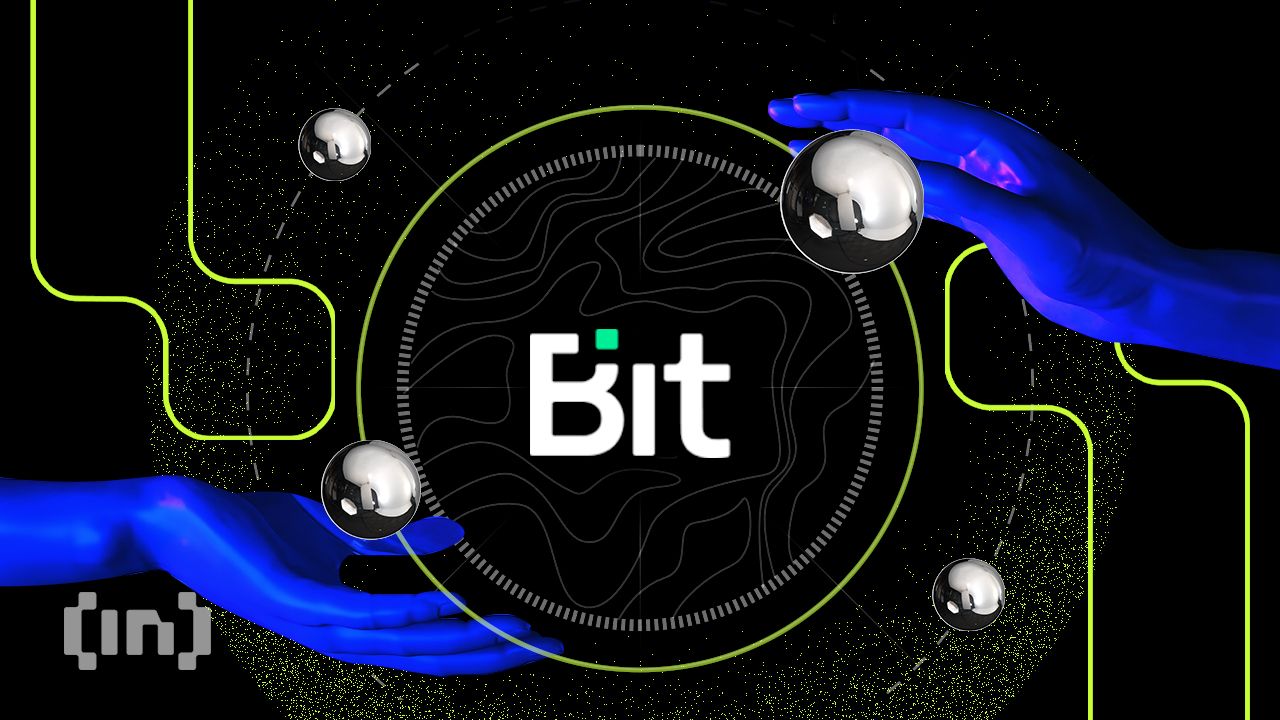 Amidst the fall of FTX, BIT emerges as a pro­fes­sion­al trad­ing plat­form with an insti­tu­tion­al lev­el of secu­ri­ty.
The col­lapse of the FTX exchange sent shock­waves through the cryp­tocur­ren­cy indus­try. The col­lapse of the cryp­tocur­ren­cy behe­moth was unexpected.
It also laid the ground­work for cryp­tocur­ren­cy exchanges to ful­ly dis­close their reserves. Sev­er­al exchanges then came for­ward to pro­vide audit details for proof of reserves. This can help to build trust and pro­vide com­plete trans­paren­cy about the assets held by the exchanges.
So now that the FTX empire has fall­en to the ground, where can users now trade cryp­to safe­ly? Let us look at BIT, a pro­fes­sion­al trad­ing plat­form with inter­na­tion­al-lev­el secu­ri­ty and risk management.
What is BIT?
BIT is a full-suit cryp­tocur­ren­cy exchange that pro­vides options, perps, spot trad­ing, and sav­ings. It is one of the few exchanges that offer cryp­to options trad­ing and offers all the fea­tures pro­fes­sion­al traders seek.
Dif­fer­ent from the mar­ket leader Derib­it, BIT's options offer­ing is USD mar­gin­ed instead of coin mar­gin­ed. The dif­fer­ence is the same as the per­pet­u­al futures offered by Bit­mex and Bybit.
The com­pa­ny was devel­oped with top secu­ri­ty and risk man­age­ment fea­tures to ensure an excel­lent trad­ing expe­ri­ence while lever­ag­ing high liq­uid­i­ty. BIT was found­ed in 2020 and is reg­is­tered in Mahe, Seychelles.
Let us take a deep­er look at why BIT can be your next exchange to trade on. With its array of safe­ty fea­tures, the exchange gives impor­tance to the secu­ri­ty of user funds.
Safety of funds at BIT
Secu­ri­ty is giv­en the top pri­or­i­ty at BIT. The exchange uses a three-pronged approach that incor­po­rates sys­tem risk man­age­ment, high-lev­el user pro­tec­tions, and best-in-class cus­tody to ensure max­i­mum security.
In order to iden­ti­fy sus­pi­cious activ­i­ty and pre­vent hacks, active risk con­trol includes the cre­ation, admin­is­tra­tion, and enforce­ment of user black­lists as well as with­draw­al fre­quen­cy controls.
The team will also be watch­ing login IP anom­alies, trans­ac­tion anom­alies, and a vari­ety of oth­er "risky" activ­i­ties on the platform.
To over­see and man­age the entire plat­form, they have also part­nered with the reput­ed insti­tu­tion­al-grade cus­to­di­an ser­vice, Cac­tus Custody.
Most impor­tant­ly, it is capa­ble of iden­ti­fy­ing and reject­ing requests for unau­tho­rized with­draw­al sig­na­tures because of Cac­tus' secu­ri­ty fea­tures. Anoth­er aspect of the ser­vice that appeals to both insti­tu­tion­al and retail investors is the pri­vate key protection.
BIT's UM system
The exchange has launched the BIT Uni­fied Mar­gin (UM) sys­tem, an upgrad­ed trad­ing and risk man­age­ment sys­tem. It gives its cus­tomers a sin­gle-account solu­tion by enabling them to use all account assets as col­lat­er­al to trade any product.
The UM trad­ing sys­tem has the fol­low­ing fea­tures in com­par­i­son to the tra­di­tion­al trad­ing system:
Brand-new account structure
Mul­ti-cur­ren­cy margin
Com­bined cal­cu­la­tion of prof­it and loss for all positions
Sup­port­ing bor­row­ing for trading
What is BIT's PM system?
By cal­cu­lat­ing the most like­ly loss that could hap­pen to a port­fo­lio under a vari­ety of fic­ti­tious mar­ket sce­nar­ios, the BIT port­fo­lio mar­gin ("PM") eval­u­ates the risk on the port­fo­lio lev­el as opposed to the reg­u­lar mar­gin, which cal­cu­lates the mar­gin on the con­tract level.
Once the PM account is acti­vat­ed, the client can access the risk para­me­ters list­ed on BIT's "Port­fo­lio Mar­gin" page and track the lev­el of their over­all margin.
The PM mod­el tends to reward hedgers by pro­vid­ing a high­er lev­el of cap­i­tal effi­cien­cy to their well-main­tained low-risk port­fo­lios when com­pared to the reg­u­lar mar­gin model.
Conclusion
Post-FTX col­lapse, users are search­ing for a trust­wor­thy plat­form to trade their assets. How­ev­er, with hun­dreds of exchanges in the field, pick­ing the safe ones is difficult.
With its proof of sol­ven­cy, pro­fes­sion­al trad­ing plat­form, insti­tu­tion­al lev­el of secu­ri­ty, and risk man­age­ment sys­tem, BIT is offer­ing users a reli­able plat­form to trade crypto.
Web­site | Twit­ter | Dis­cord | Telegram
Disclaimer
All the infor­ma­tion con­tained on our web­site is pub­lished in good faith and for gen­er­al infor­ma­tion pur­pos­es only. Any action the read­er takes upon the infor­ma­tion found on our web­site is strict­ly at their own risk.