Bitcoin and Ether Rally Despite Mixed Fed Messages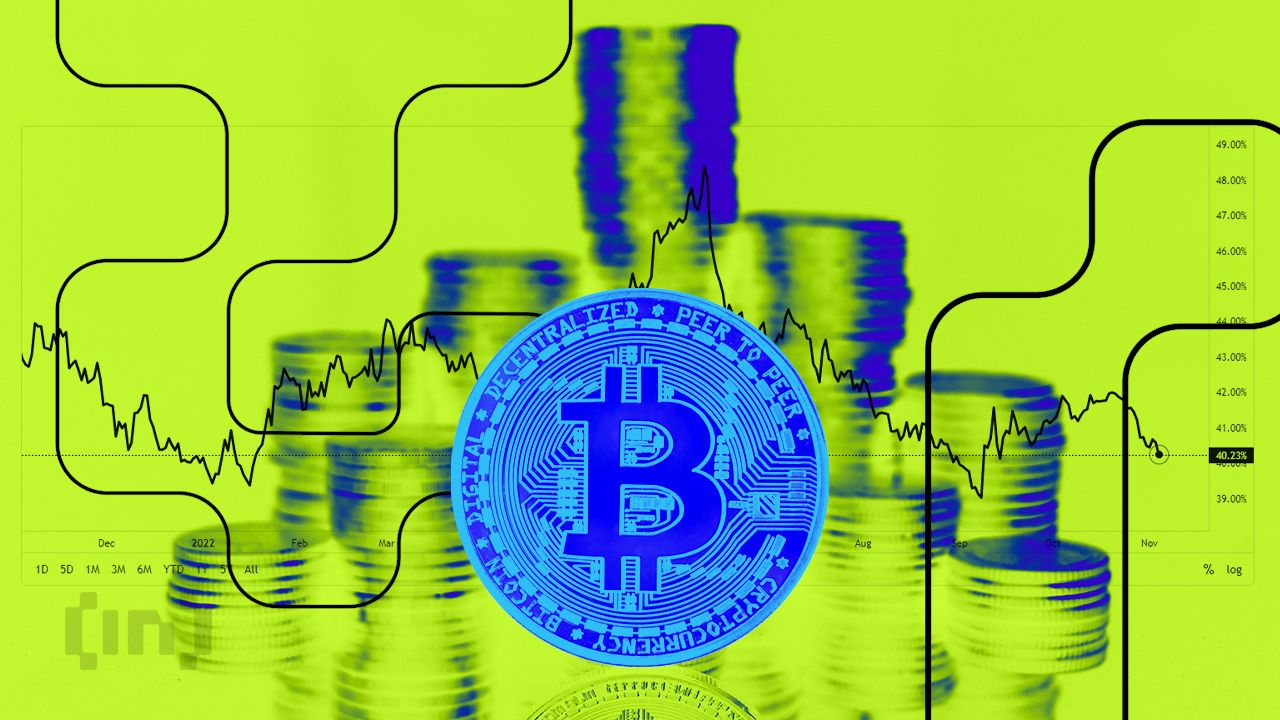 Fed min­utes from the Nov. 2022 Fed­er­al Open Mar­kets Com­mit­tee Meet­ing reveal that most Fed offi­cials see rate hikes soft­en­ing soon.
How­ev­er, some offi­cials not­ed that the ter­mi­nal rate, i.e., the rate at which infla­tion is expect­ed to reach the Fed's tar­get of around 2%, was high­er than pre­vi­ous­ly expected.
Fed minutes cause major indexes and crypto to rally
After the min­utes were released, the S&P 500 inched 0.4% high­er. Trea­sury yields dropped, and the Dow Jones Indus­tri­al Aver­age rose 0.2%. The Nas­daq spiked 0.7%.
"Look­ing through the Min­utes there is noth­ing ter­ri­bly sur­pris­ing with offi­cials sug­gest­ing that slow­ing the pace of right hikes would allow the Fed to bet­ter assess progress towards its goals 'giv­en the uncer­tain lags' asso­ci­at­ed with mon­e­tary pol­i­cy," said Michael Reink­ing, an NYSE mar­ket strategist.
Bit­coin respond­ed pos­i­tive­ly to the news, up almost 3% to around $16,700 in the last 24 hours, with Ethereum surg­ing 4.75% to exchange hands at $1,177.52.
Top-10 meme­coin Doge rose 4.8% to $0.082, while BNB went up by 13.2%.
Though Fed min­utes are gen­er­al­ly out­dat­ed, as stock mar­kets have already absorbed the out­come of the pre­vi­ous meet­ing, they reveal the Fed's out­look on the U.S. econ­o­my and pro­vide insight into the bank's future actions.
Fed officials decry the uncertain 'lag' in economic response
The min­utes come on the back of U.S. employ­ment data released on Nov. 19, 2022, reveal­ing signs of a slow­down in hir­ing. The week end­ed Nov. 19, 2022, saw 240,000 unem­ploy­ment claims, above esti­mates of 225,000. This comes as tech and cryp­to-relat­ed lay­offs flood the news, sta­bi­liz­ing the bal­ance between job sup­ply and demand.
A low­er month-on-month core Con­sumer Price Index in Oct. 2022 com­pared to Sep. 2022 also showed signs of cool­ing infla­tion. How­ev­er, meet­ing par­tic­i­pants still feel it is too high and pre­dict­ed that low­er-than-expect­ed GDP growth would help bal­ance sup­ply and demand.
"With infla­tion remain­ing far too high and show­ing few signs of mod­er­at­ing, par­tic­i­pants observed that a peri­od of below-trend real GDP growth would be help­ful in bring­ing aggre­gate sup­ply and aggre­gate demand into bet­ter bal­ance, reduc­ing infla­tion­ary pres­sures, and set­ting the stage for the sus­tained achieve­ment of the Committee's objec­tives of max­i­mum employ­ment and price sta­bil­i­ty, " the report reads.
The com­mit­tee also admit­ted that despite signs of the Fed's inter­est rate hike pol­i­cy affect­ing prices, it is still chal­leng­ing to pre­dict the lag between Fed action and eco­nom­ic response.
Fed minutes roils analyst
Tech­ni­cal ana­lyst Sven Hen­rich points out the glar­ing omis­sion of any ref­er­ence to a 2023 reces­sion in the Fed min­utes, slam­ming the orga­ni­za­tion for being dishonest.
Indeed, the grow­ing neg­a­tive spread in trea­sury yields has been a pre­dic­tor of pre­vi­ous reces­sions. A reces­sion could come in Q1 of 2023, but only be made offi­cial in Q2 or Q3. Ear­li­er this month, the dif­fer­ence between 10Y and 3M yields was around ‑0.4%.
"Reces­sion looks more and more like­ly for the upcom­ing year and if the Fed responds accord­ing­ly [slow­er hikes], a reces­sion may turn out to be short and shal­low," said Jef­frey Roach of LPL Financial.
Despite the recent Bit­coin price increase, open inter­est on CME's Bit­coin futures con­tracts is surg­ing as Wall Street con­tin­ues to bet on the decline in the price of Bitcoin.
Some ana­lysts believe will touch the $10,000 mark before the end of 2022. At press time, the world's largest cryp­to had shed ear­li­er gains, and is down 0.5% to below $16,500.
For Be[In]Crypto's lat­est Bit­coin (BTC) analy­sis, click here.
Disclaimer
All the infor­ma­tion con­tained on our web­site is pub­lished in good faith and for gen­er­al infor­ma­tion pur­pos­es only. Any action the read­er takes upon the infor­ma­tion found on our web­site is strict­ly at their own risk.