100,000 BTC Sold or Redistributed by Whales in Past Two Days: Report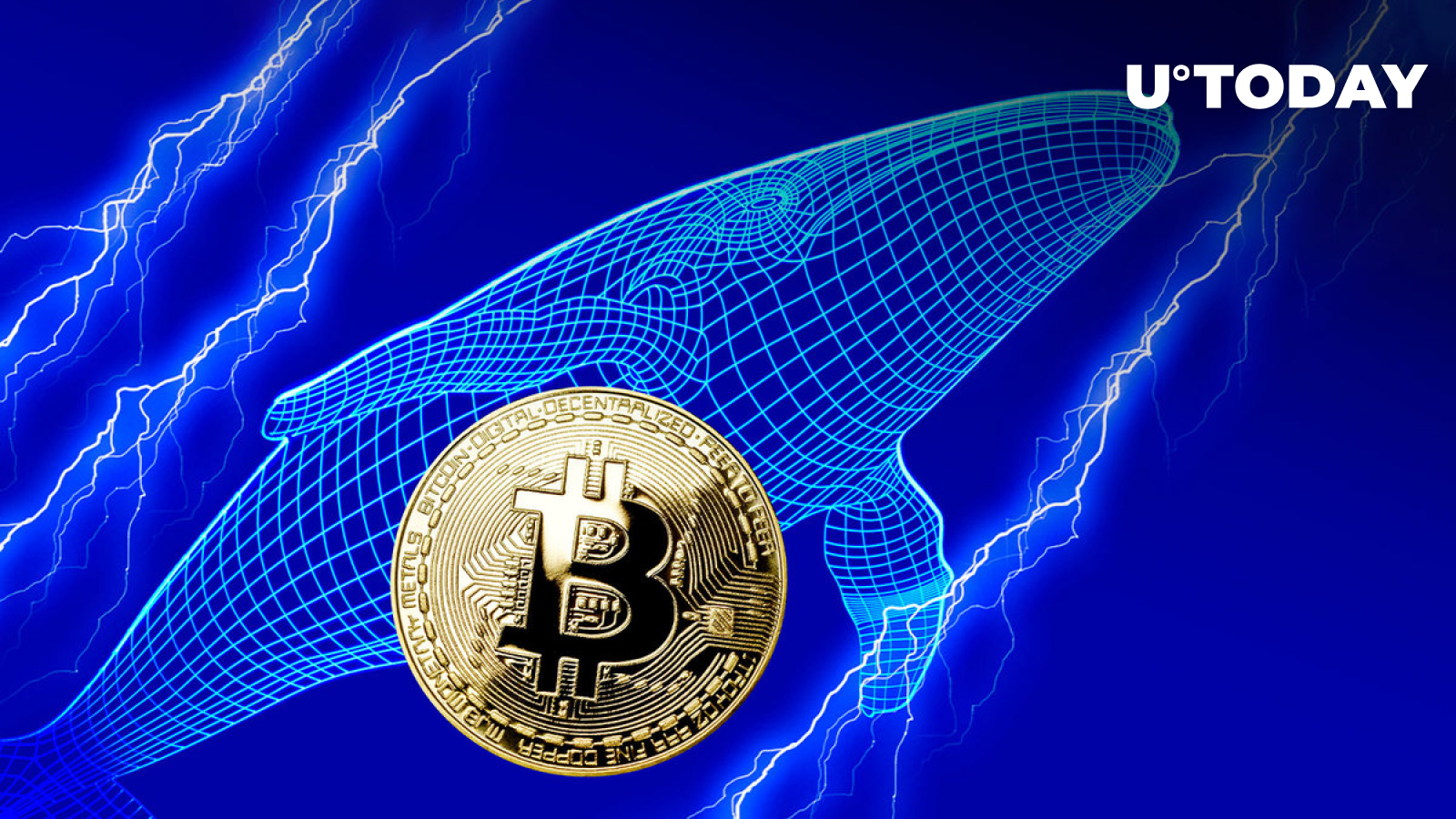 Yuri Molchan
Accord­ing to recent report, large Bit­coin whales have been stir­ring, mov­ing mas­sive amounts of BTC
Ana­lyst Ali Mar­tinez has tak­en to Twit­ter to share some of the lat­est data on the amount of Bit­coin shov­eled by mid- and large-sized whales.
Besides, he tweet­ed that Bit­coin min­ers keep capit­u­lat­ing. Mar­tinez's reports here are based on data pro­vid­ed by San­ti­ment and IntoTheBlock.
Bitcoin whales redistributing/selling 100K BTC
The ana­lyst shared that over the past 48 hours, whales whose wal­lets con­tain from 1,000 to 10,000 Bit­coins, have moved — that is, sold or redis­trib­uted — a stag­ger­ing 100,000 BTC. This amount of cryp­to is eval­u­at­ed at $1,656,100,000.
#Bit­coin whales hold­ing between 1,000 and 10,000 $BTC have sold or redis­trib­uted around 100,000 #BTC in the past 48 hours. pic.twitter.com/e0xU1bRMe7

— Ali (@ali_charts) Novem­ber 24, 2022
Bit­coin, the flag­ship cryp­tocur­ren­cy, has been plung­ing over the past two weeks, fol­low­ing the col­lapse of FTX exchange and its co-founder and CEO Sam Bankman-Fried, who tried to bail out affil­i­ate trad­ing com­pa­ny Alame­da Research using the funds of FTX cus­tomers as collateral.
He then filed for bank­rupt­cy on behalf of the com­pa­ny, the exchange and him­self. This struck a painful blow against Bit­coin and the whole cryp­to space. BTC plunged from the $20,000 lev­el where it had been build­ing up for a fur­ther recov­ery, hit­ting lows in the $15,800 area sev­er­al times.
At press time, Bit­coin is chang­ing hands at $16,551. Besides, the FTX insol­ven­cy has dent­ed the sit­u­a­tion with cryp­to exchanges, which had already been suf­fer­ing from lack of trust, but now users have start­ed with­draw­ing their funds from CEX­es and DEX­es en masse.
In anoth­er tweet, Ali shared a Bit­coin chart, show­ing that BTC has hit a "sus­tain­able sup­ply wall" between the lev­els of $16,600 and $17,060. A mas­sive 800,000 Bit­coins were pre­vi­ous­ly bought by rough­ly 950,000 wal­lets at these levels.
Now, Bit­coin needs to over­come this resis­tance bar­ri­er in order to reach high­er price lev­els, the ana­lyst believes.
Bitcoin miners keep dumping BTC
Min­ers con­tin­ue a hard sell-off of their Bit­coin, accord­ing to anoth­er tweet ин Ali. Bit­coin min­er reserves, accord­ing to a chart he shared, have hit a near­ly-one-year low of 1,853,425 BTC.
#Bit­coin min­er reserves just hit an 11-month low of 1,853,425 $BTC, which sug­gests #BTC min­ers are capit­u­lat­ing. pic.twitter.com/lwCcyaxmjY

— Ali (@ali_charts) Novem­ber 24, 2022
Ear­li­er this week, U.Today report­ed that a "Bit­coin min­er blood­bath" kicked off as min­ers start­ed the most aggres­sive BTC sell-off in the past sev­en years.
Unless the Bit­coin price goes high­er soon, a lot of min­ers will be forced out of busi­ness, founder of Capri­ole Invest­ments Charles Edwards claims.