Uniswap Price Still on Shaky Ground Despite Retail Trader Push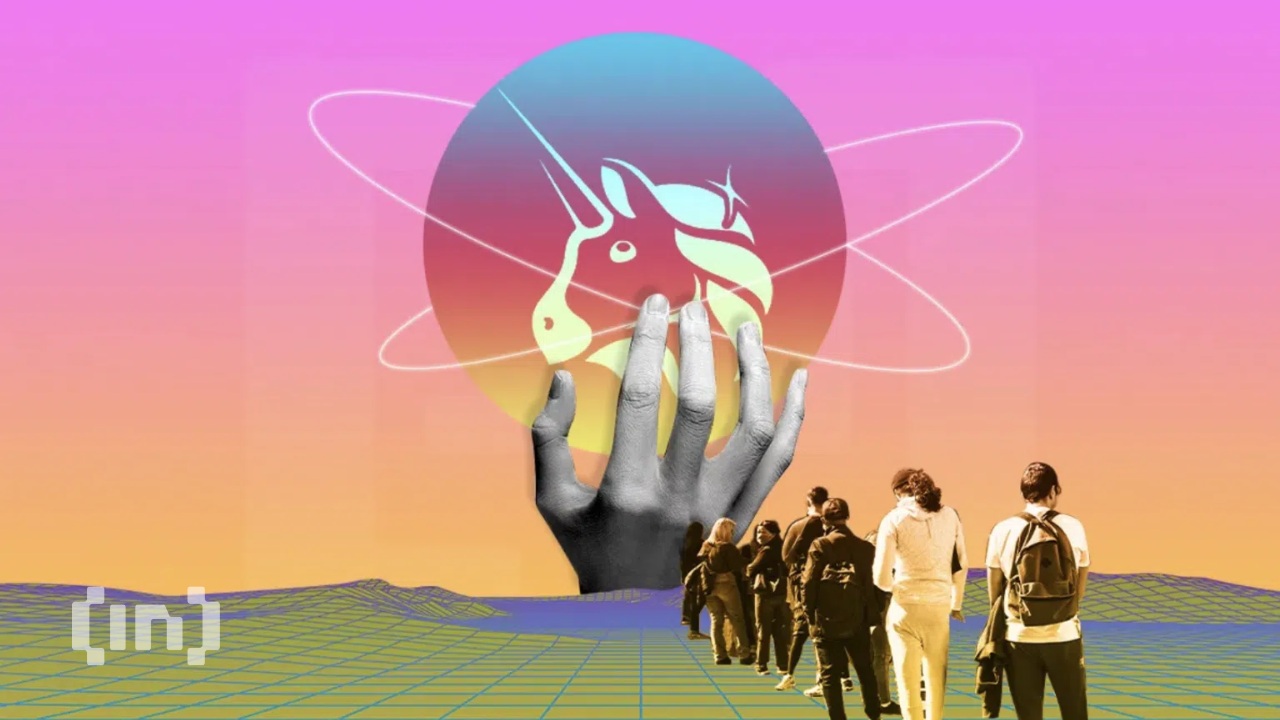 The glob­al cryp­to market's volatile price action and recent short-term rise aid­ed in pro­vid­ing some bull­ish momen­tum for the Uniswap (UNI) price. But it's not like­ly in the clear just yet.
Uniswap price action gained wind of bull­ish momen­tum along­side the glob­al cryp­to mar­ket and large-cap alt­coins on Nov. 21. The UNI price gained over 6% on Nov. 22 amid short-term bull­ish moves in the cryp­to market.
At the time of press, the native token of the Uniswap decen­tral­ized exchange (DEX), UNI, trad­ed at $5.47, chart­ing a 6.56% dai­ly gain. The cru­cial ques­tion UNI investors had, how­ev­er, was whether Uniswap prices could con­tin­ue to rise and for how long?
Dissecting the gains
UNI trade vol­umes were up 14% to $159.93 mil­lion on the dai­ly chart at the time of press. The recent UNI gains were accom­pa­nied by a pump in trade vol­umes as day traders and retail­ers took advan­tage of the pos­i­tive price momentum.
How­ev­er, despite the rise in price, UNI saw con­sid­er­able exchange inflows as per Santiment's net flow bal­ance. Around 66,400 UNI moved to exchanges, accord­ing to this 4‑hour chart on Nov. 23.
A spike in inflows could sig­nal traders and short-term investors mov­ing their tokens to exchanges to cash in on the high­er prices.
Despite the macro mar­ket tur­moil, Uniswap had a glim­mer­ing devel­op­ment activ­i­ty as it rose from its low­er bounds.
How­ev­er, net­work growth not­ed a pull­back, drop­ping to a month­ly low. In addi­tion to that, the UNI sup­ply held by top exchange address­es dropped by 11M tokens after the FTX collapse.
A potential Uniswap price pullback?
Despite the Uniswap price not­ing a short-term pump backed by retail traders, a look at the token's own­er­ship sta­tis­tics spelled some trou­ble. Address­es for UNI hold­ers by time held sug­gest­ed that while 'Trad­er' address­es (less than one month old) not­ed a 150.17% rise, 'Hodler' address­es (more than one year) only grew by a mere 4.53%.
In addi­tion to that, address bal­ances sort­ed by time held sug­gest­ed a 94.07% growth in traders, while 'Cruis­ers' (between one and 12 months) reduced their bal­ances by 13%. The own­er­ship sce­nario pre­sent­ed that traders or retail­ers large­ly drove UNI prices.
As the mar­ket becomes seem­ing­ly more volatile, the UNI price could be pulled by the broad­er mar­ket. For now, the In/Out of Mon­ey Around Price indi­ca­tor sug­gest­ed strong sup­port at the $5.29 mark, where 4,200 address­es hold 10.1 mil­lion UNI.
Going for­ward, a fall below the $5.29 mark could spell trou­ble for prices. How­ev­er, short-term price action could be marked with bouts of volatil­i­ty.
Disclaimer
All the infor­ma­tion con­tained on our web­site is pub­lished in good faith and for gen­er­al infor­ma­tion pur­pos­es only. Any action the read­er takes upon the infor­ma­tion found on our web­site is strict­ly at their own risk.