Amidst Crypto Market Downturn, Banks Are Still Interested In Digital Assets And DeFi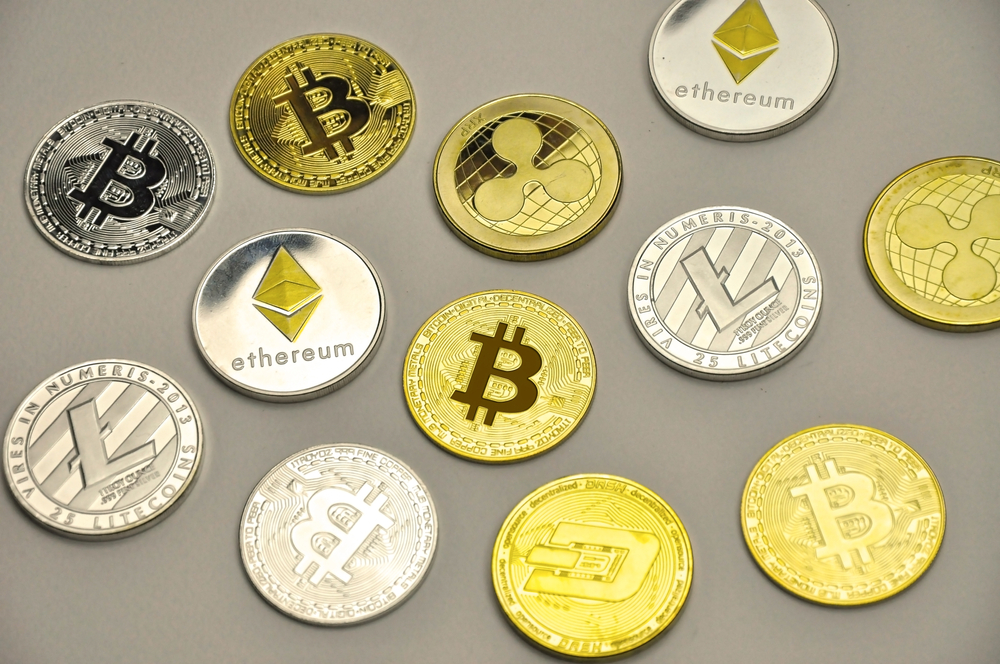 The cryp­tocur­ren­cy indus­try is a "New Fron­tier" com­pared to tra­di­tion­al finance. Hence, it is no sur­prise that some banks are express­ing inter­est in the dig­i­tal assets space, espe­cial­ly decen­tral­ized finance (DeFi).
This year banks have shown a more sub­stan­tial inter­est in dig­i­tal assets. Most recent­ly, lead­ing Amer­i­can finan­cial insti­tu­tion JPMor­gan intro­duced cross-bor­der trans­ac­tions using DeFi.
This took place not long after the old­est bank in Amer­i­ca, BNY Mel­lon, announced the intro­duc­tion of its Dig­i­tal Asset Cus­tody Platform.
Ear­li­er this month, The Clear­ing House, a bank­ing asso­ci­a­tion and pay­ments cor­po­ra­tion in the US, said that banks should have the same access to activ­i­ties involv­ing dig­i­tal assets as nonbanks.
Banks Are Con­scious Of Dig­i­tal Asset Potential
BNY Mellon's 2022 Sur­vey of Glob­al Insti­tu­tion­al Clients reveals grow­ing demand from insti­tu­tions look­ing for access to dig­i­tal assets through reli­able cus­to­di­ans. In addi­tion, the sur­vey results prove banks' con­tin­ued inter­est in dig­i­tal assets.
The poll indi­cates that 91% of 271 insti­tu­tion­al investors are will­ing to invest in tok­enized assets. The poll fur­ther revealed that the major­i­ty of these investors use mul­ti­ple administrators.
Also, 35% of them work with well-known, estab­lished com­pa­nies. One rea­son banks are inter­est­ed in cryp­tocur­ren­cies and DeFi is the increased demand from insti­tu­tion­al clients seek­ing access to dig­i­tal assets.
Bob­by Zagot­ta, CEO of Bit­stamp Cryp­tocur­ren­cy exchange, recent­ly said that Bit­stamp had received many requests for its cryp­to ser­vice offer­ings. This ser­vice enables investors to gain expo­sure to the cryp­to space with­out incur­ring too much risk.
Banks are real­iz­ing that their cus­tomers want to explore the cryp­to space. Also, these cus­tomers under­stand that if they can't do so with their banks, they'll go some­where else where they can.
Chief exec­u­tive of Ethereum Layer‑2 Net­work Insti­tu­tion­al Cap­i­tal Glob­al, Col­in But­ler, said many insti­tu­tion­al investors would stick with the big banks pro­vid­ed they incor­po­rate cryp­to and DeFi tech­nolo­gies into their service.
The test run by JPMor­gan and the Mon­e­tary Author­i­ty of Sin­ga­pore was a step toward accept­ing decen­tral­ized solu­tions. These orga­ni­za­tions are test­ing to see the help­ful­ness of DeFi frameworks.
But­ler explained that the cross-bor­der trans­ac­tion tech­nol­o­gy between JPMor­gan, the MAS, and oth­er bank­ing enti­ties was quick and secure. He added that it is afford­able and fea­si­ble thanks to Poly­gon's proof-of-stake blockchain.
HeraldSheets.com pro­duces top qual­i­ty con­tent for cryp­to com­pa­nies. We pro­vide brand expo­sure for hun­dreds of com­pa­nies. All of our clients appre­ci­ate our ser­vices. If you have any ques­tions you may con­tact us eas­i­ly with Her­ald Sheets Face­book Mes­sen­ger App. Cryp­tocur­ren­cies and Dig­i­tal tokens are high­ly volatile, con­duct your own research before mak­ing any invest­ment deci­sions. Some of the posts on this web­site are guest posts or paid posts that are not writ­ten by our authors and the views expressed in them do not reflect the views of this web­site. Her­ald Sheets is not respon­si­ble for the con­tent, accu­ra­cy, qual­i­ty, adver­tis­ing, prod­ucts or any oth­er con­tent post­ed on the site. Read full terms and con­di­tions / disclaimer.