FTX Japan readies for resumption of withdrawals by end-2022: report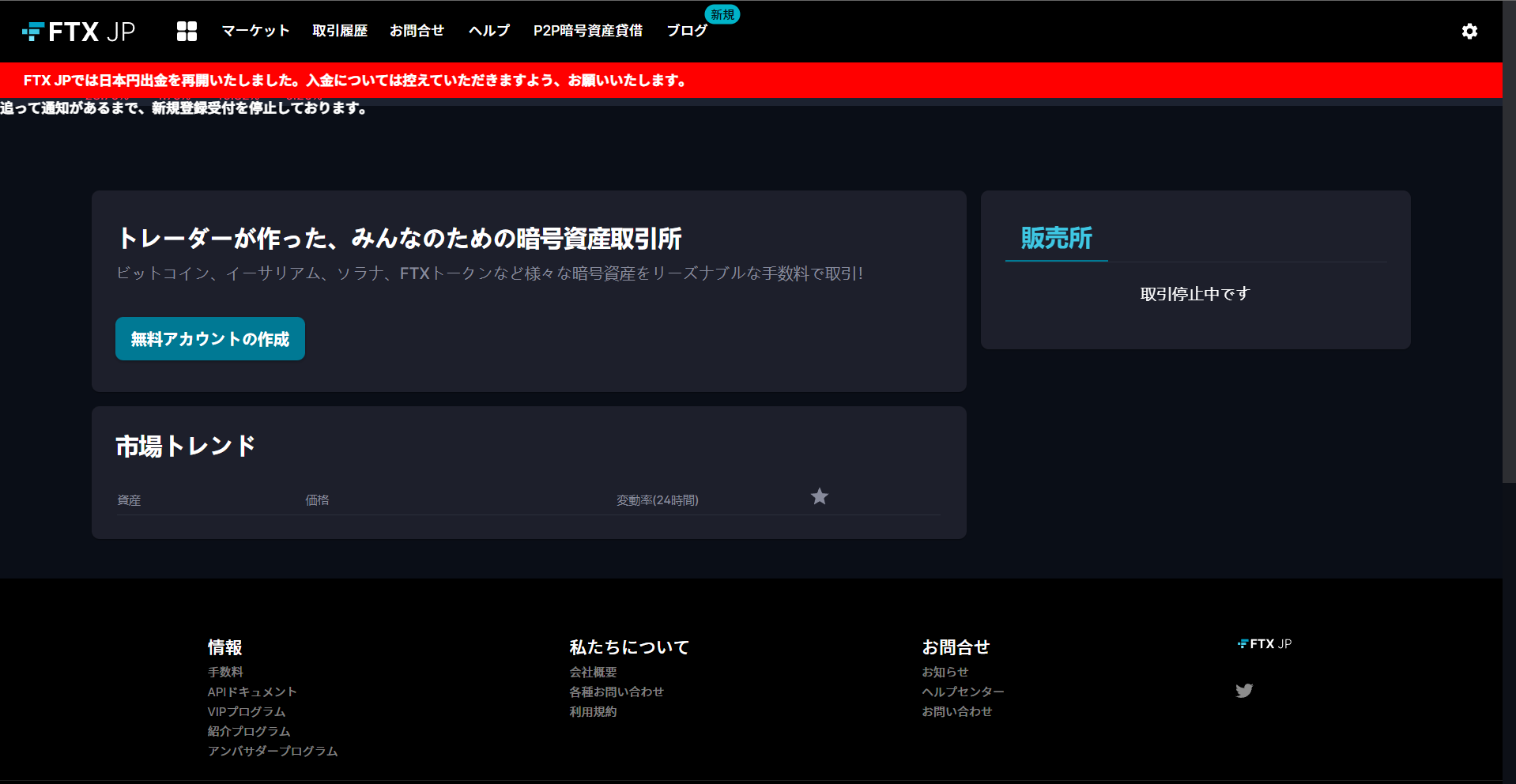 FTX Japan, a sub­sidiary of the now-bank­rupt FTX.com, is prepar­ing to resume with­drawals by the end of 2022 to Japan­ese cus­tomers, said an unnamed FTX Japan exec­u­tive to local broad­cast­er NHK.
See relat­ed arti­cle: FTX owes US$3.1 bil­lion to top 50 unnamed cred­i­tors, court fil­ing shows
Fast facts
With­drawals can­not resume imme­di­ate­ly because FTX Japan uses the same pay­ment sys­tem as its par­ent com­pa­ny FTX.com, which has frozen with­drawals, accord­ing to the NHK report.
FTX Japan is devel­op­ing a sys­tem to facil­i­tate the with­draw­al of assets, the exec­u­tive added.
As of Nov. 10, FTX Japan has about 19.6 bil­lion yen (US$138 mil­lion) in cash and deposits, accord­ing to NHK reports.
On Nov. 11, FTX Japan was ordered by the country's Finan­cial Ser­vices Agency to sus­pend oper­a­tions until Dec. 9 while a "busi­ness improve­ment plan" was put in place.
FTX and its affil­i­ates filed for bank­rupt­cy on Nov.11, and the hear­ing for motions will be held in the U.S. at 12 a.m. Hong Kong time on Tuesday.
See relat­ed arti­cle: Singapore's Temasek writes off US$275M in FTX