Three Surprising Facts About Why Solana (SOL) Crashed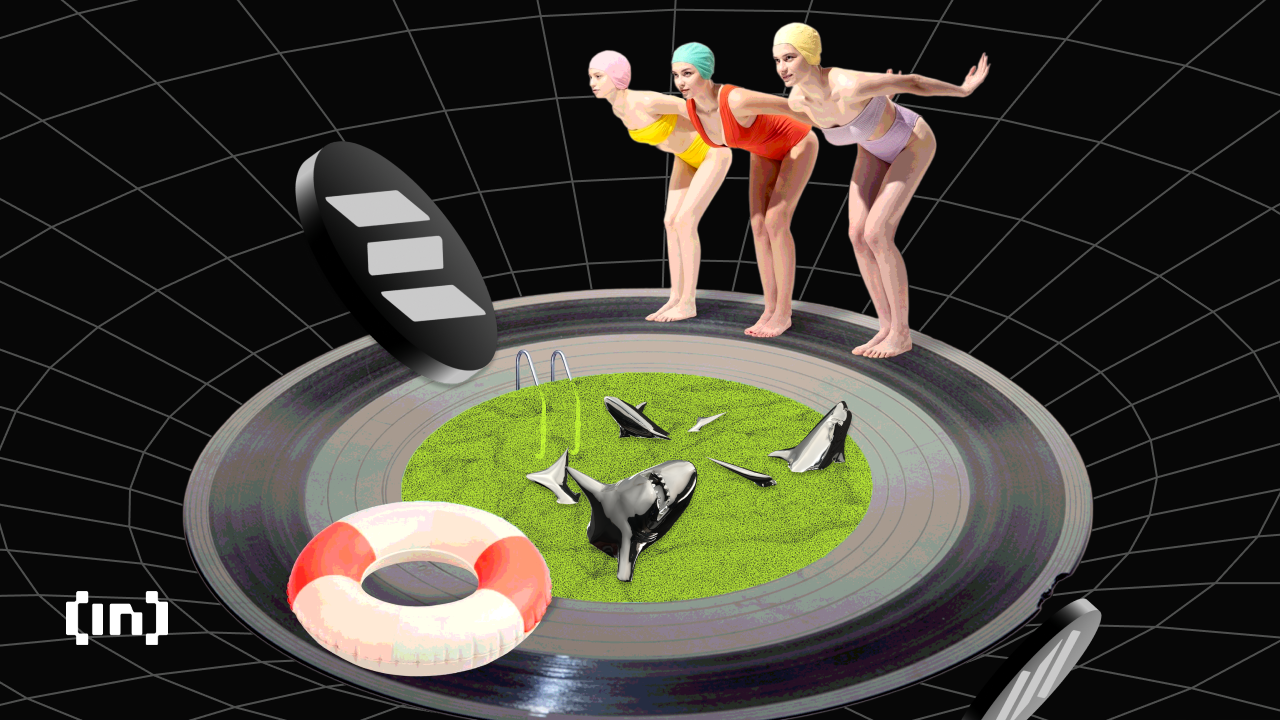 The Solana (SOL) price fell to a new year­ly low on Nov. 2021. There are no bull­ish rever­sal signs in place.
Last week was mired with neg­a­tive Solana news. On Nov. 17, Binance announced that it was tem­porar­i­ly sus­pend­ing deposits of USDT and USDC on the Solana network.
While the deposits even­tu­al­ly resumed on Binance, the same did not occur on Bit­Mex, BiByt, or OKX, the lat­ter of which delist­ed the sta­ble­coins. This hap­pened to reduce the fall­out from the FTX exposure.
On Nov. 18, the Sta­ble­coin issuer Teth­er decid­ed to swap $1 bil­lion USDT on Solana for ERC-20 tokens, used in the Ethereum blockchain. The move comes after the FTX col­lapse since Solana had close ties to the now-bank­rupt exchange. The total val­ue locked in the Solana net­work is down by 70% since the FTX collapse.
The next day, Meta­plex, a decen­tral­ized pro­to­col for cre­at­ing dig­i­tal assets on the Solana blockchain, announced that it was lay­ing off numer­ous staff members.
Despite this neg­a­tive news, the co-founder of Solana brushed aside con­cerns about these loss­es, stat­ing that the trea­sury has 30 more months of runway.
Solana Breaks Down From Crucial Support
The long-term tech­ni­cal analy­sis pic­ture could look more attrac­tive. The price of SOL broke down from the long-term sup­port area with an aver­age price of $29 dur­ing the week of Nov. 14 – 21.
This was the next step in a down­ward move­ment that has been ongo­ing since the all-time high. A sim­i­lar drop was seen in the rest of the cryp­tocur­ren­cy market.
The SOL token reached a low of $11.54 in Nov. 2021. There­fore, Solana has not bounced at all over the past 24 hours.
The break­down also caused the week­ly RSI to break down from its bear­ish diver­gence trend line (green). This is a bear­ish devel­op­ment that often leads to low­er prices.
If the decrease con­tin­ues, the clos­est sup­port area will be at $4.40. Mea­sur­ing from the cur­rent price, it would amount to a decline of 62.40%.
The short-term dai­ly chart sup­ports this hypoth­e­sis. While the Solana price bounced at the $13 area, cre­at­ing two low­er wicks (green icons), it has since bro­ken down. The $13 area is now like­ly to act as resis­tance (red icon).
As a result, it is almost a cer­tain­ty that the price pre­dic­tion will be bearish.
For BeInCrypto's lat­est cryp­to mar­ket analy­sis, click here.
Dis­claimer: BeIn­Cryp­to strives to pro­vide accu­rate and up-to-date news and infor­ma­tion, but it will not be respon­si­ble for any miss­ing facts or inac­cu­rate infor­ma­tion. You com­ply and under­stand that you should use any of this infor­ma­tion at your own risk. Cryp­tocur­ren­cies are high­ly volatile finan­cial assets, so research and make your own finan­cial deci­sions.
Disclaimer
All the infor­ma­tion con­tained on our web­site is pub­lished in good faith and for gen­er­al infor­ma­tion pur­pos­es only. Any action the read­er takes upon the infor­ma­tion found on our web­site is strict­ly at their own risk.